The 21st eCM Conference focused on the latest findings on bone and fracture repair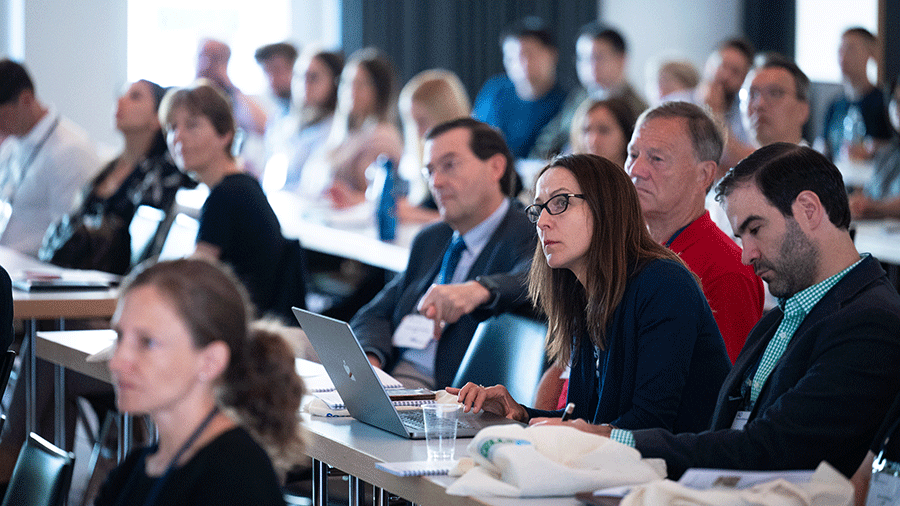 The 21st edition of the European Cells and Materials (eCM) Conference took place at the Davos Congress Center from July 10 to 12, 2023. Scientists from universities, research institutes, clinics, and industry joined this high-level conference to discuss the latest findings of applied research and clinical studies related to the subject of this year's meeting: bone and fracture repair.

Bone has a remarkable propensity to heal, and yet complications still can arise. When establishing methods to reproduce bone, it is worth to consider the fracture repair process as a whole, including aspects such as angiogenesis, neurogenesis and soft tissue. In vivo, the role of mechanics is well established when considering fracture repair, therefore a greater understanding of biomechanics and how this influences repair will aid researchers to formulate new therapies. As technologies improve, the use of omics can provide a greater understanding of the underlying molecular mechanisms, and these tools are increasingly being adopted.

AO Research Institute Davos (ARI) hosts the annual eCM conference under ARI Director Geoff Richards' leadership. The 2023 edition was organized by Martin Stoddart, Program Leader of ARI's Regenerative Orthopaedics Program, as well as Esther Wehrle and Sophie Verrier of ARI's Bone Biology Focus Area team.

"I was lucky enough to take over the running of the meeting from Charlie Archer, Mauro Alini, and Richards in 2016, and with a great team we try to put together a world class meeting," said Stoddart. "Since its inception in 1999, eCM has always been based on the idea of bringing together all disciplines required for clinical translation into a single session meeting. Open discussion in a friendly atmosphere has made this yearly meeting a highlight for many in the field and is an excellent way to highlight the AO mission to a new audience. Its small size, 100-150 people, is ideal to allow mixing, and social events are designed to build new, decade long lasting friendships. By keeping small, we can ensure a high-quality invited speaker roster, while at the same time remaining cost neutral, fitting within the AO not-for-profit aims."
Nineteen renowned experts were invited to present their latest findings on bone and fracture repair at this year's eCM Conference, with topics including stem cells for bone repair, biodegradable magnesium alloys for trauma implants, and individualized omics-based models for bone healing. In addition, 24 submitted talks were delivered during the conference, and the 2023 recipient of the AO Foundation's esteemed Berton Rahn Research Award was honored at the conference. The winner—Prof Brett Crist—presented his AO Trauma funded work to those in attendance.

The open exchange present at the eCM Conference is rooted in the mission of the eCM Journal, one of the world's first open-source scientific journals. The interdisciplinary eCM Journal publishes preclinical research that has clinical relevance in the musculoskeletal field—orthopedics, trauma, maxillofacial (including dental), and spine.

As this year's eCM conference came to an end, Stoddart was already looking ahead: "I look forward to welcoming people to Davos in June 2024, when the meeting will be on orthopaedic infection."
You might also be interested in: