Esther Wehrle
Focus Area Leader
Bone Biology, PhD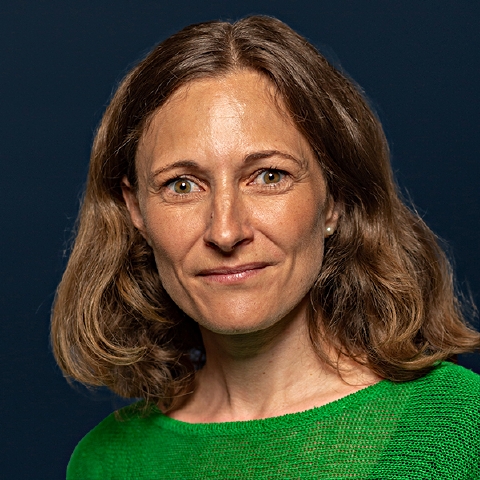 AO Research Institute Davos (ARI)
Clavadelerstrasse 8
7270 Davos, Switzerland
Tel.: +41798861851

Dr Esther Wehrle is leading the Bone Biology Focus Area at the AO Research Institute in Davos and is a Senior Research Associate at the Laboratory for Bone Biomechanics (LBB) at the ETH Zurich. She has extensive expertise in the development and application of preclinical in vivo models to address clinically relevant questions on the mechano-molecular regulation of bone healing under compromised healing conditions. Based on her multidisciplinary background (veterinary medicine, biomedical engineering, molecular biology), previous and current projects employ multimodal approaches (e.g. in vivo models, gene editing, imaging) to improve our understanding of musculoskeletal mechanobiology and regeneration.
Esther Wehrle's background is in veterinary medicine (LMU Munich) and biomedical engineering (TU Munich). After working in a referral clinic for small animals in the UK, she returned to academia, where she focused on molecular biological methods and bone healing during doctoral projects in Munich (Dr. med. vet.) and Ulm (Dr. rer. nat.). In 2014, she joined the Institute for Biomechanics at ETH Zurich to work on treatment options for bone regeneration within the Biodesign EU project. In the following years her research focused on developing animal models, technology and methods to precisely capture how mechanically induced molecular mechanisms determine healing outcome, first within an ETH Postdoc fellowship and then as team lead of the In vivo Mechanomics team at LBB. Within an ongoing SNF/COST Grant embedded within the Genomics of MusculoSkeletal traits Translational Network (GEMSTONE) the developed models are currently being extended to capture musculoskeletal regeneration.
The multidisciplinary research on musculoskeletal regeneration has been recognized with awards and fellowships (e.g. ETH fellows) and the findings have been published in more than 20 peer-reviewed articles and book chapters. She is a member of the editorial board of Scientific Reports and a lecturer at the Department for Health Sciences and Technology (D-HEST) of the ETH Zurich.