33rd Annual Congress of the European Society for Biomaterials held in Davos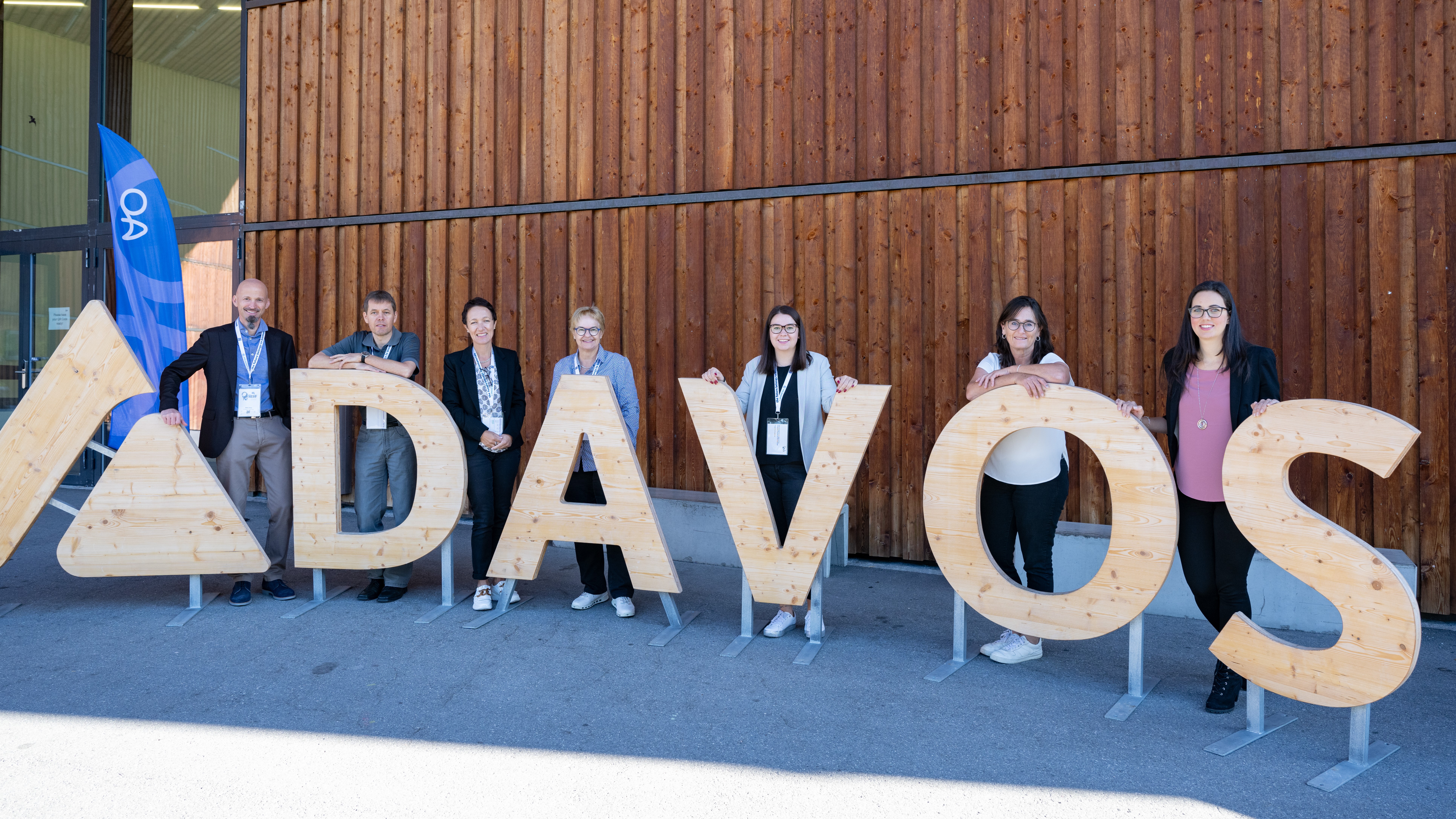 Over 1,200 experts from the fields of chemistry, biology, medicine, materials technology, and engineering met in Davos from September 4 to 8, 2023, to exchange their ideas and findings on the latest advances in the development of biomaterials.
Biomaterials play a leading role in biomedical research and development, whether as degradable or permanent implants, for controlled-release drug delivery, or as laboratory models. As the leading European biomaterials meeting of the year, the European Society for Biomaterials (ESB) Congress promotes interactions and collaborations between researchers, educators, clinicians, and industry representatives interested in biomaterials.
This year's ESB Congress was organized by the AO Research Institute Davos (ARI). The program was put together by ARI's Prof Matteo D'Este in collaboration with Prof Marcy Zenobi-Wong from ETH Zurich and Prof David Eglin, who was a principal scientist at the ARI until 2020 and now works at the University of Mines in Saint-Etienne (France).
"The selection of the AO Research Institute Davos as a host for this event confirms ARI's excellent reputation in the field, and it will reinforce our connections with top biomaterials researchers for years to come. This is especially important in this moment, when Switzerland's presence in the Horizon Europe program is hindered by political obstacles," said D'Este.
With 1,054 abstracts being presented in 75 sessions, the ESB Congress' program reflected the most recent trends and advances of the field with sessions covering a very wide range of topics including biomaterial design, clinical translation, additive manufacturing and biofabrication, sustainable biomaterials, nanomaterials, and in-vitro models. Participants came from more than 55 countries, including 225 delegates from overseas, giving a global resonance to the conference.
The program included five invited plenary talks, four plenary presentations by the ESB awardees, 61 keynote lectures, two translational symposia, a Biomaterials Science and Engineering Fellows debate, 236 oral communications, 67 rapid fire poster communications, and 690 posters.
"I am very proud of the line up of speakers. When we started working on the program several months ago, I didn't even dare to think we would reach this level of excellence. The wide participation of the community including many young investigators indicates a bright future for the European Society for Biomaterials," said D'Este.
Around 800 of the congress' participants were present at the plenary speech of Stanford Professor and AO Technology Transfer Board Member Jill Helms on Tuesday. During her speech, Helms stressed the importance of great mentors and advisors when it comes to innovation translation, and the opportunity for young scientists to connect with AO Technology Transfer: "You have the unique opportunity at this congress to talk to people who can offer the infrastructure that can take your idea and help you develop it. It's a one stop shop where you can get networking advice and guidance." Helms pointed out that a great discovery or innovation was only the beginning of the process, and that expert strategic advice was needed to evaluate usability, feasibility and viability when translating scientific innovations into clinical practice, as well as "having the guts to fail and fail and fail again."
Organizer Matteo D'Este was delighted about the success of this year's ESB Congress: "
I am very grateful to our director Geoff Richards for the trust and the freedom I was given while organizing this event. And I am extremely thankful to the ARI team for the support throughout the long and complex preparation process. Without them, I would not have accepted this role.
"
You might also be interested in: