Voices for change: Celebrating diversity within the AO
Waeel Hamouda: My AO Access journey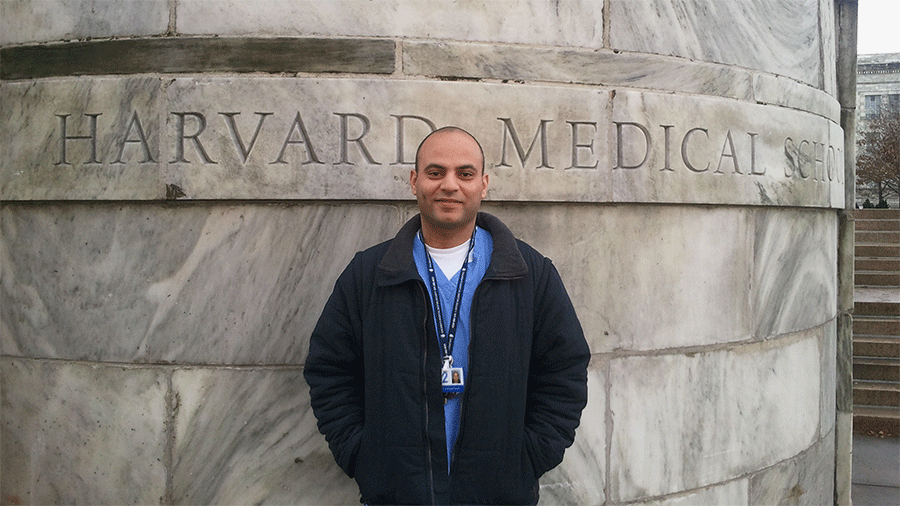 Even a small gesture of understanding and reaching out can mean the world in terms of helping colleagues feel included and welcomed, according to neurosurgeon Waeel Hamouda, a member of the AO Access Officer and Faculty Selection Processes Task Force. That's because he understands what it's like to seem different: He is Arab and Muslim, and comes from a developing Middle Eastern country, characteristics that can challenge others' biases.

It's well established that negative representations of Islam, Muslims, and Arab people have a long history and that many of those resurfaced after the September 11, 2001 (commonly known as 9/11) terrorist attacks in the United States. Hamouda, who is a coordinator of neurological and spinal surgery services at Security Forces Hospital in Dammam, Saudi Arabia, and an assistant professor and consultant in neurological and spinal surgery at Kasr El-Ainy Faculty of Medicine Teaching and Research Hospitals, Cairo University in Egypt, has had more than one brush with those biases, but calls himself "very lucky" overall.

"It's not that people are intentionally biased against people like me. I have a lot of characteristics that people could easily be unconsciously biased against," he explained. "Unfortunately, I think the biases against surgeons coming from a Middle Eastern, Muslim, and Arabic background are underestimated. This combination puts a lot of question marks around my surgical and scientific competencies, my character, and my ability to integrate in a 'western' work environment."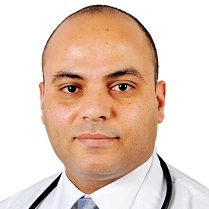 "It's not that people are intentionally biased against people like me. I have a lot of characteristics that people could easily be unconsciously biased against."
Waeel Hamouda
Warm welcomes in two countries
Case in point: During his 2010 clinical and research fellowship in brainstem and skull base surgery at Tübingen University Hospital in Germany, he got some advice that zeroed in on the extent of bias against his ethnicity, with 9/11 in mind.

"Your middle name is Ossama; it is spelled as "Uzama" here in Germany," one of his German neurosurgeon colleagues seriously advised him, adding, "If asked, your name is Waeel Hamouda. Never mention your middle name."

While biases exist and can serve as barriers to inclusion, acts of understanding and reaching out stand out in Hamouda's mind.

"I was the first Egyptian neurosurgeon to earn a pediatric neurosurgery fellowship at Harvard University in Boston, United States. On my first day at Boston Children's Hospital (CHB), the secretary of the department gave me my ID card, told me where to get my white coat, and showed me the operating room schedule," he said. "Then she took me to the hospital's ground floor to show me the multifaith prayer room because she had heard that Muslims pray five times every day. It was very nice that she had even thought of this."

His experience in Tübingen was similarly welcoming.

"Usually, especially on Fridays, Muslims go to the mosque to pray at noon," said Hamouda. "When I went to Germany for my fellowship with Prof Marcos Tatagiba, he told me that the team operated most days including Fridays. "But he told me, 'If you want to leave early on Fridays, no problem at all, I totally understand. You don't have to tell me or have permission. You can just go.'"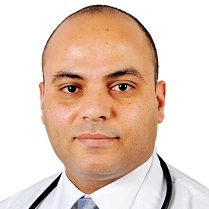 "The medical team should reflect the diversity of the communities they serve."
Waeel Hamouda
Underrepresentation of women
Looking at the fields of neurosurgery and spine surgery, Hamouda said women are clearly underrepresented.
"Women are definitely very underrepresented. It's changing because there's more regulation establishing transparent and equitable processes and treatment now, but back then during my residency years in my country, Egypt, things were different. We didn't have the daily eight working hours maximum limit reinforced. Being the largest university hospital in Egypt, the patient flow was overwhelming, so we usually had to work around the clock for a continuous 24 or 48 hours with daily on-call shifts extending for a whole month," he explained. "It's a lot of hard physical and mental work. And although females can be more tolerant than men, female physicians usually did not apply for the neurosurgery residency posts in my hospital because they didn't want to be working 48 hours continuously, especially if they had families. Instead, they went for radiology, clinical pathology, or dermatology, specialties that had more regulated working shifts and limited working hours."
"On the rare occasion that a female did apply for a neurosurgery residency, her ability to withstand the circumstances was questioned", he said.
"I'm sorry to say that it was like, 'So, how would she tolerate this?' because the working hours were inhumane. Between 2004 and 2010 when I was completing my residency, not a single female physician applied for a residency in the department," Hamouda said.
However, nowadays—with the improvements applied to the residents' working circumstances—he's glad to see changes taking place with more and more women joining and successfully completing the neurosurgery residency program in Egypt because that ultimately should make for more diverse medical teams.
"The medical team should reflect the diversity of the communities they serve. When I was in Germany, Prof Tatagiba would call me whenever they had an Arabic-speaking patient coming for surgery, because it was easier for me to communicate with those patients and understand what they were experiencing."'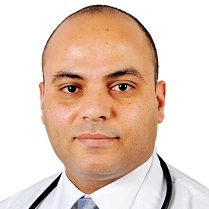 "I joined AO Access because I want to provide more opportunities for people who are underrepresented—not special representation or extra privileges, just a fair opportunity to express themselves and compete."
Waeel Hamouda
Helping has a multiplier effect
As he has experienced across his own career, Hamouda believes that helping others—whether they're colleagues, mentees, or patients—has a multiplier effect.
"Good deeds, whether done directly or indirectly have a magical way of circulating back to you or to your beloved ones," he said.
"For example, if I can positively influence my junior colleagues' decisions or career pathways even a little, that is a reward in itself, and I should encourage them to do the same with their juniors as well," said Hamouda, noting that this is "a lesson deeply learned and highly cherished" from his mentor, Prof Amr Safwat.
And Hamouda added that the same goes for being part of efforts to make the AO more diverse and inclusive.
"I joined AO Access because I want to provide more opportunities for people who are underrepresented—not special representation or extra privileges, just a fair opportunity to express themselves and compete," he said. "For example, we are bringing increased transparency to the AO via the Officer and Faculty Selection Processes Task Force, and our pilot mentorship program was a great success."
You might also be interested in: