AMEE Glasgow 2023: Transforming health care education through inclusivity and innovation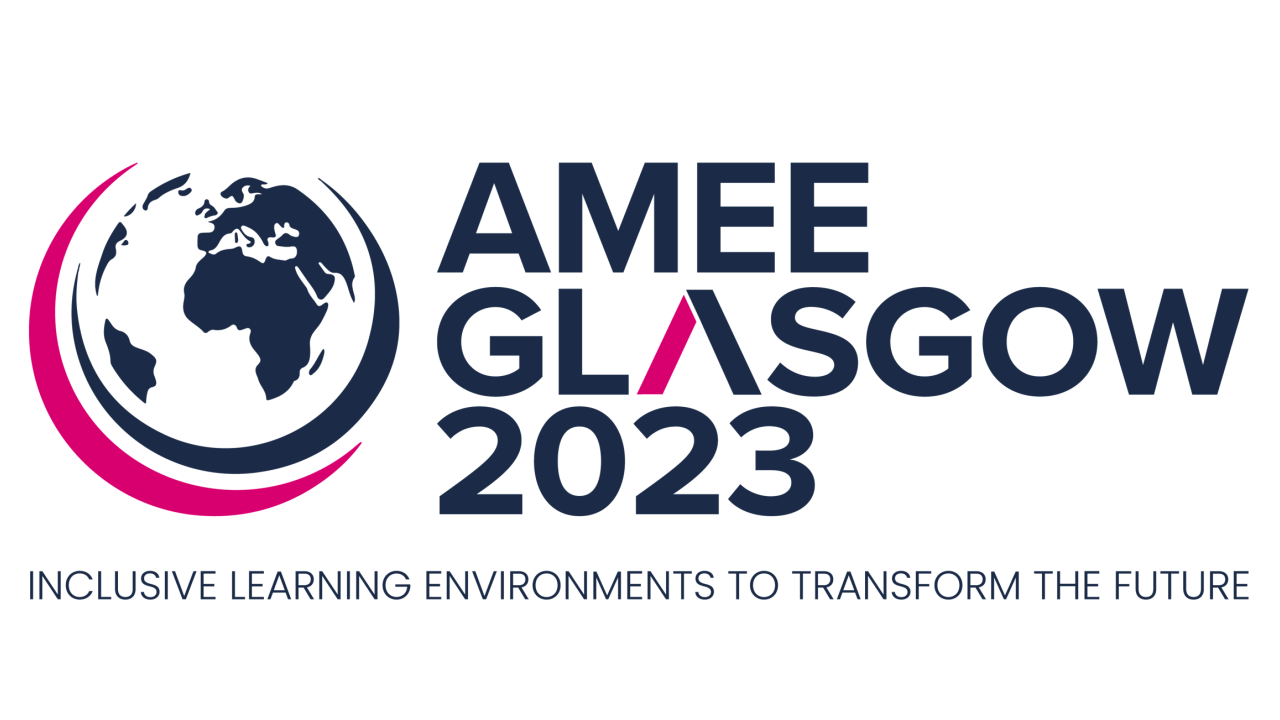 The 2023 Association for Medical Education in Europe (AMEE) conference held August 26–30, in Glasgow, Scotland, was a monumental success, drawing an unprecedented turnout of health care professionals and educators from across the globe. AO and AO Education Institute (AO EI) colleagues played pivotal roles in this year's event.
AMEE started with a focus on European education and evolved over the years in being an international association. With the theme, "Inclusive Learning Environments to Transform the Future," this year's conference attracted 3,200 participants on-site and an additional 1,500 joined virtually, making it the largest gathering ever for this international meeting dedicated to health care professionals lifelong learning.
The conference covered a diverse array of topics, reflecting the ever-evolving landscape of health care education. These included discussions on artificial intelligence (AI) and technology-enhanced learning, simulation, continuing professional development (CPD), competency-based medical education (CBME), patient safety and patient involvement in education, sustainability, and assessment.
AO and AO EI colleagues organized and participated in various educational sessions and held daily debriefings throughout the conference, brainstorming and reflecting on strategies to further the AO's mission and expand its knowledge base. The conference reaffirmed that the AO is on the cutting edge of best practices in health care education. In some areas, such as CBME and communities of practice, the AO is ahead of the curve compared to other organizations and medical societies.
One of the key highlights of the conference was the AMEE Surgery Track, which inspired significant engagement from attendees. The surgery track included short communications, e-posters, a symposium, a meet-the-expert session, and a workshop. The symposium titled "Acquisition of New Surgical Skills During the Long Careers of Practicing Surgeons" provided a platform for professionals to share their perspectives, emphasizing the diverse approaches to surgical skill development over a surgeon's career span in different countries. AO Alliance representative Naomi Amuron and the AO EI's Monica Ghidinelli—an AMEE Surgery Track Committee member since 2019—collaborated to present a workshop, "How Can Surgical Education Be Scaled in Low- and Middle-Income Countries (LMICs)," with Catherine More from the Intuitive Foundation. This workshop shed light on the challenges and opportunities in expanding surgical education in resource-constrained settings, showcasing AO and AO Alliance dedication to global outreach and inclusivity.
AO EI Executive Director Tobias Hüttl and the AO EI leadership team attended several discussions on the future of generative AI, its application, its opportunities and risks, and related ethical aspects.
AO EI Advisory Committee members Teija Lund and Simon Kitto, Naomi Amuron from the AO Alliance, and Monica Ghidinelli from the AO EI, participated in a thought-provoking discussion about surgical skill acquisition at the Royal College of Physicians and Surgeons of Glasgow. This event explored the role of robotics in shaping the future of surgery—a topic of great significance in contemporary health care.
The AO EI's Kokeb Andenmatten took on the role of tech moderator for the symposium titled "Continuing Professional Development of Healthcare Professionals: Past, Present, and Future." Her involvement highlighted the AO EI's commitment to staying at the forefront of advancements in health care education, ensuring that professionals are equipped with the latest knowledge and skills.
The AO EI's Jane Wiedler and Kate de Boer attended the 7th International Conference on Faculty Development in the Health Professions (ICFDHP) just prior to the AMEE conference. During ICFDHP event, they collaborated and exchanged insights with faculty developers from around the world, enriching their own knowledge and gathering innovative ideas that will further enhance AO EI educational initiatives.
AO Senior Program Manager Diversity, Inclusion and Mentorship Tatjana Topalovic engaged in numerous discussions and attended several workshops where interaction, networking, and resource sharing related to this topic were the focus. The values of promoting psychological safety, providing coaching, and addressing disability inclusion and anti-ableism in healthcare education, are values that are here—and they are integral to the AO's mission and are high-priority areas within the AO.
Among the highlights of AMEE were the in-conference workshops that allowed participants to gain insights into new areas and topics. Sandipan Chatterjee from the AO EI attended two workshops: one on gamification in medical education, and the second on upscaling of surgical education in low- and middle-income countries. Information gained during these workshops will be applied to current projects within the AO.
The event also provided a unique opportunity for networking and meeting luminaries in the field of health care education, gaining valuable insights into adult learning principles, health professions education, faculty development, CPD, and more. In addition, the conference provided valuable opportunities to strengthen existing relationships and forge new connections, paving the way for potential future collaborations with various organizations and societies.
This year's AMEE conference placed a strong emphasis on cultivating a sense of belonging within the learning environment and ensuring that everyone has equal opportunities. Throughout the conference, experts highlighted the need for inclusive education, the role of accessible technology in maximizing educational impact, and the challenges of making education globally accessible—all themes at the heart of the AO.
As an example of how low-technology solutions can foster inclusivity and accessibility, an endoscopy simulator was developed with an ingenious construction employing readily available materials. This simulator utilizes nothing more than a smartphone camera, a few basic endoscopic instruments, cardboard, paper, and plastic wrap to replicate anatomical structures. Additionally, it incorporates a laptop or a monitor, faithfully mimicking the displays found in actual operating rooms. This creative approach showcases the potential of low-tech solutions and signifies a crucial shift towards making medical training more accessible to a broader audience.
AMEE Glasgow 2023 undoubtedly left a lasting impact, reinforcing the importance of inclusive learning environments and cutting-edge innovations in health care education worldwide. This meeting was testament to the AO EI's dedication to continuous improvement and its relentless pursuit of excellence in health care education.
Looking ahead, health care professionals and educators are encouraged to mark their calendars for AMEE 2024, which will take place in Basel, Switzerland in August. The event promises another opportunity to further advance the future of health care education.
Those interested in being part of this collaborative community, representing the AO, and contributing medical education expertise are encouraged to explore the possibility of submitting abstracts and joining AMEE 2024 either on-site or online. For more information on how to get involved, please visit the official AMEE website or contact Monica Ghidinelli.
You might also be interested in: