A win-win-win scenario: Patients will be ultimate beneficiaries of the AO's Clinical Study Hub
With a backbone fortified by deep AO surgical, research, and technological expertise, an initiative project to run and connect clinical studies as services in orthopedics is getting a significant boost from Strategy Fund resources made available through the AO Innovation Translation Center (AO ITC) Technology Transfer.

The AO's Clinical Study Hub (AO's CSH) project, led by AO Spine Knowledge Forum (KF) Manager Yabin Wu, brings together the sharing economy concept with the AO's in-depth clinical study know-how and an up-to-date technical solution for data management. The resulting collaborative network will enable high-quality, global studies—more effectively and efficiently than traditional approaches.
At its core, the AO's CSH is designed as one large, overall prospective clinical project consisting of multiple ongoing subprojects (studies). Every study would run as a clinical study service for the client and with a group of service users, and each study would be integrated into the overarching project domain both thematically and procedurally.

It's need is evident, in the past two decades of academic research, clinical studies in spine research alone have dramatically increased the number of publications, from nearly 200 in 2000 to more than 1,000 in 2017. At the same time, evidence-based clinical studies have become more important in the spine device industry, where evidence is necessary for product development and regulatory reporting. A boom in the global orthopedic devices market is expected to continue and along with it, the need for support in clinical studies.

The AO's Clinical Study Hub concept grew out of the vision of the AO Spine Knowledge Forum (KF) key opinion leader surgeons. They wanted to build up the largest research data repository of spine surgery and attempts have been made in the KFs.

"In 2019, I shared a preliminary business plan about AO's Clinical Study Hub with AO Spine Director Jayr Bass, who was very supportive. He encouraged me to apply for the Strategy Fund." says Wu. "We soon gained support also from the head of AO ITC Clinical Science, Alexander Joeris and he joined forces to the application." A medical advisory board, including key opinion leaders Drs Hans Jörg Meisel (Germany), Jeffrey Wang (United States), and Tim Yoon (United States), has been established since then.

Strategy Fund support will make possible the development of a new, customized information technology solution with data capture capability and the establishment of a dedicated team to drive the AO's Clinical Study Hub project forward. The pilot phase focus will be on spine degenerative related studies.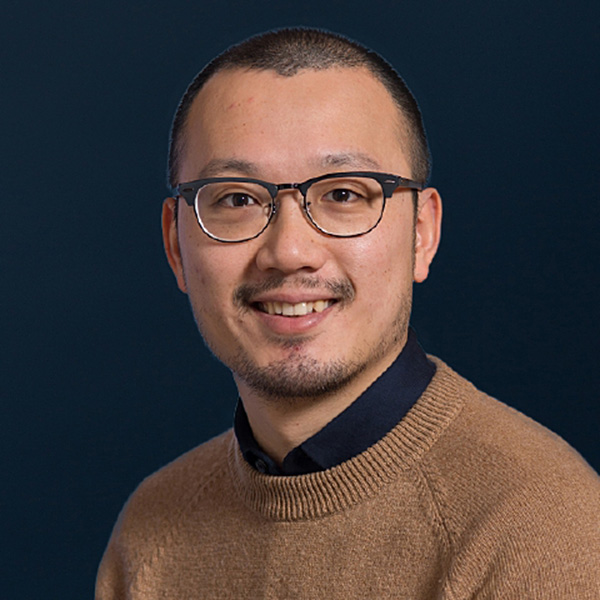 "The beautiful part of this project is that it really demonstrates the AO's global network of expertise. The AO has a wide global network of surgeons who are eager to participate in clinical studies, the research know-how from the AO ITC Clinical Evidence team, as well as a group of committed key opinion leaders with knowledge and passion"
Yabin Wu, AO Spine Knowledge Forum (KF) Manager
The AO's Clinical Study Hub is envisioned as a scalable approach that initially would serve the AO's own need for high-quality, cost-effective truly global clinical studies. The platform will eventually be offered to industrial partners and orthopedic research groups who have the same need.

The aim of AO's Clinical Study Hub is a win-win-win scenario benefitting all involved. "Clinical study clients will meet their clinical study need with higher quality, in less time, and at a lower budget more effectively," he says. "Participating surgeons and clinical centers will receive sufficient technical and financial support to more easily join international studies; the AO's Clinical Study Hub will maintain its long-term sustainability: and the AO—as the owner of the AO's CSH —will grow a large, global, collaborative clinical study network, and extend its leadership in clinical evidence and knowledge generation."