Technology Transfer in a fireside chat: The AO's power as an innovation driver
The current medical technology (medtech) landscape presents a variety of hurdles for developing, proving, and introducing meaningful solutions to the most pressing clinical problems in musculoskeletal repair. AO Technology Transfer Board members Dr Robert Frigg and Prof Anita Ignatius say the AO is uniquely positioned to help innovators conquer those hurdles in order to improve patient care and outcomes.

In an online AO fireside chat, Frigg and Ignatius detail the challenges of translating research into real-life innovation and the evolution of medtech product development over the past two decades and offer expert insights to young innovators facing a very complex regulatory framework. Frigg is chairman of 41medical, a Swiss-based musculoskeletal system solutions developer and manufacturer. Ignatius, a research and development expert and director of the University Hospital Ulm's (Germany) Institute of Orthopaedic Research and Biomechanics, is the AO Foundation Board liaison within the AO Technology Transfer Board.

Substantial knowledge gained
Several areas of research offer significant potential to address and provide meaningful solutions to musculoskeletal repair problems, Ignatius points out.

"During the last decade, substantial knowledge has been gained on the mechanisms of regeneration, as well as on novel implant designs, biomaterials, and improved surgical procedures," she notes. "However, translation of such novel discoveries into clinics needs to be improved."

Furthermore, she says, current research strategies focus primarily on specific disorders, frequently presuming an otherwise healthy patient.

"But patient situations are often much more complex. Regeneration is considerably altered in aged or diseased patients with, for example, diabetes or osteoporosis, or in traumatized or infected patients," Ignatius explains. "Consequently, novel treatments have sometimes shown little effect when translated into real-life settings, despite promising preclinical results. Such shortcomings illustrate the need for a better understanding of how tissue regeneration is altered under compromised conditions."

In parallel to this more basic science perspective, Ignatius says a number of novel therapeutic opportunities have evolved in the last few years. These include personalized therapies, novel biomaterials, cell-based therapies, customized implants, and variable technologies or artificial intelligence that open new avenues for treating musculoskeletal disorders.

"Many of these technologies are provided by other disciplines—for example material science and engineering—and require a tight interdisciplinary approach to make them reality for our field. Notably, many of these innovative fields are already addressed by the AO with its preclinical research at the AO Research Institute Davos (ARI) and by the AO Innovation Translation Center," Ignatius says.

Evolution of the medtech industry
At the same time, the way ideas become solutions has evolved, Frigg notes.

"[In the] early days, a surgeon had an idea to solve a clinical problem. Industry would take over the idea and bring up a solution—a product—out of that," he says. "Today, industry is a little bit reluctant to take projects; they want to take in solutions—ideas already developed to a stage where they can really prove the advantage in the clinic to get the key opinion leaders."

Frigg says innovators are also under pressure to prove the clinical success of their ideas very early on. In earlier days, development meant introducing an implant or solution into the market, studying it, and showing across time the advantages that solution offered for patients.

"Today, you really have to prove that your solution improves health care, delivers and advantage for the patient, and that's very difficult," in an early stage, he says. "How can you get this data? It is very expensive to prove the clinical advantage of a solution. You need the patient, you need the surgeon, and you have to follow-up the aftercare—all of this will influence the success of your product."

Challenges in translation of ideas
Challenges exist in academia, too, when it comes to translating research into real-life innovation, Ignatius says, noting that exploratory research constitutes a big part of basic research but is insufficient for direct translation. Additional challenges include the difficulty of capturing impactful research findings, the fact that academia and industry have different cultures and divergent definitions of innovation, and that translation in academia often does not succeed because clinical criteria such as clinical need, practicality, patient benefit and commercial value are not considered at all. "The infrastructure in academia has often not supported transdisciplinary approaches in a systematic way," Ignatius says.

Frigg notes that the complex regulatory framework means that young innovators need external help to bring their ideas to life—and to patients. "Building up a medical company takes too much time and too much money, so if an inventor's idea is to bring a product to the market, he or she needs help and that's what companies like 41medical can do for them," he says.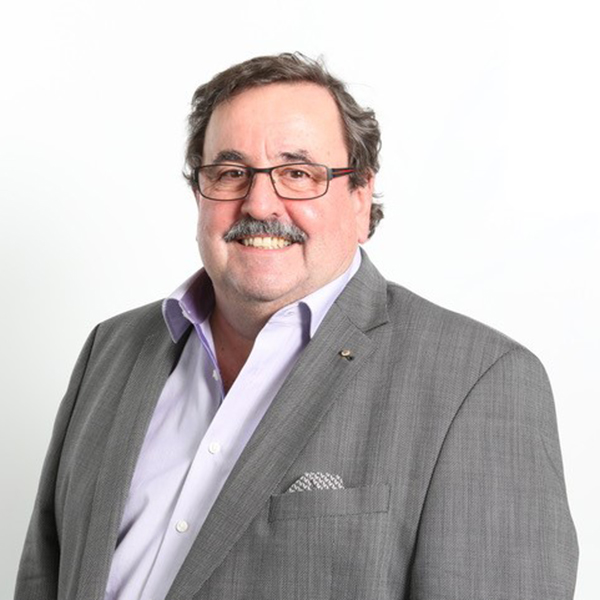 "If an inventor's idea is, to bring a product to market, he or she needs help and that's what we do."
Dr Robert Frigg
The AO: a powerful resource
The AO—with the largest global network of trauma surgeons and researchers working together to improve patient care and with collaborative relationships with more than 300 universities worldwide—is a powerful resource for innovators.
"This is a really big research network," Ignatius says, pointing out that all AO research activities stem from clinical problems. Moreover, she says, preclinical and clinical research are closely integrated within the AO, and the AO's preclinical research addresses complex research questions and brings various disciplines together under one roof. Meanwhile, the AO ITC drives innovation, creating clinical evidence with hundreds of AO Technical Commission experts, while the AO's
Development Incubator
and
Strategy Fund
drive innovation with both funding and expertise.
"I think the AO is the ideal setting to translate innovation into the clinics," Ignatius says.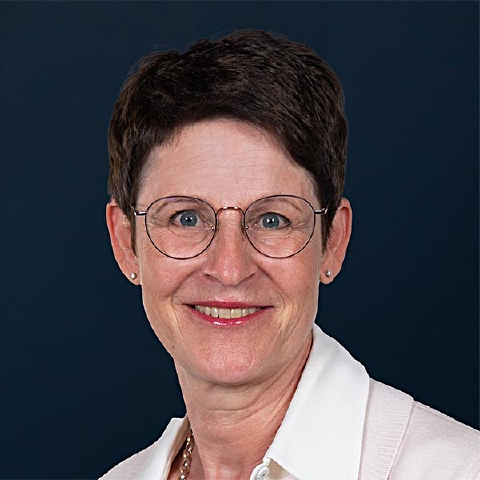 "The AO is the ideal setting to translate innovation into the clinics."
Prof Anita Ignatius
Frigg agrees, emphasizing the AO's role as an innovation driver bringing together the key building blocks—such as supporting intellectual property protection and the inside of a global network of key opinion leaders—that create value for potential acquirers of inventors' translational projects.
"That's what I feel is very important and what we can do with the support of the entire AO," Frigg says.
Watch the complete interview: