Zhen Li
Senior Research Scientist, PhD, Assoc. Prof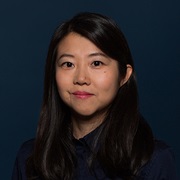 AO Research Institute Davos (ARI)
Clavadelerstrasse 8
7270 Davos, Switzerland
Tel.: +41 81 414 23 25

Fax: +41 81 414 22 88
Assoc. Prof. Zhen Li obtained her bachelor degree in Bioengineering at Chu Kechen Honors College, Zhejiang University, Hangzhou, China. She then carried out her doctoral thesis at AO Research Institute Davos (ARI) and Zhejiang University in the field of cartilage tissue engineering between 2005-2010. In 2010-2011 she worked as an assistant professor at School of Medicine, Shandong University in China.
In 2011 she returned to ARI for research on cartilage and intervertebral disc regenerative medicine and has become a Senior Research Scientist since 2018. In 2015 she took a visiting scholarship at Tokai University School of Medicine in Japan. In 2017 she was appointed as guest professor at the medical school, Shenzhen University, China.
She is the author of over 50 scientific papers and book chapters. She has received various funding including from Eurostars, SNSF-SSSTC, German Spine Society, SET Foundation, German Arthritis Foundation, and AOSpine. She has supervised more than 30 MD research fellows, graduate and postgraduate students, and post-doctoral researchers.
She is ORS Spine Section Board Member, eCM Journal International Review Panel Member, JOR Spine Advisory Review Board Member, European Development Committee Member of International Chinese Musculoskeletal Research Society (ICMRS), and a member of TERMIS, ORS and AOSpine.