Fintan Moriarty
Focus Area Leader Infection Biology, PhD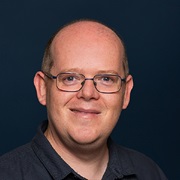 AO Research Institute Davos (ARI)
Clavadelerstrasse 8
7270 Davos, Switzerland
Tel.: +41 81 414 23 97


Dr Fintan Moriarty is Principal Investigator and Leader of the Musculoskeletal Infection team at the AO Research Institute Davos in Switzerland. He has extensive expertise in the application of preclinical in vivo models to address clinically relevant questions on the problem of fracture-related infection (FRI). Particular interests have been the development of prophylactic and therapeutic strategies against FRI, including those caused by antibiotic resistant pathogens.
He has published over 60 peer-reviewed articles and book chapters, and has served as editor of a book on biomaterial associated infection.
He is a scientific editor of the eCM Journal, co-organiser of the eCM conference on orthopedic infection, and guest lecturer at the Department Health Science and Technology (D-HEST) of the ETH Zurich.