Christoph Sprecher
Senior Project Leader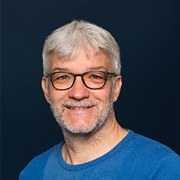 AO Research Institute Davos (ARI)
Clavadelerstrasse 8
7270 Davos, Switzerland
Tel.: +41 81 414 24 58
Fax: +41 81 414 22 88
Christoph Sprecher has been a member of the AO Research Institute Davos (ARI) as a Project Leader since 2000. His expertise is on the characterization of interfaces between tissues and implants, as well as 3-D printing for medical applications.
He was initially trained as a construction locksmith (1984 - 1988), worked as a field technician, and then studied mechanical engineering at the NTB (University of Applied Sciences Buchs, CH). Between 1995 and 2000, he developed thin coatings at Sulzer Innotec (Winterthur, CH) for e.g., wear reduction on rotating machines and artificial joints for Sulzer Medica (now Zimmer Biomed). He obtained a doctoral thesis from the LMU Munich (G, 2016) on the topic of tissue-implant interfaces.
His main focus is on the characterization of samples from preclinical studies and clinical cases by non-destructive clinical methods using various computed tomography methods. The investigations are often combined with histological methods and light microscopy for quantification by image analysis. Inert and resorbing materials are additionally analyzed by Scanning Electron Microscopy and Energy Dispersive X-ray Spectroscopy. He has published more than 60 scientific publications and several book chapters.