Sonia Wahl: A life dedicated to ARI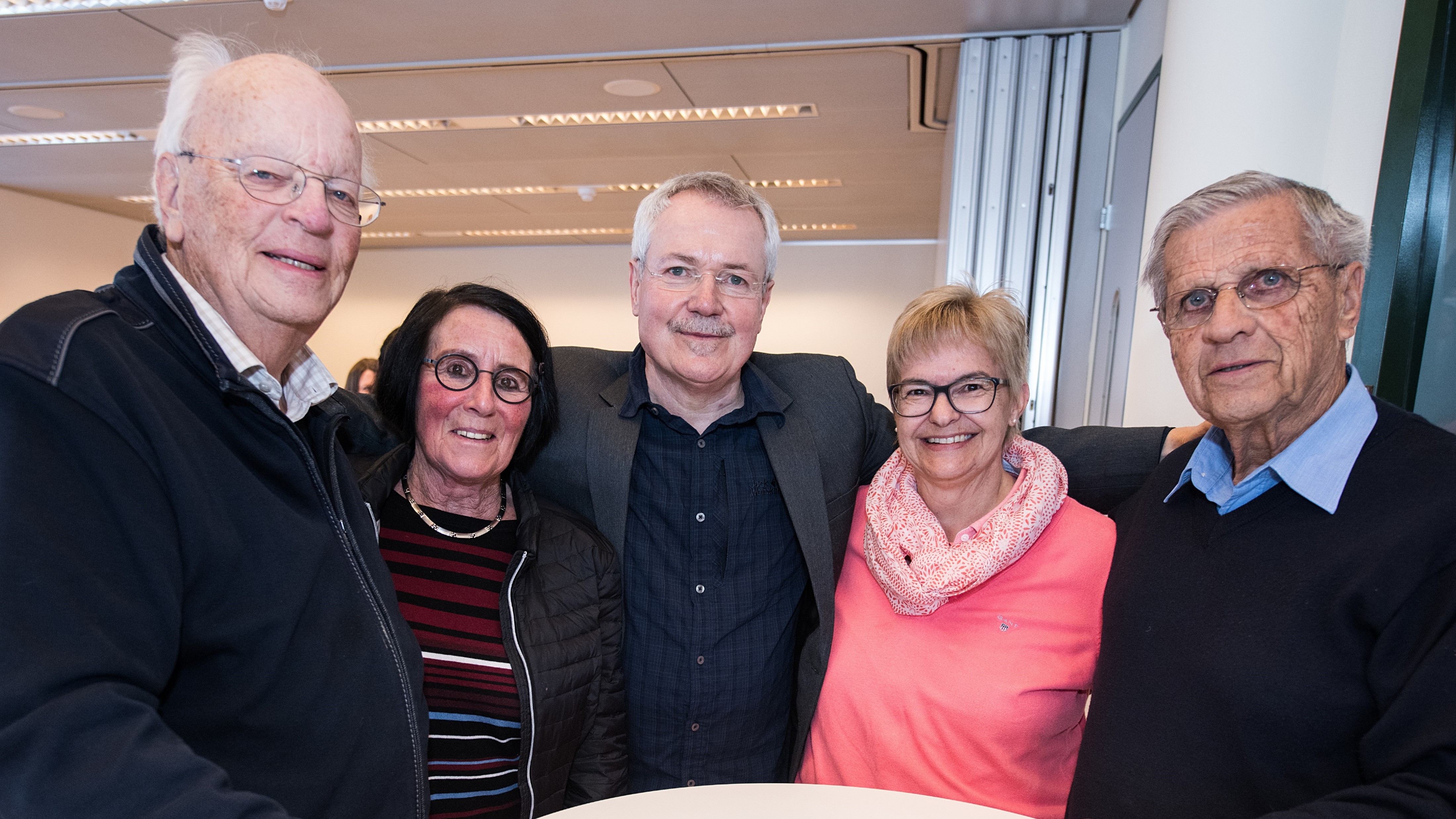 Sonia Wahl: A life dedicated to ARI
Sonia Wahl, manager of the AO Research Institute Davos (ARI) administrative team, is retiring after almost 30 years at the AO. During this time, Wahl has seen many changes at ARI under three different directors and witnessed it grow from a small research group known internationally mainly amongst AO surgeons to an institute with over 120 employees, renowned world-wide in the scientific academic world.

Wahl joined ARI in December 1995 as the personal assistant to Prof Stephan Perren , the director of ARI at the time. When Perren left ARI in 1996 for the role of Director of AO Development (ADV), Wahl followed him, providing the lead administrative support for the group. "The job came with the challenge of learning all the medical terminology, managing Stephan's correspondence, supporting him in publications, as well as organizing events and meetings since Stephan was part of almost all existing AO committees and chaired many of them." The diverse work Wahl performed also included bookkeeping for the AO Technical Commission.

In 1999, Wahl returned to ARI under Prof Erich Schneider, ARI's director during that period, while Perren took on a senior scientific advisor position for the AO Foundation and ARI. Within the admin team, she was responsible for the institute's personnel and project management. When Prof Geoff Richards became ARI's director in 2009, she was promoted to be the institute's administrative team manager, a role she has remained in until now. "In 28 years at ARI, the management of several different projects, the organization of conferences, and the many committees I was part of always made the work interesting, challenging, and rewarding."
The AO spirit
Stephan Perren and Geoff Richards have played important roles in Wahl's career and personal development. "Stephan believed in me even when I did not. He gave me an opportunity and the possibility to try different things and learn." The job was not without its challenges: "Stephen was very demanding, but at the same time, he motivated his team so much that we would do the work he asked for no matter the time or day."
When Wahl started in 1995, the AO was much smaller and had a familial atmosphere. 1996 was the year of the AO's first CEO, which came with the need for restructuring and resulted in a more siloed approach at the organization. Wahl describes the years 2007–08, when ARI was without a director and at risk of being closed, as challenging ones. However, with the appointment of Geoff Richards as ARI Director in 2009, the institute gained strong and stable leadership, and the sense of unity returned. "Geoff is the type of person who supports his people, within and outside of the organization," Wahl said. "I wish for the AO to maintain that sense of unity in the future—the spirit that characterizes it as one unit, with one goal."

Wahl's next chapter
In October 2023, Wahl reduced her work percentage to ease the transition to retirement and started taking advantage of her newly acquired free time. Her plans include walking, stone sculpturing, and improving her Italian. "What I will miss the most will be the daily contact with my colleagues and the international environment I have been exposed to for many years." As Wahl will remain in Davos, we look forward to staying in contact with her.
Peer tributes
Geoff Richards: Sonia is an important rock for ARI through her administrative team. Luckily, she has mentored her team over the last years so that Claudia Barblan can follow in her footsteps. Sonia knows perfectly how to work with me, when to respond immediately and when to wait until the time is right. I have always had full trust in her abilities, dedication, and loyalty, and I am very happy she can continue to mentor the team under the new leadership of Claudia Barblan. Sometimes, she has also privately told me when to reconsider a decision or when to consider stepping back in a situation, which I have always appreciated.
Claudia Barblan: Sonia was not only a great boss, she was also a colleague, friend, advisor, and often the one who kept calm and had the overview in stressful times. I was able to learn a lot from her during the last 13 years. It is a great pleasure to work for her because she always stands fully behind her team. This also has an effect on the cooperation within the team. Everyone stands up for each other and this is exactly what we have to be thankful for: her great leadership. It is an honor for me to take over from her and I will try my best to continue leading the administration team in the same way.
Mauro Alini: I have worked with Sonia for more than 25 years and what I most appreciated was her calm in helping and guiding all of us throughout the more and more complex administration regulations, both concerning new employees and project related. I was impressed how she mastered such a panoply of expertise.

You might also be interested in: