AO featuring the winning cases of the myAO Xmas competition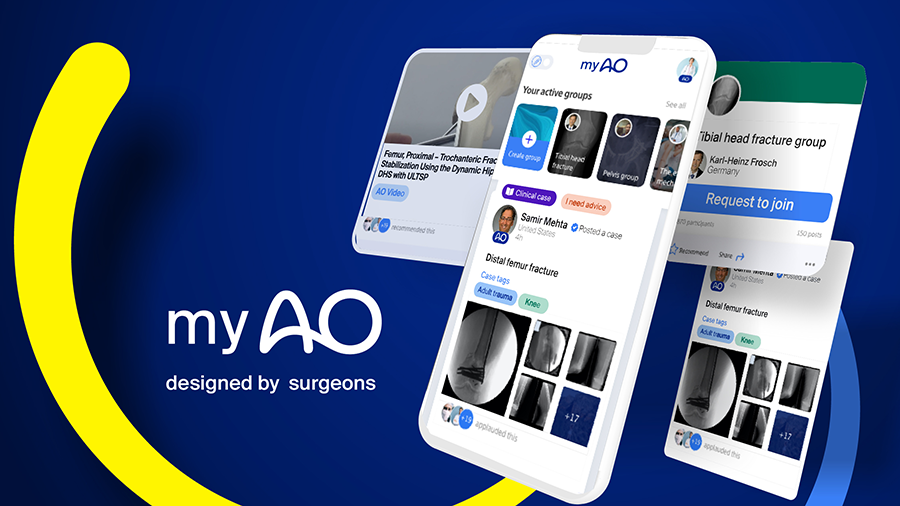 In December 2022, myAO hosted its first-ever Case Competition. Surgeons from across the five specialties of the AO network shared their most interesting and challenging cases to be reviewed and discussed with their peers on myAO groups.
As the submissions started to roll in, it became clear that the competition was going to be tight, with some impressive cases on display.
From die-punch fractures to shoulder instability in dogs, the winning surgeons demonstrated their ability to successfully manage treatment in a variety of challenging scenarios. The cases were chosen based on their complexity, the innovative solutions proposed, and the overall impact of the treatment.
In particular, the winning cases demonstrated the importance of a collaborative approach to treatment, with surgeons working together to develop the best possible outcomes for their patients.
The Case Competition on myAO was a great success. We highly encourage you to look at the winning cases and leave a comment or show your appreciation with the applaud function.
Not yet on myAO? Download the app and create your free account today!