From all over the world to Davos
A chance to take valuable experiences and expertise back home
When she finished medical school in early 2019, Maria Antonia Gomez-Sierra didn't allow herself too much time off. Instead, almost immediately upon graduating from the University of the Andes in Bogotá, the capital of her native Colombia, Maria travelled to Switzerland to begin a one-year fellowship at the AO Research Institute Davos (ARI). Before taking up her orthopaedic surgery residency, she had decided, she would temporarily change perspectives. Her aim: a broadened view on her chosen field. "I wanted to find out what orthopaedics is as a whole and not limit myself to just the medical and surgical aspects," she recounts. "In order to gain a more comprehensive understanding of how everything works I also wanted to learn about the biological side and the underlying mechanics."

Maria started her medical fellowship at the personal invitation of ARI Director Geoff Richards, whom she had first met in February 2018. At the time, Richards visited Bogotá with the AO Trauma Research Commission to hold a symposium at the Fundaciòn Santa Fe de Bogota hospital where the two former ARI fellows Julián Salavarrieta and Rodrigo Pesantez worked.

To Maria, the ARI fellowship is much more than just a milestone in her personal career. She came to Switzerland partly in the hope that she could take away valuable experiences and expertise that would benefit her country as a whole.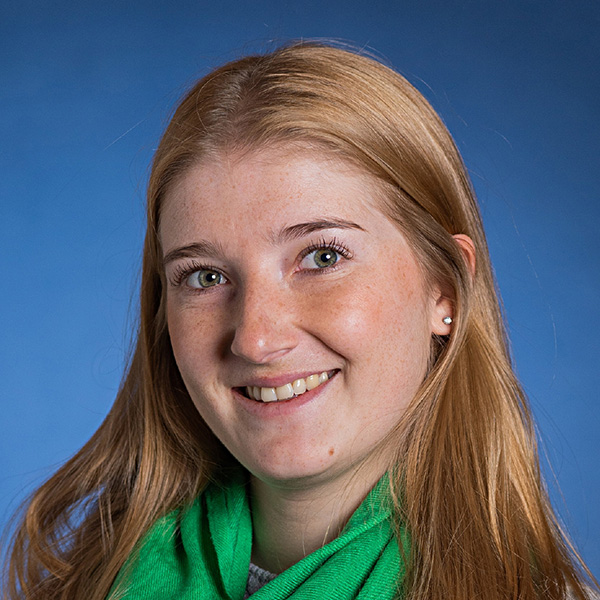 "The medical sector is a field where Colombia needs new perspectives from abroad. The ARI fellowship is a great way to achieve that."
Maria Antonia Gomez, ARI fellow
And although there have only been very few fellows from Colombia so far, Maria considers herself lucky to have worked alongside Julián Salavarrieta and Rodrigo Pesantez. The two, she says, were instrumental in guiding her towards the AO principles of fracture management.
As a fellow, Maria joined the ARI's Regenerative Orthopaedics Team and Focus Area Bone Biology. There, she contributed to a research project to develop a gene-based method to control fracture-related inflammation. "The inflammatory phase is the first stage of fracture healing and is a normal and necessary part of the process", Maria explains. "However, if the inflammation persists, it can have negative effects on the eventual bone structure."
Under the supervision of Dr Keith Thompson, Maria and her team (including Dr William Lackington and involving a collaboration with Prof Fergal O'Brien and Dr Arlyng Gonzalez-Vazquez at the Royal College of Surgeons in Dublin, Ireland) investigated collagen-based scaffolds. Like bridges between the two parts of a broken bone, these structures act as templates along which new tissue can form. Collagen scaffolds are a well-established treatment method in the world of fracture healing—however, in this case, the scaffolds were gene-activated: they served as a delivery platform for nanoparticles composed of DNA. This enabled the production of IL-1RA, an anti-inflammatory protein that inhibits the activity of Interleukin-1, which drives inflammation. By the time Maria's fellowship came to an end, the method had been successfully tested in vitro. The results have since been
published
in the journal Frontiers in Bioengineering and Biotechnology.
Apart from this professional success, Maria also likes to remember her stay in Davos for personal reasons. "Everyone was always so friendly and helpful," she says, adding that she now considers family many of the friends she made. "We were all in a similar situation, but at the same time we were very different because we came from all over the world. That experience has enriched me personally to a great extent."