ARI researchers among the world's top two per cent of scientists
Six scientists from the AO Research Institute Davos rank among the most-cited researchers in the world across all scientific fields, according to researchers at Stanford University.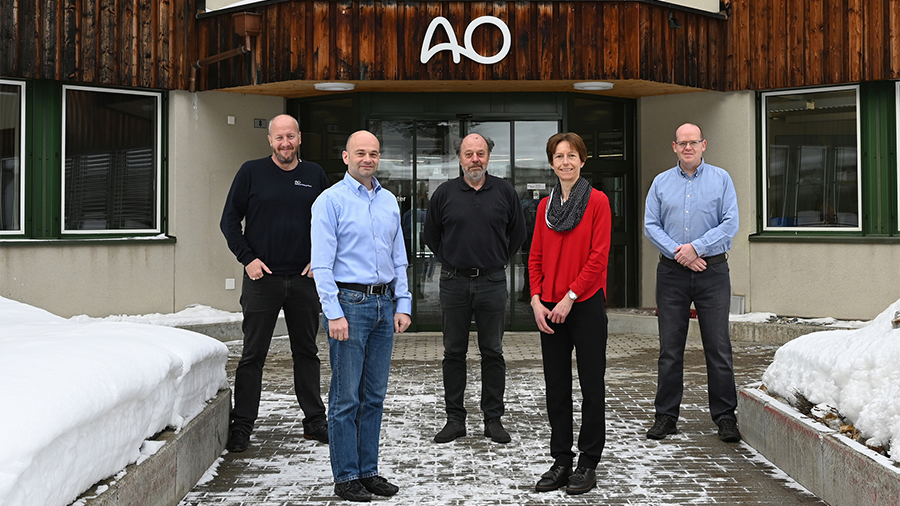 Professor Geoff Richards
,
Director of the AO Research Institute Davos (ARI), his deputy, Vice Director
Professor Mauro Alini
, and
Professor Martin Stoddart
,
ARI Program Leader Regenerative Orthopaedics, have been ranked among the most-cited scientists in the world regardless of scientific discipline. They were included in a list compiled by a group of researchers at Stanford University, which measures the impact of scientists' research publications over the duration of their active careers.
The three also appear in a separate list of most-cited authors in the year 2020, along with three other current and former ARI scientists: Dr Sibylle Grad, Deputy Program Leader Regenerative Orthopaedics, Dr Fintan Moriarty, Focus Area Leader Infection Biology, as well as Prof David Eglin, formerly a principal investigator and Focus Area Leader Polymers and Surfaces. Dr Eglin has since left the ARI for the
École Mines de Saint-Étienne
in France, where he oversees the Biomaterials Engineering department.
"Being included in this list is much more than just a nice distinction," says Prof Stoddart. "With twelve Focus areas, of which about half are mainly academically focused, the ARI is a comparatively small institute. The fact that a total of six of us appear on these two lists shows that we are punching well above our weight."
It can also serve as further confirmation that the research conducted at the ARI is of a very high quality, Stoddart adds: "As such, it can help us bring in third party funding for new research projects from institutions such as the European Union or the Swiss National Science Foundation (SNSF)."
Led by Prof John P.A. Ioannidis, the research group at Stanford University first published
its database
of over 100,000 most-cited authors from around the world across all scientific fields in 2020. Their rankings are based on a composite indicator drawing on six citation metrics from
Scopus
, an abstract and citation database maintained by the Dutch science publisher
Elsevier
.
Apart from the composite indicator, the database provides standardized information on citations, h-index, co-authorship-adjusted hm-index, and citations to papers in different authorship positions.
The Stanford researchers maintain two versions of their list: in order to measure the impact of scientists over the course of their entire careers, one ranking is compiled using citation data beginning in 1996. The other list focuses on a single calendar year.
The six ARI representatives appear in the list's
latest iteration
, which was published on October 19, 2021.