Distraction osteogenesis for bone reconstruction and limb lengthening
The Internal Distraction Task Force (IDTF) of the AO Technical Commission is investigating new technologies and methods to improve distraction osteogenesis. Since interest in all-internal distraction solutions is growing rapidly, the IDTF aims to analyze their current performance and to explore the potential of new device features as well as optimized treatment protocols.
Please support us in this task by taking a survey (20–30 min). This is your opportunity to share your clinical experiences and needs with us, to help advance patient treatment in the collaborative spirit of the AO Foundation.
If you would like to participate in our endeavor to develop new distraction osteogenesis solutions, please provide your e-mail address at the end of the survey.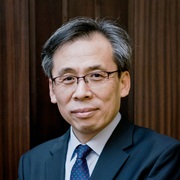 Thank you for your time and best regards,
Chang-Wug Oh
Chairperson of the Internal Distraction Task Force