AI@AO project is leveraging artificial intelligence to improve patient care
In collaboration with the University of Turin, the AO is leveraging its unique position as a global community of expert surgeons to advance the use of artificial intelligence (AI) to classify fractures. Supported by strategy fund resources allocated through the AO Innovation Translation Center (AO ITC), the AI@AO pilot project aims to create a dataset of X-ray fracture images with high-quality annotations, to improve training of AI algorithms.
The AO's unique ability
"While this idea is not new, the strength of the project is the AO's unique ability to overcome the hurdles of collecting a large number of images and providing high-quality annotations suitable for use in AI," says AO Senior Project Manager Medical Affairs Anahí Hurtado Chong, MD, PhD. "The project is driven by a multidisciplinary team with different fields of expertise and will leverage the network and collaborations the AO has established with various key players."
The idea of leveraging patient data to improve fracture treatment grew out of the merger of two projects: one spearheaded by the AO ITC Clinical Evidence, and the other by a group of surgeons from the University of Turin (Italy), led by Dr Alessandro Aprato of the Department of Surgical Sciences.
A task force was started, and the AI@AO project was chosen as a pilot to shape an AI strategy at the AO. Aprato and his team have already collected thousands of proximal femur fractures. The images were used to successfully train a first algorithm to automatically detect and classify hip fractures.
X-rays collected in the project will be classified according to the AO/Orthopaedic Trauma Association Fracture and Dislocation Classification, which was developed with AI in mind. Project team member and lead surgeon Aprato is a former AO Clinical Research fellow.
Promoting excellence in patient care
The AI@AO project valorizes the not-for-profit nature of the AO, leveraging the AO's fracture classification expertise and global network of surgeons. The resulting database could eventually be used by partners to train their own algorithms, and the AO Technical Commission can use the database to support its process of evaluating potential collaborations for new product development. Products arising from the AI@AO project could support the fracture classification in emergency rooms or in trauma departments in situations where no senior trauma surgeon is present.
Moreover, the project advances the AO's mission of promoting excellence in patient care by improving diagnostic accuracy, decreasing misdiagnosis, optimizing surgeons' treatment choices, and improving workflows by expediting consultations by orthopedic surgeons in fracture cases.
The project team is looking forward to tackle the challenges of creating this specific dataset: the management of a very large number of clinical images, and the expertise to provide high-quality annotations," Hurtado Chong explains.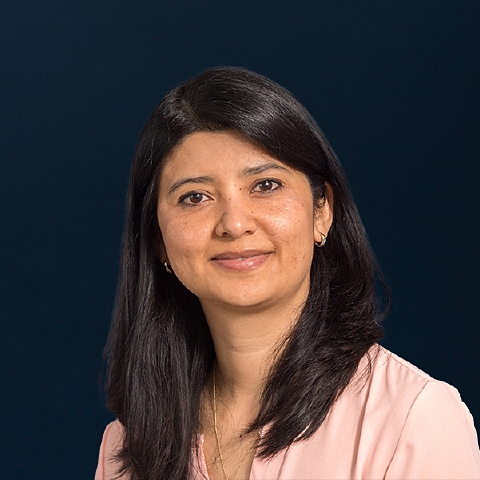 "Also, since this is an emerging field, defining aspects related to data privacy, patient consent, ethical considerations, local legislation, intellectual property, etc., will need pioneering work in the project."
Anahi Hurtado Chong, Senior Project Manager Medical Affairs