From all over the world to Davos
A fellowship in the ARI Regenerative Orthopaedics program: a perfect prelude to medical school
After attaining an undergraduate degree in biomedical engineering from New York City's Columbia University in 2019, Walker Magrath decided not to immediately move on to medical school in pursuit of his career as a surgeon. Instead, he took a year off, part of which he spent as a medical research fellow at the AO Research Institute Davos (ARI).
Magrath had developed a strong interest in orthopaedic research at Columbia. "My aim was to gain more experience in translational research, not just as an opportunity to get a change in perspective but also because I always hoped that whatever area I worked on in the lab would be directly applicable to a clinical setting," Magrath says. "The ARI turned out to be the ideal place for me in that regard."
Joining the ARI's regenerative orthopaedics program, Magrath concentrated on the issue of fracture-related infection during his fellowship. Under the supervision of Dr Fintan Moriarty, focus area leader of infection biology, he examined how the release of short chain fatty acids into the bloodstream by the gut microbiome—the aggregate of all the microorganisms that live in the human gastrointestinal tract—can affect the healing of bone fractures.
Having begun his six-month stay at the ARI in January 2020, Magrath was in Davos when the first wave of the COVID-19 pandemic arrived in Europe. Being largely confined to their accommodations, Magrath and his colleagues used the situation as an opportunity: they collaborated on a literature review detailing the current state of research in the field. The paper has since been accepted for publication in eCM journal, the first open-access, not-for-profit scientific journal world-wide founded by Geoff Richards and his university mentor Iolo ap Gwynn in 1999 before the term open-access existed. Together with his former team members, Magrath is also in the process of finishing a separate paper on their experimental research results, which they hope to complete over the coming months. "As far as productivity is concerned, I guess I could have found myself stuck in much worse places during a pandemic than Davos," he concludes.
Now in his first year of medical school at the world-renowned Johns Hopkins University School of Medicine in Baltimore, Magrath has turned his professional attention to the field of plastic surgery.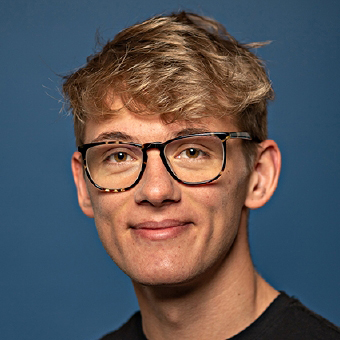 "
I am convinced that my ARI fellowship was a very important step both in terms of my professional and personal development. On the one hand it has allowed me to publish scientific papers, while on the other hand I was able to make not just many valuable professional contacts but also new friends.

"

Walker Magrath, B.S. in biomedical engineering, ARI fellow
The AO Foundation's past president, Prof Paul Manson, is professor of plastic and reconstructive surgery at the Johns Hopkins University School of Medicine. Magrath will therefore be in good hands for his education.
Although Magrath's hometown, a small community in the Appalachian Mountains in the north eastern American state of Maryland isn't entirely unlike Davos, the two towns are very different in reality, not least culturally. "It was a difficult adjustment at first," he concedes. "But everyone here, including my ARI supervisors, treated me very nicely. I always had the assurance that people had my back—that made me feel very safe and supported."