From all over the world to Davos
Giuseppe Alajmo: standard-setter for excellence in AO Trauma courses

Anyone who participates in one of the renowned AO Trauma courses these days will, thanks in part to Giuseppe Alajmo, likely come across at least one element of the so-called PlayGround for Orthopedic and Trauma Surgeons. It's a series of hands-on training workstations that allow surgeons of all experience levels to train and improve their practical and cognitive abilities. Each station is dedicated to a specific orthopedic topic such as bone healing, bone stability, or fracture fixation. One station, for example, is intended to improve practitioners' understanding of the phenomenon of plunging—the unintended penetration of soft tissue when drilling bone.
"By being able to touch, grab, and interact with various tools and bone models, surgeons have the opportunity to develop a genuine feel for certain tasks, which is something that can't always be easily described with words," says Giuseppe by way of explaining the thinking behind PlayGround. When he joined the AO Research Institute Davos (ARI) as a Fellow for six months in 2010, PlayGround had to be booked and was only available in few courses in Central Europe. Guiseppe's research helped its integration into all basic courses worldwide. After its invention and development within the ARI, the PlayGround was handed over to the AO Education Institute and was rolled out as AO Skills Lab. The AO Skills Lab has been a core part of the AO Trauma Basic Principles of Fracture Management courses for five years. Feedback from faculty and participants has led to several improvements, while keeping the overall concept and number of stations unchanged.
Giuseppe is an orthopedic trauma surgeon with Colombian and Italian roots. He works at different private and public hospitals in the Colombian capital of Bogotá, where he specialises in the treatment of shoulder injuries. As an ARI Fellow, he was part of a team that demonstrated and tested PlayGround workstations at various AO courses all over Europe, validating the results in an effort to develop and improve the method. The work also enabled Giuseppe to co-author a paper, which was subsequently published in the Journal of Orthopaedic Trauma: using data from the workstation dedicated to drill plunging, the researchers analyzed how the sharpness of a drill bit can influence the extent to which it penetrates soft tissue.
Among Giuseppe's many memories of his time at ARI, one has proven especially vivid: "Davos is a town with many extremely highly qualified people from a range of different fields," he says. "It's unbelievable, actually, how such a small place can have such a huge international impact." To this day, Giuseppe says that he benefits immensely from his stay, both privately and professionally. For one, he still has many personal friends whom he met in Davos.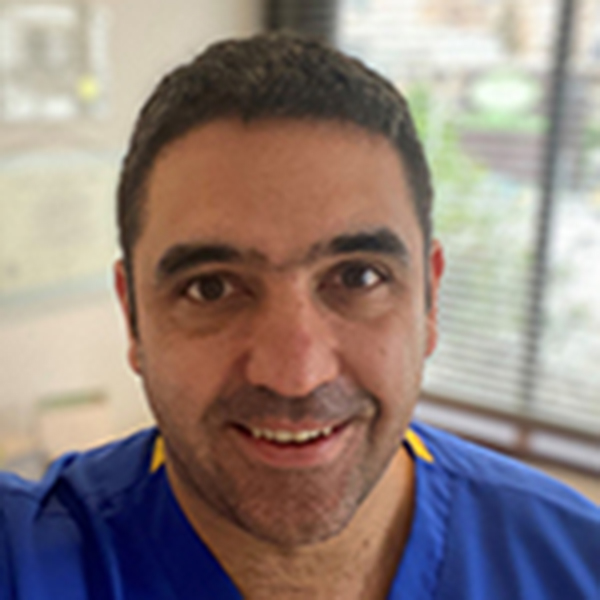 "I
n terms of work, my fellowship has opened many doors for me, not only because I was able to publish a paper, which in itself meant great progress in terms of my career, but also because I met many people who have since become part of my professional network.

"

Giuseppe Alajmo, orthopedic trauma surgeon, ARI fellow