AO PEER offers you best-in-class education and tools to improve your research
Share experience, learn from experts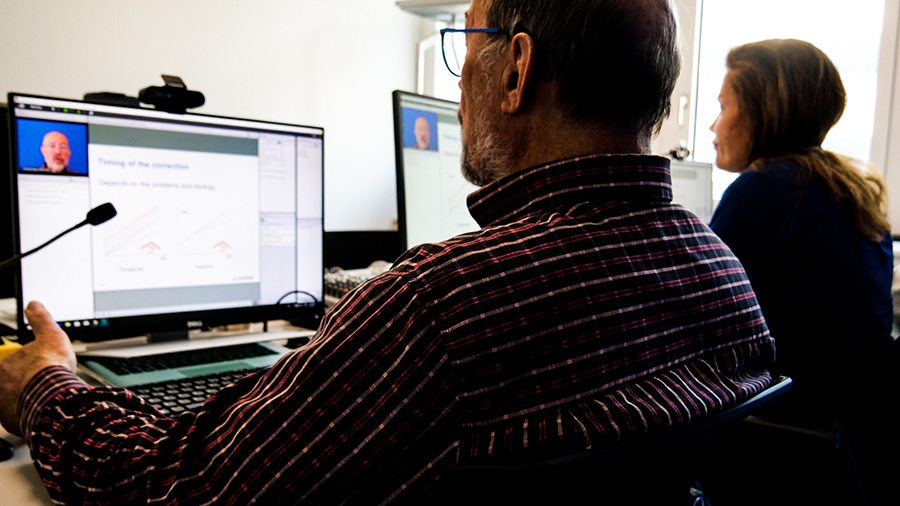 AO PEER, the AO's premier web-based platform for surgeons interested in or conducting high quality research in their field, is your pathway to research excellence.

In a series of interactive webinars targeting particularly difficult aspects of the research process, carefully selected AO experts share their experience and answer your questions. The most recent webinar focused on providing a step-by-step guide to setting a focused, answerable, research question. View it online.

The next webinar, scheduled for May 14 at 14:00-15:00 CET, will help you improve your skills in selecting the best study design for your research question.

Adeolu Adeyeye MBChB FWACS FMCOrtho MBA, Specialty Doctor Orthopaedic, James Paget University Hospital, Great Yarmouth, United Kingdom, and Anahí Hurtado Chong, Senior Project Manager at the AO Innovation Translation Center, will help enhance your skills in this area in a lively, interactive session.
This webinar will help you:
• recognize the value of initial evaluation in selecting the appropriate study design for your research question;
• describe the different study designs available to you, and explore the pros and cons of each;
• differentiate between observational and interventional studies;
• differentiate between descriptive and analytical studies

Find out more and sign up.
The following webinar is scheduled for June 9, and will address the critical appraisal of literature. Save the date!