Honoring AO Past President Marvin Tile on his 90th birthday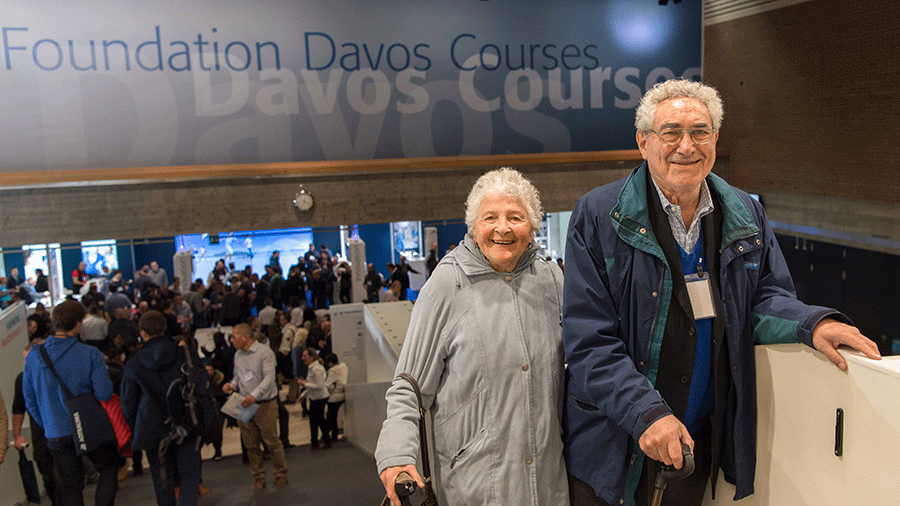 Marvin Tile and his wife Esther at the AO Davos Courses in 2016
The AO today honors Canadian orthopedic trauma authority and AO Past President (1992–1994) Dr Marvin Tile on the occasion of his 90th birthday. Born January 11, 1933, Tile led the AO during the period when new regional organizations were being established to supplement the existing national organizations—AO Switzerland, AO Germany, AO Spain, and AO Austria—and other regionally centralized organizations.
Under Tile's presidency, the first new regional organization, AO North America (AONA), was established in June 1992. AO East Asia (AOEA) was founded two years later by surgeons from Hong Kong, Indonesia, Malaysia, Singapore, South Korea, Taiwan, and Thailand. AO Latin America (AOLAT) was founded in 1998, followed by AO United Kingdom (AOUK) in 2000.
An emeritus professor of surgery at the University of Toronto and an orthopedic surgeon at Sunnybrook Health Sciences Centre in Toronto, Canada, Tile is a world authority on orthopedic trauma, particularly the treatment of pelvic fractures. He joined the Sunnybrook surgical staff in 1966 and became chief of orthopedic surgery division in 1971. Tile played a key role in the development of the globally acclaimed Sunnybrook Trauma Unit, the first—and still the largest—in Canada. From 1985 to 1996, he was surgeon-in-chief at Sunnybrook, and he chaired the Sunnybrook Foundation from 1996 to 2002.
A widely published researcher, Tile has lectured around the world at universities, colleges, and conferences, and has trained fellows who today lead orthopedic trauma departments worldwide. He is the author of Fractures of the Pelvis and Acetabulum and coauthor, with AO Past President Joseph Schatzker, of The Rationale of Operative Fracture Care.
In addition to his work with the AO, Tile has been chairperson of the Royal College of Surgeons of Canada Examining Board and was founding president of the Ontario Orthopaedic Association. He has served as president of the Canadian Orthopaedic Association and the International Society of Surgery of the Lumbar Spine.
Tile has received many awards, among them the Queen Elizabeth II Golden Jubilee Medal, and the prestigious Order of Canada, the country's highest civilian honor.