The AO is a powerful force for surgeon development: An interview with Chris Colton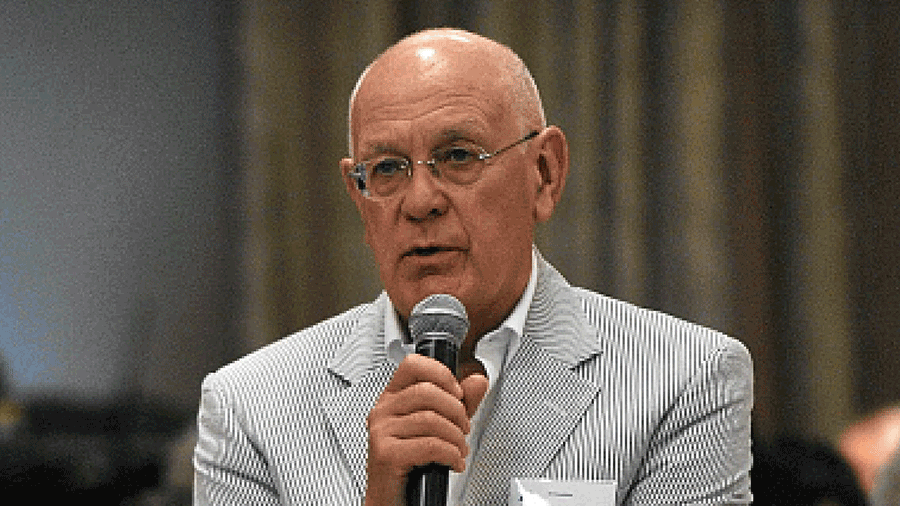 Chris Colton at the 2006 Chicago Trustees Meeting
By: Vidula Bhoyroo, Project Manager/Medical Writer, AO Education Institute
Professor Christopher Lewis Colton was President of the AO from 1996 to 1998. He was born in England, where he grew up and did his studies. He studied medicine at St Thomas Hospital Medical School, London University, where he received an MBBS, LRCP, MRCS, FRCS, FRCSEd (Orth). He is also an advanced trauma life support (ATLS) Instructor. As a hobby, he is a Master Diver.

He is currently professor Emeritus in Orthopaedic & Accident Surgery, University of Nottingham and Emeritus Consultant Orthopaedic Trauma Surgeon, Nottingham University Hospital. In 1968–69 he worked at the Dala Orthopaedic Hospital, Ahmadu Bello University, Kano, Nigeria.

Colton is a renowned international lecturer who has been a visiting professor in Colombia, New Zealand, USA, Iran, and Sweden. He has published extensively in several peer-reviewed journals over the years and was the executive editor of AO Surgery Reference. Colton is a Lifetime Honorary Member of AO Board of Trustees, and a founding member of the AO Alliance Foundation.

Colton was on the Editorial Board of major medical journals including the International Journal of Accident Surgery (Injury), Journal of Bone and Joint Surgery, and Journal Orthopaedic Trauma. He was also a founding member of the International Board for Research into Air Crash Events. At the British Orthopaedic Association, starting in 1980, Colton served as chairman, treasurer, and president, and currently is an honorary fellow. Over the years, Colton has received several awards, such as the A.B.I. Medical Community Award─Bronze Medal for "Outstanding Service in the Field of Health Education" and the British Orthopaedic Trainees Association Award for "Outstanding Contributions to Orthopaedic Training." From 2011 and onward, he was honored with an annual eponymous lecture at Nottingham University, Fracture Forum, dedicated as the Prof Chris Colton Annual Trauma Lecture.
What made you decide to study medicine?
In my first biology lesson at school, at the age of 11 years, I sat next to the lab skeleton, a real one in those days, not plastic. I was immediately fascinated by the bones that had once been the framework of a living person. The homework that evening was to learn the names of as many of the bones as possible, and for the test the next day, I got 100% marks.
How did you hear about the AO?
When I was a junior resident in Bristol, my chief, Keith Lucas was very interested in rigid fixation and early mobilization. He arranged for me to spend six weeks in 1967 in Chur with Martin Allgöwer. This was a life-changing experience for me, working with the big man and his assistants at the time, such as Thomas Rüedi, Peter Matter, and Stephan Perren.
What role has AO played in your development as a surgeon?
AO, as it was in those days was truly a doctor-led brotherhood that inspired me and was a very powerful force in my development as a trauma surgeon. I was honored to serve as its president in later years.
As a former AO President, what were the highlights of the two-year tenure?
It was a wonderful opportunity to meet a worldwide network of eminent and less well-renowned, but enthusiastic trauma surgeons and to share ideas with them. There were challenges in the relationship with the producer partners which caused some frictions at one stage, as in any business matters. The thing that I am most proud of is the fact that I was able to maintain the dignity of the presidency and the respect of the Trustees for the office of the President.
What was the most challenging part of being a surgeon?
The long and unpredictable hours of work interfered with family life.

What are you most proud of as a person and as a surgeon?
I am proud that I worked hard and honestly for my patients and was able to teach my experience to others.
You might also be interested in: