Stephan Zeiter
Program Leader Preclinical Services, Focus Area Leader Preclinical Surgery, PhD, Dr med vet, Dipl ECLAM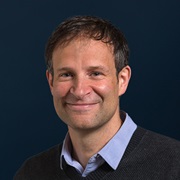 AO Research Institute Davos (ARI)
Clavadelerstrasse 8
7270 Davos, Switzerland
Tel.: +41 81 414 23 11
Fax: +41 81 414 22 88
Dr Stephan Zeiter is the program manager of the Preclinical Services program at the AO Research Institute Davos (ARI). He is also the test facility manager for GLP studies and the Radiation safety officer. For AO Vet and the ethical commission of the cantonal authorities (TVKGR) he is their contact person within ARI.
Dr Stephan Zeiter visited the ARI for the first time in 1999 as a student. Instantly impressed by the research conducted, he came back for his veterinary doctoral dissertation. In 2003 he worked at the Institute of Laboratory Animal Science at the University in Zürich. He then decided to pursue an academic career and came back to the ARI to conduct a PhD in tissue engineering. In 2006 he joined the Experimental Surgery group. He became a diplomate of the European College of Laboratory Animal Medicine (ECLAM) in 2013). Since 2014 he is the focus area leader of the focus area Surgery and became the program manager of the Preclinical Services program in 2020.
His main focus is to support researchers with their preclinical studies. These studies have to be of high quality and therefore, his team invested a lot of time in quality assurance over the last years resulting in being ISO 9001:2015 and GLP certification as well as AAALAC International accreditation.
His own research interest is tailored towards refining preclinical models and methods. He is the author of over 70 papers. He is engaged in a number of local, national, European and international societies: