Developing nonclinical competencies is at the heart of AO Access Mentorship Program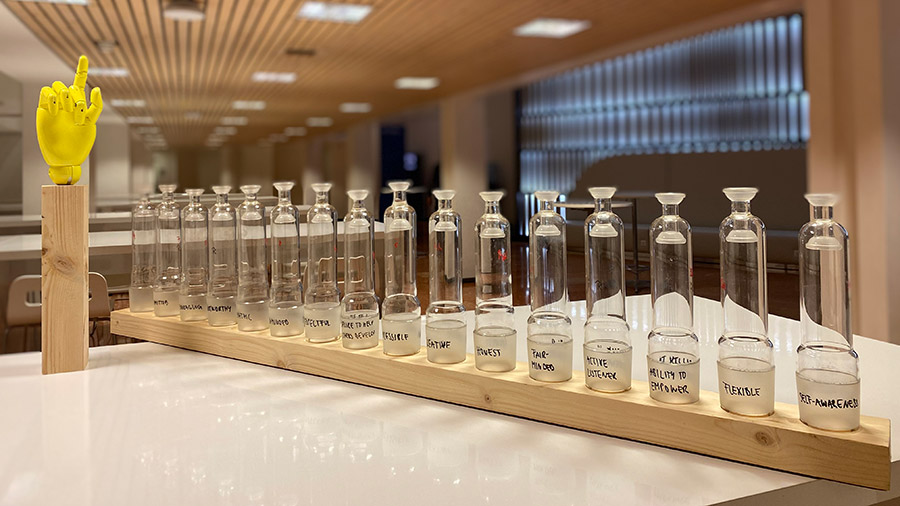 Well-developed nonclinical competencies do more than benefit patients; they enhance surgeons' careers and can positively impact their personal lives—and they are at the heart of the developmental mentorship program delivered by AO Access.
Part of the four-pathway AO Access Journey, the mentorship program calls for prospective mentors and mentees to complete a series of online continuing medical education-accredited modules to gain access to the mentorship platform. "We know that nonclinical competencies are as important to professional development as clinical competence," said AO Access Mentorship Task Force member Claudia Medina and Marinis Pirpiris, AO Access Mentorship Task Force lead pointing to a growing body of evidence underlining the importance of nonclinical competencies.
Starting patients out 'on the right foot'
For example, research published in Mayo Clinic Proceedings: Innovations, Quality & Outcomes in 2018 concluded that investing in the development of nonclinical competencies facilitates delivery of service that matters.
"Perceptions of a medical practice's quality derive from a dynamic, cumulative process as patients assess specific services that, together, constitute the overall experience. When nonclinical and clinical-support staff serve patients and families well, their impressions can create a "spillover effect" influencing perceptions of other aspects of the service," the authors wrote. "Their ability to effectively serve on a personal level can make a substantial difference for patients, who are often in pain, uncertain, and frightened."
Nonclinical and clinical-support personnel's service interactions "have a powerful influence on how patients perceive their entire care experience, including the all-important interactions with clinical staff," the study asserts, adding that "Ignoring this reality means squandering opportunities to start patients out on the right foot at each care visit… Without nonclinical and clinical-support staff who set the right tone for care at every service touchpoint, even the best clinical services cannot be truly optimal."
Five key nonclinical competencies
Additionally, the hospitals and health care careers consultancy Look For Zebras (LFZ) in 2021 described five nonclinical competences that the most successful doctors have. Those competencies are:
Professionalism
Interpersonal communication skills
Practice-based learning ability
Systems-based thinking
Change management skills
Nonclinical skills are the attitudes, habits, and qualities that make a physician a well-rounded professional, LFZ maintained, asserting that those five nonclinical competencies can help physicians serve their patients better and make unenviable and uncomfortable situations easier.
'Mentorship is leadership'
Anytime is the right time to join the AO Access Mentorship Program, according to Bob McGuire, AO Access Steering Committee Chairperson and immediate past president.
"The program's first cohort will have all mandatory online modules completed by quarter two of 2023, with the formal part of the mentorship taking place in the remainder of 2023.
AO Access Steering Committee mentorship representative Jaime L Quintero emphasized that mentorship is leadership.
"Join us and explore what it means to be a mentor or mentee in the context of developmental mentoring based on nonclinical competencies," he said. "Mentorship is leadership: Whether you choose to become a mentee or a mentor, it is an important gift that health care leaders can give to their profession by leading health care organizations and institutions into the future."