Improving emergency care
Thanks to financial support from the Strategy Fund, the AO is able to expand its mission of promoting excellence in patient care and outcomes in trauma and musculoskeletal disorders, to emergency settings such as disasters and conflicts zones.
This pioneering work, created in collaboration with experts in the field of conflict and disaster, including ICRC, HI, WHO and others, has resulted in evidence-based, hands-on resources to be used in the field:
Management of Limb Injuries During Disasters and Conflicts
Early Rehabilitation in Conflicts and Disasters
Resources have been created as emergency educational support for the Ukrainian community with great support of our Ukrainian faculty.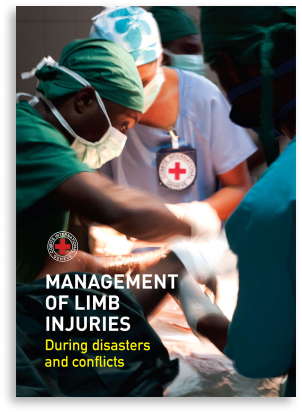 Management of limb injuries
In disasters, up to 90% of the surgical workload faced by national and international emergency medical teams involves limb injury. The need has never been greater for clear practical guidance for surgical teams to practice safe, effective limb injury care fit for the context of conflict or disaster, and not necessarily what they do in normal daily practice.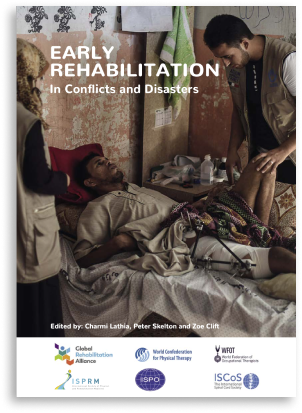 Early rehabilitation
Early rehabilitation today is recognized as an integral component of patients' recovery from traumatic injuries sustained in conflicts and disasters. Rehabilitation professionals in areas of conflict and disaster now have the tools and opportunity to adapt their skills to these challenging environments. The world's first clinical guide and corresponding suite of e-learning resources developed specifically to support the early rehabilitation of patients injured in disasters and conflicts is now complete and freely available for download.