AO Research Institute Davos veterinary research fellowships
Gain experience in research and development (R&D) projects focusing on relevant clinical problems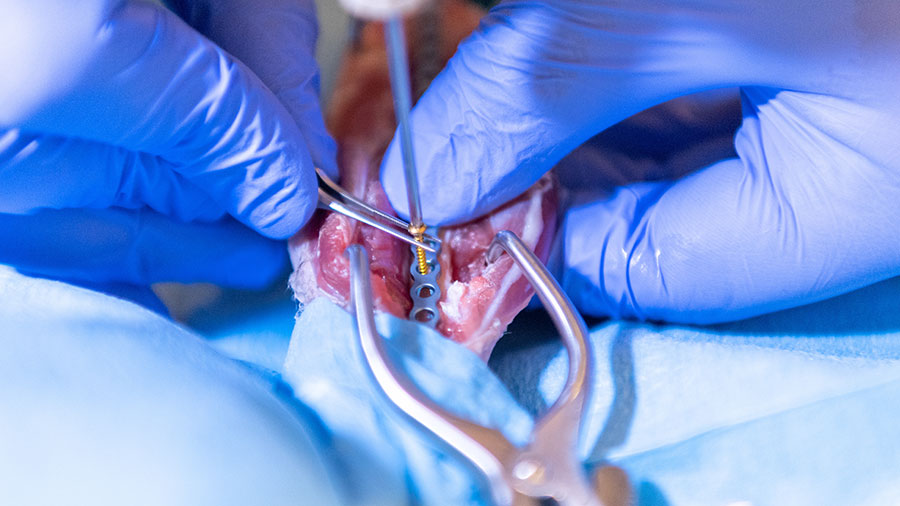 The purpose of AO Research Institute Davos (ARI) veterinary research fellowships is to provide motivated veterinarians with on-site research training to gain experience in research and development (R&D) projects focusing on relevant clinical problems.
The application deadline for 2024 is September 30, 2022.
Decisions will be communicated by January 2023.
Benefits of an AO Research Institute Davos veterinary research fellowship
Obtaining or refining knowledge on research project management
Creating tangible results in relevant orthopedic research
Inspiration from being part of a world renowned international multidisciplinary R&D team
Enlarging personal networks for future R&D and AO activities
Certificate of AO Research Institute Davos fellowship
Application
The candidate must have a degree in veterinary medicine and a strong interest in orthopedic research. ACVS/ECVS board eligibility is a plus, but not a prerequisite.
Please fill in the application form and submit along with your CV, a cover letter explaining your motivation, and two signed letters of recommendation giving contact details for your referees. An electronic copy of all certificates must also be attached. PDFs of all documents will be accepted.
Fellowship duration
Fellowships last twelve months (in exceptional cases this can be limited to six months, if sufficient justification is provided in the application). The application must be submitted by the deadline set for the year requested.
Application review process
The application will be reviewed within AO Research Institute Davos and after a decision has been made (as outlined in the request guidelines), a letter informing the applicant of this decision will be sent. Successful applications will require a contract to be signed. The allowance to start will be dependent upon successful application for a work visa within Switzerland. A stipend for one person, covering living costs in Davos, will be provided. The stipend is not enough to provide for anyone else (eg, partner/children). You will not be able to bring your family to Davos during your fellowship, unless your visitors stay in a separate hotel or apartment. Our agreements with the tenants for single rooms are only for single use, and pets are not permitted. No support is offered to help applicants find accommodation for relatives. No support for visa applications for relatives, or for pet-related travel permits, is provided.
We encourage self-financed fellowship applications (from people who have been able to secure funding from their hospitals, national societies, education foundations, government grants, etc).
AO Research Institute Davos fellowships
What AO Research Institute Davos fellows have to say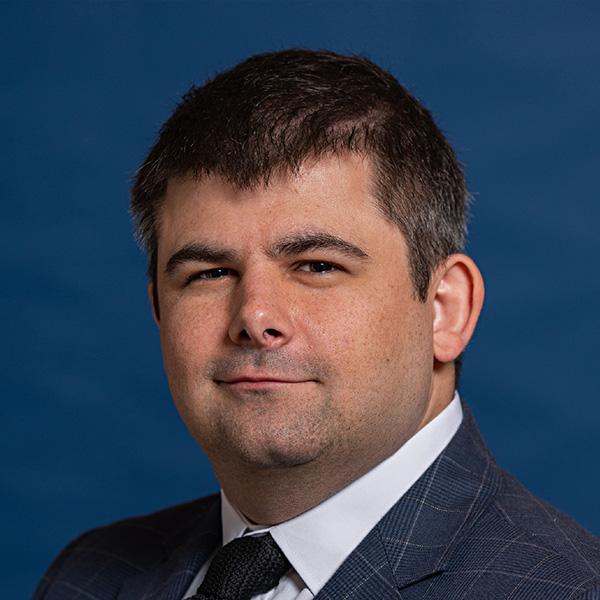 "The AO Research Institute Davos helped me improve professionally and expand my horizons beyond the scope of clinical practice."
Yavor Biserov Pukalski, Assistant Professor, Department of Pediatric Orthopedics and Trauma, UMHATEM N.I. Pirogov, Sofia, Bulgaria
AO Research Institute Davos fellows
Vuyisa Mdingi

South Africa

KwaZulu Natal

Vuyisa is a 33-years old Orthopaedic Surgeon from South Africa. He studied for his Bachelor of Medicine and Bachelor of Surgery (MBChB) degree at the University of Cape Town from 2006 to 2011. After completing his one year of internship and two years of community service, he served as a medical officer for three years. He then started his Orthopaedic residency in January 2018 and completed it in December 2021 at Grey's Hospital (Pietermaritzburg, South Africa) through the University of KwaZulu Natal. He is completing his Masters in Medicine degree in paediatric musculoskeletal infection. During his residency he showed a keen interest in orthopaedic-related research and aims to incorporate it in his clinical practice and become a true clinician-scientist. He is looking forward to his 12-month fellowship doing basic science research at the AO Research Institute Davos under the guidance of Fintan Moriarty in the Infection Biology team. During his time at the AO Research Institute Davos, he will study the impact of nonsteroidal anti-inflammatory drugs (NSAIDs) treatments on fracture-related infection.

Maria Eugenia Pirera

Argentina

My name is María Eugenia Pirera I was born in the city of Miramar, state of Buenos Aires, Argentine Republic. I studied Dentistry at the National University of La Plata and continued my specialty in maxillofacial surgery at the Pontificia Universidad Católica Argentina. In 2018 I did an AOCMF fellowship at the Universitatpital Basel where I discovered my passion for research to find therapeutic alternatives for patients. In 2020 I obtained a scholarship at Harvard University for the program of Global clinical Scholars Research Training where I expanded my knowledge in the field of research. I am currently starting as a Research Fellow Regenerative Orthopedics for a period of 1 year. I am very grateful to join the team and have the opportunity to gain experience in the field of tissue engineering research. I appreciate the varied cultural and interdisciplinary experience as I work at the AO Center and look forward to establishing long-lasting collaborators, friends, and mentors for my career.

André de Souza Salvatore

Brazil

São Paulo State University
(UNESP – Botucatu Campus)

I am from São Paulo, Brazil. I finished my studies in veterinary medicine in December 2018 at the São Paulo State University (UNESP). During my veterinary program I had a special interest in Equine surgical and orthopedic approaches as well as a passion for research and the role of research into developing new diagnostic methods and treatments. Led by this passion, I sought to assist in a research project designed to investigate biomarkers for colic syndrome. After my graduation, I completed a one-year Internship at the Clinic for Horses at the Tierärztliche Hochschule Hannover (TiHo). This experience was ideal for me to understand the complexity of each orthopedic case, as well as how the osteosynthesis technique must adapt to address and treat each case differently. By joining AO, I hope that by managing and assisting in a variety of animal projects, I will be able to better understand the science behind the complexity of osteosynthesis. In addition, I hope to use one of these projects as my dissertation for a doctorate degree. Furthermore, I hope to develop my surgical expertise, as well as my critical thinking. My final goal is to apply for an equine surgical residency in Europe, and I'm sure that I will be able to use the experience gained here in my future veterinarian career as an equine orthopedic surgeon. I hope to bring the AO methods and philosophy to my home country of Brazil, and assisting with other colleagues around the world ultimately contributing to bring a better understanding and outcome for equine orthopedic emergencies.

Ferdinand Weisemann

Germany

BG Unfallklinik Murnau Ferdinand got his medical degree from the Medical University of Innsbruck in 2017 and afterwards began his residency in orthopedics and traumasurgery in the BG Unfallklinik Murnau. He is a medical research fellow in the Musculoskeletal Infection group focusing on diagnosis of septic pseudarthrosis and fracture related infections and its surgical treatments. Besides that, he is eager to get insights on the wide field of fundamental research undertaken at the ARI to get to know the latest treatment approaches and their clinical use.

Samson Arveladze

Israel

HaEmek Medical Center affilliated with Rappaport Faculty of Medicine of the Technion Institute of Tecnology

"Samson is a 33-year-old, growing up in Moscow, Russia. Studied medicine at I.M. Sechenov First Moscow State Medical University and finished his MD degree in 2010. He wanted to try himself in a new country and moved to Israel. In Israel, he started a career in Rambam Medical center as an intern for one year. After the internship, he was recruited to the army and served as a battalion physician in IDF. During military service as a battalion physician in a front unit, he was involved in the treatment of many orthopedic cases. These experiences have taught him an important lesson about the value of life and brought me to the understanding that he wants to be an orthopedic surgeon. Subsequently, he started his orthopedic residency at HaEmek Medical Center in Afula and finished his residency in January 2021. During his residency, he showed interest in clinical research and understand the importance of integrating the research and clinical work. He realized that he wanted to learn more about basic science and particularly to better understand musculoskeletal infection, which led him to apply for a one-year fellowship at AO Research Institute. He was granted this fellowship to work under the supervision of Fintan Moriarty in the Musculoskeletal infection team."

Franziska Breulmann

German

University of Münster

Franziska is a 25-years old AO medical research fellow in the Regenerative Orthopedics Department. She studied medicine at the University of Münster, Germany, and graduated in May 2021. During her studies, she worked in a laboratory for sports medicine of the University of Münster and wrote her dissertation on the topic of shear stress- sensitive endothelial microRNAs in vitro and in vivo during high-intensity interval training. In her practical year she started clinical research on microRNAs at the department of trauma-, hand- and reconstructive surgery at the University Hospital Münster. She is looking forward to her 12-month stay at the AO Research Institute in Davos.

Helene Bumann

Swiss

University of Basel

Helen graduated from the University of Basel in 2015. Since then, she has done residency in both orthopedic surgery and internal medicine. She received her diploma as a general practitioner in 2020. After that, she continued her surgical residency to specialize in orthopedics and additionally did some clinical research. With growing interest in basic science, particularly in biomechanics and regenerative technologies of the spine, she applied for a medical fellowship in Davos. Striving towards advancement, she is excited to be part of the team of Sibylle Grad "Disc and Cartilage Biology" to improve understanding and treatment of degenerative intervertebral disc diseases.

Phillipe Kastner

German

Kepler University Linz

Philipp is a 27-year-old orthopedic trauma surgeon from Linz, Austria. He studied medicine at the Medical University of Graz from 2013 to 2019. Afterwards he started his residency at the Department for Orthopedics and Traumatology (Prof. Gotterbarm) at Kepleruniklinikum Linz in 2020. Philipp is especially interested in hand-surgery and sports injuries. He is very thankful to be part of the AO Institute as a medical fellow for 12 months, where he will be working in the Biomedical Service division.

Firas Souleiman

German

University Hospital Leipzig

"Firas Souleiman joined the AO Research Institute Davos (ARI) as a Medical Research Fellow in April 2021. He is a resident at the University Hospital Leipzig in the Department of Trauma Surgery, Orthopedics and Plastic Surgery. He started his surgical training in 2017 after completing his medical studies in Leipzig. Firas is especially interested in joint and sport injuries. He is currently involved in research at his clinic to optimize pre- and intraoperative planning based on three-dimensional imaging. He was able to gain expertise in this context at international school competitions on the topics of 3D animation and technology problem solving (tsaweb.org). Firas is very thankful to join the Biomedical Development Program here in Davos and is looking forward to new experiences and international exchange as part of the AO family."

James Tapia-Dean

Switzerland

University of Bern Vetsuisse Faculty

James is a newly graduated Vet from Bern Switzerland. During his studies, he spent a semester abroad in the small animal surgery department at the University of Veterinary Medicine in Vienna. After developing an interest in orthopedics, he visited a AOVET osteosynthesis course. Having already had the opportunity to work at the Preclinical Facility at AO as an intern he is eager to continue his path and contribute to the field of research as a Fellow. Taking on new challenges and expanding his knowledge across the different branches of veterinary medicine is one of the key motivations in his young veterinary career.

Ken van Knegsel

Netherlands

Cantonal Hospital Lucerne

Ken was born in Eindhoven (Netherlands) and completed his medical degree at the Catholic University of Leuven (Belgium) 2006 - 2015. He started his first two years of trauma and orthopedic residency in Zum Heiligen Geist Hospital Kempen (Germany) followed by two years of orthopedic surgery in Dreifaltigkeits Hospital Cologne (Germany). After four years in residency Germany, he moved to Switzerland to complete his residency at the Cantonal hospital of Lucerne. Under supervision of Prof. Knobe, he has the unique chance to do a 6-month medical research fellowship at the Biomedical Services division at AO Research Institute Davos. His interests lie within the biomechanical problems of trauma and orthopedics. Ken is looking forward to gaining more experience and exchanging professional and personal insights with the high variety of people and minds in Davos.

Ensi Zhao

China

Sun Yat-sen University, Guangdong

Ensi Zhao was graduated from Sun Yat-sen University with master degree of clinical medicine. From August 2017 to July 2019, he worked as general orthopedic surgeon at Sun Yat-sen Memorial Hospital and finished training for residency. After that, he worked as orthopedic surgeon and did some clinical research at the Seventh Affiliated Hospital of Sun Yat-sen University till he has the opportunity to do 1 year research at ARI Davos. He got interest in regeneration and fixation of bones. He is honored to get the chance to study research techniques of regenerative orthopedics at AO.

Susann Bärtl

Germany

University Medical Centre Regensburg

Susanne is a trauma surgery resident, who is particularly interested in implant-associated bone infections in the field of trauma surgery and orthopaedics. After finishing medical school at Leipzig University, she started her residency at the Department of Trauma Surgery at the University Hospital Regensburg. There she has been involved in clinical research on the field of prosthetic joint infections and fracture related infections. Now at the AO, Susanne is going to work as a medical research fellow in infection biology with the regenerative orthopaedics program for 6 months. She is looking forward to learning from experts in research, gathering profound knowledge about musculoskeletal infections and building up international friendships and future collaborations with the AO Research community.

Lena Gens

Germany

University of Veterinary Medicine Hannover

Lena finished her studies in veterinary medicine in March 2020 at the University of Veterinary Medicine Hannover and is now doing a one-year veterinary research fellowship at the Preclinical Facility. She is interested in laboratory animal medicine and animal welfare research and wants to improve her knowledge and research skills during the fellowship. After the fellowship she wants to write a doctoral thesis in one of these fields, and aims for a career in veterinary research.

Jan Gewiess

Germany

University Hospital, Munich

Jan is a 26-year-old AO medical research fellow and is looking forward to his 12-month stay at the ARI Davos. After finishing medical school in 2018 at the Christian-Albrechts-Universität zu Kiel, Germany and writing his dissertation about the surgical management of complex proximal ulna fractures, he started his residency at the the 'Klinik und Poliklinik für Orthopädie, Physikalische Medizin und Rehabilitation' at the University Hospital of Munich, Germany. His main interests include spine orthopaedics and orthopaedic sports medicine. Jan will be joining the Regenerative Orthopaedics division in 2020, where he will focus on the relation of detrimental intervertebral disc loading and back pain. Besides he will perform a histomorphometric evaluation of the distal clavicle.

Wei Hao

China

Shandong Provincial Third Hospital

Wei Hao is a medical research fellow from the department of joint and sports medicine of Shandong Provincial Third Hospital. Dr. Hao is an experienced orthopaedic surgeon who has been performing clinical practices for up to 13 years. Before becoming an orthopaedic surgeon, Dr. Hao finished his master and doctor degree at Fourth Military Medical University(now named as Air Force Medical University). During those time, he has made bone tissue engineering as the major research topic and finished experiments pertaining to bioengineering construct containing adipose-derived stem cell, collagen Ⅰ gel, and PLGA/𝛽-TCP in vitro and in vivo. Now he works as a medical research fellow in the regenerative orthopaedics group where he will focus on the osteogenesis of BMSCs on surfaces of different materials with microroughness. He is also keen on making friends with scientists working at AO foundation from all over the world.

Learn more about Wei here.

Walker Magrath

USA

Columbia University

Walker is a medical research fellow from the United States who studied biomedical engineering at Columbia University, where he graduated magna cum laude in 2019. He is an aspiring orthopaedic surgeon and plans to begin medical school in the US in August 2020. At Columbia, Walker was involved with a translational research group studying shoulder biomechanics. His group developed a clinical device to quantitatively characterize scapular dyskinesis in humans. Walker also worked with Columbia's Bone Bioengineering Laboratory where he studied osteocyte mechanosensation in murine models. Now he works as a medical research fellow in infection biology with the regenerative orthopaedics program. During his time at the AO Research Institute Davos, he will study the impact of the gut microbiome on fracture healing in a murine model.

Torsten Pastor

Germany

Cantonal Hospital Lucerne

Torsten was born in Germany and is currently employed at the Department for Orthopaedic Trauma (Prof. Knobe) at the Kantonsspital Luzern. He studied Medicine at the Medical University of RWTH Aachen 2007-2013 and started his residency at the department of surgery at Kantonsspital Nidwalden (Dr. Remiger) in 2013. Later he worked at the Department of Traumatology at the University Hospital Zürich (Prof. Pape) and at the Balgrist University Hospital (Prof. Farshad). Torsten is interested in skeletal biomechanics and is looking for new experience, exchange and collaboration. He is a medical research fellow in the Biomedical Services division at AO Research Institute Davos for 6 month.

Hella Schwegler

Germany

University of veterinary medicine Hanover

My name is Hella Schwegler and I`m 24 years old. I studied veterinary medicine at the university of veterinary medicine Hanover and did an exchange year on vet faculty at the Universidad de Las Palmas de Gran Canaria, Spain. In my practical year I did research based internships all around the world, for example pedigree analysis on sharks in California, where I really enjoyed working in an international team. I am thrilled to broaden my personal and professional knowledge and learn from highly skilled individuals as well as an interdisciplinary team, while being involved in various preclinical research projects at the ARI.

Mai Vo

Germany

University of veterinary medicine, Hanover

Mai Thanh is a veterinary research fellow from Germany who just finished her studies this year at Tierärztliche Hochschule Hannover. She is starting a fellowship in the Preclinical Facilities. During the time at AO Research Institute she is looking forward to improving her knowledge in research and working with an interdisciplinary team. It is a great opportunity to learn about preclinical research and gain more working experience in this field. Furthermore she wants to enjoy the wonderful and unique environment of Davos and Switzerland.

Catherine Young

UK

University of Bristol

Katie is a Plastic Surgery resident with particular interest in infection post trauma. She studied both her undergraduate and medical degrees at the University of Bristol in the UK and then a Masters in Trauma Science at the University of Birmingham. Her surgical training to date has taken place in both London and Milan, during which she has been involved in both pre-clinical and clinical research. Whist at the AO, as a research fellow in infection biology with the regenerative orthopaedics program, Katie is looking forward to making international collaborations in the fight against bone infection. Outside of work she can be found running or skiing.

Learn more about Katie Young here.

Paras Ahmad

Pakistan

University Sains Malaysia

Paras Ahmad is a 29 years old dental surgeon and studied dentistry at Nishtar Institute of Dentistry, Pakistan, where he earned his Bachelor of Dentistry in 2015. He worked as a lecturer of Oral Medicine in Akhtar Saeed Medical and Dental College, Pakistan as well as a dental practitioner from 2015 to 2017. In 2019, he completed his MSc in Dentistry (Oral Medicine) from the Universiti Sains Malaysia, Malaysia. Currently, he is a medical research fellow in the Musculoskeletal Regeneration program (Stem cells) for a period of 1 year. Due to his strong interest in Bone Morphogenetic Proteins (BMPs) since last few years, his project here is more focused on the topic of Mesenchymal Stem Cells (MSCs) and BMPs.

Marc-Antoine Burch

Switzerland

University Hospital of Basel

Marc-Antoine is an enthusiastic physician who completed his medical studies in Switzerland, at the university of Fribourg and Basel. After residency in heart surgery and visceral surgery, he developed a special interest in traumatology. He integrated the musculoskeletal infection group in January 2019 and will focus on the impact of broadly used analgesics on Fracture-related Infections. He greatly appreciates the opportunity to deepen his understanding of bone and soft-tissue healing and to contribute to further research in the field.

Caroline Constant

Canada

University of Montreal

Caroline is a Large Animal Veterinary Surgeon from Canada. She completed her surgical residency training (ACVS candidate) in February 2019 at the University of Montreal, where is previously finished a clinical internship in Farm Animal Surgery and Medicine (IPSAV) in 2015 and her Veterinary Doctoral Degree (DMV) in 2014. She joined her surgical residency program with research through a Master program in Veterinary Clinical Sciences (M.Sc), in which they developed an new innovative Nitinol prosthesis for cranial cruciate ligament rupture in Cattle. Her principal professional interest is orthopedic surgery; a passion reflected by her participation in numerous conferences and orthopedic courses, most of which were offered by the AO VET North America. Facing problems of premature failure of currently available orthopedic implants in horse and cattle surgery and intrigued by this problem; she became naturally involved in the area of biomechanical technology. To fulfill her desire to do more in orthopedic research and help improving surgical outcomes regardless of the treated specie or weight, she is currently completing a Master of Engineering (MENG) through distant education at the University of Mississippi, and joined the AO Research Institute as a preclinical fellow. Caroline is honored from being part of the AO Research Institute Davos and AO, an world renowned international multidisciplinary team, and hopes to pass her passion for orthopedics to new generation of healthcare professionals as the AO inspired her.

Shangbin Cui

China

The first affiliated hospital of Sun yat-sen University

Shangbin Cui is a visiting scholar from the Department of the Spine Surgery, the first affiliated hospital of Sun Yat-Sen University in China. He finished his study in June 2013 in the Sun Yat-sen University with M.D. and Ph.D. degree. And then he worked in the first affiliated hospital as a Surgeon. Now he is an attending doctor whose major was spinal surgery. He studies as a research fellow member of musculoskeletal regeneration group where he will focus on the neoepitope peptides as biomarkers of early intervertebral disc degeneration. He is interested in different programs related to spinal tissue engineering and mechanics research.

Jan Dauwe

Belgium

University Hospitals Leuven

Jan Dauwe is a 27-year-old resident in orthopedic and trauma surgery. He was born in Bruges in August 1992 and studied at the University of Leuven (Belgium) where he graduated in 2017 as a medical doctor. He just completed the first two years of his clinical training and is now starting in the AO Research Institute (ARI) as AO research fellow. Jan will be working during one year at the department of Biomedical Development. He will be focusing on proximal humeral fracture osteosynthesis and 3D imaging. Since several years, Jan is involved in the AO courses in Graz, Austria where he is international faculty and table instructor at the Approaches and Osteosynthesis course. Jan is looking forward to work at the AO Research Institute Davos in Davos and is interested in combining surgical and research experience in the field of biomechanics. He wishes to build a worldwide network of friends and professionals and appreciates being part of the AO Trauma community.

Andrew Foster

Australia

Cairns Hospital

Andrew is a surgical resident and PhD candidate form Australia completing a research fellowship within the Musculoskeletal Infection team at the AO Research Institute in 2019. He completed medical school in 2016, graduating with an academic medal and first class honours, before beginning clinical work at the Royal Brisbane and Women´s Hospital and starting a PhD in Orthopaedic Implant associated Infections at the Queensland University of Technology. At the AO Research Institute Davos he will investigate the management of infected implants with novel treatments in both in-vitro and large animal models.

Maria Gomez

Colombia

University de los Andes-Fundacion Santa Fe de Bogota

Maria Antonia, age 25, earned her medical degree at Universidad de los Andes in Bogota, Colombia in January 2019 graduating with a distinction as best intern. Following her graduation, she commenced as a research fellow at the AO Research Institute (ARI) in Davos where she joined the Musculoskeletal division. Division under the supervision of Prof. Mauro Alini. After completing her time here at the AO Research Institute Davos, she is aiming towards starting her orthopedic residency training. Maria is honored to be part of the AO Research Institute Davos and is very excited to be working on projects aimed towards bone regeneration with people from all over the world who can input very different and valuable perspectives.

Kristin Handrich

Germany

University of Mainz

In December 2017 I finished my studies in human medicine at the Johannes Gutenberg University of Mainz, Germany. In July 2018, I received my doctor's degree. My thesis contained studies about gene mutations causing central hypothyroidism. During my studies I have always been interested in the surgical field. That's why I started working at the Department of Orthopedics and Traumatology at the University Medical Center in Mainz in March 2018.In my nine month AO Research Institute Davos Fellowship in Davos I'm working within a project about CT based symmetry analysis of the pelvic ring in the Biomedical Development program. I'm pleased to work at the AO Research Institute Davos and looking forward to gain new knowledge and get to know interesting people from the AO-network from all over the world.

Amir Kamali

Iran

Shiraz University

Amir is a comparative pathologist from Iran. He completed his DVM program at the Ferdowsi University of Mashhad. Then he started a residency program in comparative pathology in September 2014 at the Shiraz University. He graduated with first-class honors and certified by the Iranian board of comparative pathologist, before beginning clinical work at his private laboratory. During his residency program, he joined to the bone regeneration group at Royan Institute in Iran, and now he is a research fellow in the Musculoskeletal Regeneration Group at AO Research Institute Davos for one year.

Aron Keshishian

Germany

University of Saarland

Aron completed his medical school at the University of Saarland, Germany in 2015. His first year of residency, he completed at Zuger Kantonsspital, Switzerland in the department of general, orthopaedic and trauma surgery, where he discovered his interest in orthopedic & trauma surgery. The two following years he worked as a resident at the Spital Emmental, Swizerland in the department of orthopedic & trauma surgery. Since April 2019 he works as a Medical Research Fellow in musculoskeletal infection group on a project focusing on the impact of analgetic drugs on fracture related infections and antibiotic therapy in fracture related infections.

Moritz Lodde

Germany

University Hospital Münster

Moritz (27 years old) is an AO Trauma medical research fellow in the Biomedical Services Division. He completed medical school in 2017 at the University of Münster, Germany (Westfälische Wilhelms-Universität Münster). During his studies, he wrote his experimental dissertation on the topic of the pathogenesis of endometriosis symptoms and an evaluation of miR-218 as a non-invasive predicative marker. He started his residency at the department of trauma-, hand- and reconstructive surgery at the University Hospital Münster (head: Prof. Dr. Raschke) in 2018. During his clinical career, he is mainly focusing on spine and pelvic trauma surgery and participating in several studies. He is looking forward to his six-month stay at the AO Research Institute in Davos where he will be joining the Biomedical Development/Services and doing research on pelvic trauma and biomedical aspects. Moritz is excited to experience the cooperation among scientists from around the world amongst the AO Foundation.

Jolien Onsea

Belgium

University Hospital Leuven

Jolien studied biomedical sciences at the Catholic University Leuven where she graduated in 2016. Since 2017 she is working as a clinical trial assistant at the department of trauma surgery at the University Hospitals Leuven. Within the department she is responsible for the monitoring of clinical trials and studies in the field of musculoskeletal infection. In 2018 she started a PhD project focusing on 'novel strategies for the prevention and treatment of fracture-related infection'. As a research fellow in the Musculoskeletal Infection group, Jolien will be involved in two in vivo projects regarding fracture-related infection, one focusing on the application of bacteriophages in a prevention and treatment setting, and one on the use of a new antibiofilm coating for fracture fixation implants. She greatly appreciates the opportunity to gain experience in preclinical research and is excited to work together with an interdisciplinary team of international scientists.

Brenna Pugliese

USA

Brenna Pugliese received her Doctorate of Veterinary Medicine and Masters in Comparative Biomedical Sciences from the Cummings School of Veterinary Medicine at Tufts University (North Grafton, MA, USA) in 2018. Brenna's Masters thesis was focused on the development of rehabilitative legwear for tendon and ligament injury in the equine athlete. Her work implemented both force plate and skin marker motion analysis to evaluate joint kinetics/kinematics in exercising horses. Following graduation she completed a one-year internship in equine medicine and surgery at Kendall Road Equine Hospital in Elgin, IL where she acted as a primary emergency veterinarian, and also refined her anesthesia and diagnostic imaging skillset. To build upon both her clinical skills and foundation in orthopaedic research, Brenna is excited to spend one year in Davos as a Veterinary Research Fellow with the Preclinical Services team. Not only does this represent an opportunity to gain experience with a variety of species, but also to work alongside preeminent veterinary scientists. Ultimately she hopes to pursue a career in large animal surgery to combine her passion for research with clinical practice.

Guillermo Sanchez Rosenberg

Guatemala

University Francisco Marroquín/Hospital de las Obras Sociales del Hermano Pedro

Guillermo is a Medical Doctor from Guatemala, Central America and will contribute, as a Medical Research Fellow, to the development of a physiologically relevant fracture model along with the Stem Cell group. Guillermo first became acquainted with AO's principles and mission while completing the Trauma and Orthopaedics rotation in Universidad Francisco Marroquín's School of Medicine. Inspired by AO's pillars of documentation and dissemination, he became involved in international trauma research projects led by AO LatAm, initially as student and subsequently as Faculty. Throughout these participations, he discovered the AO Research Institute. A firm believer of regenerative medicine, he's excited to learn the intricacies of Stem Cell culture and priming in order to advance Musculoskeletal disease treatment.

Jana Schader

Germany

Technical University of Munich

Jana is a 29-year-old orthopaedic trauma surgeon from lake Chiemsee in Bavaria, Germany. She studied medicine at the Technical University of Munich from 2009 – 2016 and discovered her passion for surgery and biomechanics during various fellowships in surgical departments in Switzerland, the U.S., Spain and Argentina. Currently she lives in Switzerland and has just completed the first two years of her residency at the Department for Orthopaedic Trauma (Dr. Rillmann / Dr. Frei / Dr. Perren) at Spital Davos. Jana is going to work as a medical research fellow in the Biomedical Development division of AO Research Institute Davos for 12 months with special interest in Patient Specific Implants. She is looking forward to learning from experts in research, gathering profound knowledge about biomechanics and building up international friendships and future collaborations with the AO Research community. Learn more about Jana Schader here.

Clemens Schopper

Austria

University of Ulm

Clemens - 32 years old, Austrian - is currently employed at the Department for Orthopaedic Trauma (Prof Gebhard) at the University Hospital Ulm as a consultant. He studied Medicine at the Medical University of Vienna from 2005-2012 and started his residency at the KSGR in Chur at the Department for Surgery (Prof Furrer, Dr Sommer) in 2012. He graduated with Dr. med. on the collaboration work with the Biomedical Services divison at AO Research Institute Davos (Prof Gebhard/Gueorguiev-Rüegg) in 2017 (Femoral Neck System in comparison to DHS blade/screw and 3 Cannulated screws). Clemens is strongly interested in skeletal biomechanics and striving for experience, exchange and collaboration. He is a medical research fellow in the Biomedical Services division for his postdoctoral qualification at AO Research Institute Davos for 1 year.

Igors Terjajevs

Latvia

Hospital of Traumatology and Orthopaedics, Riga

Igors Terjajevs was born in Riga, Latvia. He completed his medical studies and surgical training at the Riga Stradins University in Riga. For the last 3 years, he works as a trauma surgeon at the Hospital of traumatology and orthopaedics in Riga. He is specialized in lower extremity trauma, as well as septic complications and has a great interests in lower extremity reconstruction. Already during his medical training he showed an interest in clinical research which was combined with high level of applied knowledge and excellent practical skills. One of his main interests was research on lower extremity topics and musculoskeletal infection. His publications were dedicated to infected femoral nonunion and pelvic ring disruptions. He has contributed also to AOTrauma North America case library (case 985). Igors started his ARI Research Fellowship with musculoskeletal infection group in September and appreciates the opportunity to gain research skills and join AO scientists to investigate the infection in field of trauma and orthopedic surgery.

Ferdinand Weisemann

Germany

BG Unfallklinik Murnau

Ferdinand got his medical degree from the Medical University of Innsbruck in 2017 and afterwards began his residency in orthopedics and traumasurgery in the BG Unfallklinik Murnau. He is a medical research fellow in the Musculoskeletal Infection group focusing on diagnosis of septic pseudarthrosis and fracture related infections and its surgical treatments. Besides that, he is eager to get insights on the wide field of fundamental research undertaken at the ARI to get to know the latest treatment approaches and their clinical use.

Charlotte Wittmann

Germany

Tierärztliche Hochschule Hannover

Charlotte studied Veterinary Medicine in Hanover and Zurich. She graduated with honors in 2017. After working in Canada in a small animal clinic she will now join the Preclinical Facility. She enjoys the combination of performing contemporary research projects with newest technologies. As a Research Fellow Charlotte will be involved in conducting and managing animal studies. She hopes to obtain her doctoral degree at the Facility for Preclinical Services as well.

Tim Buchholz

Germany

University of Veterinary Medicine, Germany

Tim Buchholz, Research Fellow, Preclinical Service, AO Research Institute Davos. I am from Eastfrisia in the north of Germany. I finished my studies in veterinary medicine in March 2017 at the Tierärztliche Hochschule Hannover. After my graduation I completed a one year Small Animal Internship at the Tierärztliche Ueberweisungszentrum near Basel. As a Research Fellow of the Preclinical Services I will participate in several animal projects. In this Fellowship I also want to write my dissertation to earn a doctorate.

Yan Chen

China

The First Affiliated Hospital of Sun Yat-sen University, China

Yan Chen, PhD Student, he successively finished his Bachelor, Master of surgery and the orthopedic resident training at Jinan University from 2008-2016. In 2017 he worked as a research assistant in Provincial Key Laboratory of Orthopedics and Traumatology in Sun Yet-Sen University, and is interested in interdisciplinary research on orthopedics. He is now a PhD student from the Department of Spine Surgery, the First Affiliated Hospital of Sun Yat-sen University. It's an honor for Yan to be a research fellow at the AO Research Institute Davos Musculoskeletal Infection Program for 6 months. He will focus on the combination of antibiotic and osteogenic TCM molecules on biofilm eradication. He's interested in different programs related to orthopedic infection and regenerative medicine as well.

Jie Du

China

Shenzhen University, China

Jie Du obtained his master degree on Biology from Shenzhen University, China. He is a research fellow at AO Research Institute Davos, working on the European ITN TargetCare project. His work focuses on the establishment of an intervertebral disc organ culture model, which simulates the inflammatory microenvironment during degenerative disc disease.

Igor Escalante

Venezuela

Hospital Universitario de Caracas, Caracas, Venezuela

Igor is a Venezuelan Trauma Surgeon who studied at the Universidad Central de Venezuela in Caracas. Involved with AO Philosophy from very early in his residency. In 2001 he was an AO Trauma Fellow at University of Alabama Medical Center, in Birmingham with Professors Jorge Alonso, James Stannard and David Volgas. In 2015 Joined the Visit the experts program offered by AO Trauma, and trained with Professor Dean G. Lorich.at the New York Presbyterian Hospital. Full time Professor at Universidad Central de Venezuela. In AO Trauma Latin America, he is an International Faculty and he has achieved Gold Status in AO Trauma. Elected to chair the AO Trauma Venezuelan Chapter for two consecutive periods, is the incumbent chair of the Fractures committee at the Venezuelan Orthopedic Society (SVCOT) and the former chair of AOAA Venezuela. Given the chance of an early Sabbatical by his University, Igor is very happy to join the Biomedical Service program. He will be with the team of Dr. Boyko Gueorguiev-Rüegg. " Looking forward to learn form this amazing group of researchers and try to bring my best as a surgeon with a practical point of view".

James Fletcher

UK

University of Bath, Bristol

James is an orthopaedic surgeon from Bristol, UK. He graduated from Imperial College School of Medicine, London in 2009 and following his initial surgical training, he commenced orthopaedic training in Bristol, UK. During this time, he read a Masters in Orthopaedic Engineering at Cardiff University, receiving a Distinction. James has taken time away from clinical practice to focus on research, including currently being a Biomechanics PhD candidate at the University of Bath. He is joining us as a research fellow, working in the Biomedical Services Division under the supervision of Prof. Boyko Gueorguiev-Rüegg. James is honoured to be part of the AO Research Institute Davos and is excited to be collaborating on a project investigating methods for optimising screw fixation; 'We aim to develop techniques for personalising screw tightness for any encountered situation.'

Junxuan Ma

China

Hospital of Sun Yat-sen University

Junxuan is a two-year research fellow in AO Research Institute Davos's Musculoskeletal Regeneration Program. He is focusing on NeuroDisc project which aims at building an organ model of innervated intervertebral disc to simulate discogenic pain. As a medical student graduated from Hebei Medical University in 2013, Junxuan kept on studying spine surgery and finished his PhD degree in Peking University. In 2017 he worked as a research assistant of Sun Yet-Sen University and is interested in solving clinical problems using interdisciplinary research. The purpose of the fellow is to join the excellent international team and challenge ambitious scientific goals.

Alexander Milstrey

Germany

University Hospital Münster, Germany

Alexander (27 years old) started Medial Research Fellow in the AO Research Institute Davos in July 2018. He finished his medical school in 2016 and afterwards started his residency at the Department of Trauma-, Hand and Reconstructive Surgery at the University Hospital Munster. During his studies, he did his dissertation focussing on the dose-dependency of Parathyroid Hormone on fracture healing in a murine model. During his clinical career, he focused on ankle & foot surgery and participated in several studies. He is looking forward to his 6 month stay in Davos. Here, he is joining the musculoskeletal infection group and is evaluating the effect of high-energy extracorporal shockwave on implant-related infections both in-vivo and in-vitro.

Verena Neumann

Germany

University Hospital Jena

Verena (26 years old) finished medical school in December 2017 at the Friedrich-Schiller-University of Jena. She will be a medical research fellow in the Biomedical Service Program for 6 months to work on her doctoral thesis. She appreciates the opportunity to gain experience and knowledge in research work in the field of osteosynthesis and is looking forward to being part of an interdisciplinary group of scientists from all over the world. Afterwards she will start her Residency in Traumatology and Orthopedics in Thuringia.

Vasiliki Panagiotopoulou

Greece

University College London

Dr Vasiliki Panagiotopoulou is a postdoctoral orthopaedic engineer with studies on modelling complex dynamic systems in medical and biological projects. After obtaining her PhD in 2015 from the University of Patras, Greece, she was employed at the Royal National Orthopaedic Hospital (RNOH), where she developed a programme on retrieved spine components in collaboration with surgeon from 10 major UK hospitals, engineers and scientists from University College London (UCL).She was then appointed as an Educational Hip Fellow and an honorary lecturer at UCL, coordinating clinical research and modules of clinical orthopaedics for undergraduate and postgraduate students. She is now appointed as an AO Research Institute Davos Research Fellow at the biomedical service programme under the supervision of Professor Boyko Gueorguiev-Rüegg, looking forward to collaborating in biomechanical and clinical projects.

Yanev Parvan

Bulgaria

University hospital "N.I.Pirogov"

I am 27 year old. I finished medical school of Sofia in 2016. In march 2017 I start my residency in orthopaedics and traumatology department at the University hospital ''N.I.Pirogov''. I am interested in fracture biomechanics and science researches. As a fellow of AO research institute I look forward to be part of a big worldwide research team be make new friends and have a great time in Davos.

Yavor Pukalski

Bulgaria

University hospital "N.I.Pirogov"

After finishing medical school in 2011, Yavor started his residency in the Paediatric orthopaedics and trauma department at the University Multiprofile Hospital for Active Treatment and Emergency Medicine "N. I. Pirogov". In 2015 he became an assistant professor and began work on his PhD on the topic of "Diagnostics and treatment of the Monteggia fracture-dislocation in children". He has participated in multiple national and international congresses and has always had a pronounced interest in preclinical and clinical research. Being fascinated by the innerworkings of the AO and AO Research Institute Davos, to get the opportunity to be part of the AO Research team is a great honour and responsibility for him and he is looking forward to fulfilling and surpassing his set goals, as well as making many new friends and wonderful memories. "

Feras Qawasmi

USA

Hadassah Medical Center Jerusalem

32-year-old, was born in Los Angeles, USA, from a Palestinian family and living in Israel, studied medicine at JUST "Jordanian University of Science and Technology" in Irbid Jordan, finished his MD degree in the year 2009, during these years he established "JMSA" Jordanian Medical Students association and led this association to be a full member in IFMA "international federation of medical student's association" Subsequently he started orthopedic residency at Hadassah Medical Center in Jerusalem and Finished his residency January 2018. During his residency he showed interest in clinical research and was active in this field. During his residency visited the AO Research Institute Davos in 2015 during an advanced AO course in Davos in addition that he Realized that he wanted to learn more about basic science and particularly to better understand the potential of Regenerative Medicine, this led him to apply for a one-year fellowship, and he was granted this fellowship to work in the Musculoskeletal regeneration program mainly focusing on the differentiation of Mesenchymal Stem Cells. In addition, as a medical fellow he will be part of other programs such as infectious, biomedical and biomechanical programs.

Juan Diego Silva

Colombia

University de los Andes, Bogotá, Colombia

Juan Silva is a mechanical engineer from the University de Los Andes in Bogotá, Colombia. He is working on his M.Sc. Degree in which he studies fractures of the distal radius on elderly patients by developing multiscale finite element models. He joined the biomedical development group for a research fellowship under the supervision of Boyko Gueorguiev where he will be doing computational investigation of diverse fixation techniques for osteoporotic bone fractures. He's honored to have the opportunity to work alongside people from all around the world who can give different perspectives and insights regarding his research topics. Once his master's program is completed, he will like to continue doing research on bone biomechanics by doing a Ph.D. or joining a research institute relevant to the field.

Valentina Stenger

Germany

University of Veterinary Medicine Hannover

In March 2017 I finished my studies in veterinary medicine. I started my studies in Budapest for one year and continued at Tierärztliche Hochschule Hannover where I graduated. After some initial clinical experience at a small animal clinic, I will now join the Preclinical Services Team to gain some deeper insight into basic and translational science. As a Research Fellow of the Preclinical Services I will participate in several animal projects. Furthermore, I would like to write my dissertation on one of these projects as well.

Lisa Wenzel

Germany

Trauma Center Murnau

Lisa Wenzel is an AO Trauma medical research fellow in the Biomedical Services division. She finished medical school in 2015 at the Martin-Luther-University Halle-Wittenberg and started her residency in Orthopedics and Traumatology at the Trauma Center Murnau under the direction of Prof. Dr. Bühren. 2016 she defended her experimental doctoral thesis at the Ludwig-Maximilians-University Munich about the detection of bacterial nucleic acids in exhaled breath condensate using the example of Pseudomonas aeruginosa in patients with Cystic fibrosis. Her current research activities and interests are focused on polytrauma and pelvic injuries. Lisa is honored to be part of the Biomedical Services team and to have the chance to deepen her knowledge about pelvic traumas with focus on biomedical aspects. She is excited to spend the next months at the AO Foundation in Davos experiencing the cooperation among scientists from around the world.

Yichi Xu

China

Chinese P.L.A. General Hospital

Yichi Xu (27 years old) is a joint PhD. student. He finished his medical school in 2013 at Xiamen University, and get the Master of Surgery with major in orthopedics in 2016 at Chinese P.L.A. General Hospital, under the direction of Academician Shibi Lu. During the postgraduate study, he joined several national and military programs, focused on biological materials, cartilage tissue engineering, orthopedic imaging and biomechanics. He is familiar with medical imageology and animal experiment in vivo, cell culture techniques, biochemistry and molecular biology. Now, he will work as a fellow, provided by China Scholarship Council (CSC) and Sino Swiss Science and Technology Cooperation (SSSTC) project. This project is about the biofabrication of cartilage particulate microtissues laden hyaluronan tissue engineered constructs. He is looking forward to gaining experience in his research field, expand his international vision, touch the academic front, and spending an exciting and interesting year at AO Research Institute. He highly appreciates the opportunity to work with the multidisciplinary team of renowned scientists here at the AO Research Institute. He hopes to build a communication bridge as this to strengthen the cooperative relationship.

Marc-Daniel Ahrend

Germany

BG Unfallklinik, Tübingen

Marc-Daniel (27-years-old) finished medical school in 2016 at the University of Tübingen. During this time, he further studied Sport Sciences and worked as a research assistant at the BG Unfallklinik Tübingen. He will defend his Doctorate in the first quarter of 2017. His particular interests lie in the development and evaluation of new treatment techniques in traumatology. Therefore, Marc-Daniel is looking forward to his one year participation in the Biomedical Development Program. He is looking forward to gaining experience in 3D reconstruction and in biomechanical studies. He highly appreciates the opportunity to work with the multidisciplinary team of renowned scientists here at the AO Research Institute.

Sonja Häckel

Germany

Charité - University Medicine Berlin

Sonja (33-year-old) finished medical school in 2015 at the Charité - University Medicine Berlin. Before medical school, she got a degree as a medical technical laboratory assistant. During medical school, she worked on her doctoral thesis in the Charité Institute of Biochemistry and will defend her Doctorate in 2018. Sonja started her residency in Orthopedics and Traumatology at Charité Campus Benjamin Franklin under the direction of Prof. Dr. Ertel in 2015. After one year she moved to Switzerland and worked in the Department of Orthopaedic Surgery in Biel (under the direction of PD Dr. Buechler). During her residency, she developed a particular interest in spine surgery. Due to her interest spine surgery and her huge experience in the lab she decided to do a research fellowship for one year at the AO research center Davos. She will work as a fellow, provided by the Marie Curie foundation, in a European project. This project (TargetCaRe https://www.targetcare.eu/) is about the development of nanocarriers. During her fellowship, Sonja will examine and test this nanocarriers in vitro and in vivo in the intervertebral disc.

Andreas Naros

Germany

University Hospital, Tübingen

Andreas Naros (30-years-old) is a cranio-maxillofacial surgeon from University Hospital Tuebingen. He finished his medical school in the year 2013 and subsequently dentistry in the year 2015 both at the University of Tuebingen, Germany. Andreas is alumni in "The German National Merit Foundation". In 2014 he completed his medical dissertation (Dr. med.) at Hertie-Institute for clinical brain research entitled "Neuronal expression of ClC2 Cl--channels". At the moment he finishes his second dissertation (Dr. med. dent.) about "Paired phase-locked tAC stimulation (PACS)" in Dpt. of Functional Neurosurgery, University Hospital Tuebingen. As member in Martin Stoddart's research group Andreas aims to learn and participate in all aspects of professional basic research and really appreciates the opportunity to collaborate with highly renowned scientists in Davos.

Alejandro Vallejo-Diaz

Colombia

Universidad Pontificia Bolivariana

I'm an orthopedic surgeon who base my practice on the treatment of complex traumatic injuries and complications. I've already been working with bone infections, bone defects, bone healing disorders and post-traumatic deformities for 5 years. I'm interested in deepening in the study of bacterial interaction with bone and biomaterials, and the best way to diagnose and treat such infections as well as the implementation of new technologies to prevent them in high-risk environments.

Kalan Violin

Brazil

Energy and Nuclear Research Institute - IPEN

Kalan studied veterinary medicine at the University of São Paulo, and continued there with his Master's in Experimental and Comparative Pathology. During that time, while studying neuropathology his interests in biomaterials started and, as a result, he started his collaboration with the Biomaterials Research Group of the Energy and Nuclear Research Institute. Kalan's collaboration at the Energy and Nuclear Research Institue continued to evolve such that he became a Ph.D. graduate and a Post-Doc afterwards, developing and evaluating biomaterials implants, both ceramic and metallic. During his Ph.D., Kalan visited the AO Research Institue for some training and processing of samples with bone and implants, which eventually led to the opportunity of becoming a Research Fellow and part of the AO.

Christian von Deimling

Switzerland

University of Bern

Christian is 28 years old. He studied medicine at the University of Bern where he graduated in 2015. After some initial clinical experience he we will now join the Preclinical Facilities/Musculoskeletal Infection program to gain some deeper insight into basic and translational science. He is looking forward to spend an exciting and interesting year at the AO Research Institute and hopes that he will be able to use the experience he gained here in his future career as an orthopedic surgeon.

Willemijn Boot

The Netherland

University Medical Centre Utrecht

After finishing her studies in biomedical sciences, Willemijn started her PhD at the orthopedic department at the University Medical Centre Utrecht, with the topic `prosthetic joint infections`. She is almost finished and hopes to defend her thesis in 2016. Willemijn starts as a research fellow in the Musculoskeletal Infection group and is exited to gain more experience in animal studies and implant-related infections. Furthermore she likes to meet people, make new friends, and enjoy beautiful Davos!

Leonard Grünwald

Germany

University of Tübingen

Leonard is 29 years old and studied medicine at University of Tübingen, where he earned his medical as well as his doctor's degree in 2015. Afterwards he started to work as a trauma resident at the Department of Trauma and Reconstructive Surgery at BG Trauma Hospital Tübingen, University of Tübingen. Leonard already got involved in surgical and orthopedic research during his academic studies and continued this work after his degree at BG Trauma Hospital Tübingen. In 2016 Leonard is a medical research fellow in the Biomedical Services divison at AO Research Institute Davos for one year. He appreciates the opportunity to focus on orthopedic trauma research. Especially in the cooperation of an interdisciplinary team to do research and combine practical clinical issues with basic research.

Ming-Hsien Hu

Taiwan

Taipei Medical University

Ming Hsien was born in Kaohsiung, Taiwan and graduated from Taipei Medical University in 2004. From 2004-2010 he worked as an orthopedic resident in Taipei Veterans General Hospital. Since 2010 Ming Hsien became a spine surgeon at Show Chwan Memorial Hospital. He also started PhD at Department of BioMedical Engineering, National Cheng Kung University. In 2016 Ming Hsien joined AO Research Institute Davos's Musculoskeletal Regeneration Program for a period of six months, and is a member of Dr. Sibylle Grad's group which is mainly focusing on disc regeneration. He hopes he can gain experience in treating degenerated intervertebral disc. He really appreciates this opportunity to meet new friends from all over the world in Switzerland and visit this beautiful country.

Eduardo Moran

Venezuela

Universidad del Zulia , Maracaibo, Venezuela

Orthopaedics surgeon graduated in Maracaibo, Venezuela, since then I made two fellowship in hight energy trauma and reconstruction surgery as well in Barcelona Spain, I always got big interested in alignment and trauma surgery and the best way of treatments, now this particular chance in the ao foundation is going to give me a great opportunity to be part of a great team of researchers and learn more, that is what I'm looking for, be in touch with I hight level of scientists as well.

Jan Puetzler

Germany

University of Heidelberg

Jan is an AO Trauma medical research fellow from University Hospital Münster (Department of Trauma- Hand- and Reconstructive Surgery). He studied medicine and health economics at the University of Heidelberg and graduated in 2014 and 2015. He is interested in implant associated infection and prolonged fracture healing in trauma patients, thus he is looking forward to spend the next 7 months working in the Musculoskeletal Infection Group of the AO Foundation. He appreciates the opportunity to gain experience in preclinical research and work together with an interdisciplinary team of international scientists.

Rothweiler René

Germany

University of Freiburg, Germany

René Marcel Rothweiler was born in Donaueschingen, Germany. After finishing medical school in Freiburg in Breisgau, Germany, in the year 2012, he continued his academic studies in dentistry from 2012 to 2015. In 2012 he completed his first dissertation in medicine at the Dept. of Cardiology where he had investigated the effect of different stations on BMPER, a recently new identified BMP-modulator. In 2016 René finished his second dissertation in dentistry at the Dept. of Craniomaxillofacial Surgery where he had examined the influence on the outcome of severely injured people operated on their facial injuries. Before doing his specialization in Craniomaxillofacial Surgery René has joined AO Research Institute Davos's Musculoskeletal Regeneration Program in January 2016 for a period of one year. He is a member of Martin Stoddart's research group which is mainly focusing on the differentiation of Mesenchymal Stem Cells. In his year in Davos, he is looking forward to gaining new experience and knowledge especially in different new molecular biological methods as well as maybe in 3D-printing, which has always been a great interest to him. René is also looking forward to meeting many scientists from all over the world.

Valentina Riehl

Germany

Ludwig-Maximilian-University Munich

Valentina finished her studies in veterinary medicine in March 2016. In the last five and a half years she was studying at the Ludwig-Maximilian-University in Munich. During her studies she already spent two months at the AO Research Institute for a veterinarian externship in 2015. In those weeks she gained her first experiences and got a deeper insight in the daily work in Preclinical Research. Now she is part of the Preclinical Services Team by doing a one-year Research Fellowship participating in several animal projects. Furthermore she would like to write her dissertation on one of these projects as well.

Nina Schmitz

Germany

University of Mainz

Nina studied medicine at the University of Mainz, Germany. She earned her medical degree 2012 in Mainz and started her clinical training at the Department of Trauma, Hand and Reconstructive Surgery of the University Hospital Rostock. 2014 she continued her clinical training at the Department of Trauma, Hand and Reconstructive Surgery of the University Hospital Münster. She did her dissertation during her studies at the institute of biochemistry in neuroscience at the University of Mainz on the AAV-mediated overexpression of a protein of the endocannabinoid-system. Nina is a medical research fellow in the Biomedical Services Program at the AO Research Institute for 6 months.

Aikaterini Stylianaki

Greece

Centre Hospitalier de Luxembourg

I am a resident in trauma and Orthopedic surgery. During my residency programme I realized my great interest for musculoskeletal infections and I applied for a fellowship in the AO in this field of research. The AO is one of the leading research Foundations in our domain and I feel very happy to have the chance to work with very distinguished scientists.

Dimitar Todorov

Bulgaria

Sofia Medical University

After finishing medical school of Plovdiv in 2012, dr. Todorov started working as a resident in the orthopaedics and traumatology department at the University hospital "N.I.Pirogov" in Sofia. In 2015 he became an assistant and started working on a PHD on analysis of the results after fixation of the distal femur fractures with angle stable plates. In 2016 earned a master degree in healthcare management at the Sofia Medical University. He is interested at gaining experience in preclinical and clinical trauma research. As an AO Research Institute fellow he is looking forward to be a part of a big worldwide AO research team, to make many new friends and happy memories in beautiful Switzerland.

Sebastian Wangler

Switzerland

Medical School Bern

Sebastian graduated from medical school Bern in 2014. In the past year he acquired some initial experience as an intern in orthopedic surgery. Realizing that he wanted to learn more about basic science and particularly to better understand the potential of Regenerative Medicine he decided to suspend his clinical education. Therefore, he will join the Musculoskeletal Regeneration Program / Stem Cells Group. He is looking forward to being part of an interdisciplinary and high-level team of scientists from all over the world. The insights gained this year will provide an excellent basis for his future carrier as an orthopedic surgeon.

Zhiyu Zhou

China

Sun Yat-sen University, Shenzhen, China Zhiyu Zhou is an Associate Professor working at the 7th Affiliated Hospital, Sun Yat-sen University, Shenzhen, China. He received a SSSTC Exchange Grant, and stayed as a research fellow at AO Research Institute Davos from 21.03.2016 to 20.03.2018. During this time, he worked on the effect of chemoattractant for intervertebral disc regeneration, and long non-coding RNAs as biomarkers for degenerative disc disease.

Yves Acklin

Switzerland

University of Basel

Yves worked several years as a consultant trauma surgeon in Basel and Chur. He achieved the Swiss board certification in general surgery and orthopaedic surgery as well as EBSQ trauma surgery. After completion of a sports orthopaedic and arthroscopy fellowship at the University of Alberta, Canada, he joined the AO Research Institute Davos Research Fellowship program. In Davos, the AO Research Institute Davos offers an in-depth opportunity to biomechanical research. In his 7-months fellowship, he focuses on fracture treatment. The first project is to develop alternative concepts for proximal humerus fracture fixation with the help of FE models and mechanical testing. In his second project, he investigates advanced methods for anterior as well as posterior pelvic ring fixations.

Charlotte Arand

Germany

University of Mainz I am 27 years old. In 2014 I finished my studies of medicine with the internship at the University of Mainz in Germany. In July 2014 I started my residency at the Centre for Orthopedics and Trauma Surgery at the University's Hospital in Mainz. During my studies a started scientific working in the biomechanical laboratory and have just finished my doctor thesis. Now I'm working on the 3DPelMorph project in the Biomechanics Service program and looking forward to gain a lot of new experiences, get to now a lot of interesting people and hopefully produce some interesting results that may be useful for the treatment of injuries and degerative changements concerning the pelvis.

André Arruda

Brazil

Pontifical Catholic University of Paraná

Since he started his graduation course, he is involved in research in basic science, intervertebral disc degeneration and spinal cord injury, with Spine surgery team. In his year in AO Research Institute, he is collaborating in the Musculoskeletal Regeneration Program / Stem Cells Group and willing to learn more about basic science, understanding better the potential of Regenerative Medicine and it's clinical future application to patients in day-by-day clinical work. In Davos, he is looking for be in touch with an interdisciplinary and high level group of scientists, living in a different manner and trying to learn winter sports.

Nicolò Cosmelli

Italy

Università degli Studi di Milano

Nicolò is in his sixth year of medical studies. In the last year he has been an intern in the Dept. of Trauma Surgery, Humanitas Research Hospital of Milan. He has taken time off from Medical School for a 6 months AO Research Fellowship with the Preclinical Services Program and in the Musculoskeletal Infection Group to work on his final Thesis: Novel approaches to combat biofilm infections. Nicolò is willing to gain research skills, to work in an interdisciplinary group of scientists and to be in Davos as he loves the outdoor lifestyle, whether it is skiing in winter or biking in the summer.

Koen Dullaert

The Netherlands

Maastricht University

Koen is 26 years old and studied medicine at Maastricht University, the Netherlands, where he earned his medical degree in 2013. Since 2013 he has been working as a resident not-in-training at the Department of General, Vascular and Trauma Surgery in St. Elisabeth Hospital Tilburg, the Netherlands. Koen will be completing a yearlong AO Trauma medical research fellowship in the Biomedical Services Program at the AO Research Institute Davos. Having performed prior research in the functional outcomes of scaphoid fractures, he has special interest in Biomechanics. He greatly appreciates the opportunity to gain experience in Orthopedic Trauma research and will use it as a solid base for future clinical work.

Linda Freitag

Germany

University of Veterinary Medicine Hannover

Linda is the new research fellow in the Preclinical Services Program and will stay for one year. She is 24 years old and graduated in March 2015 at the University of Veterinary Medicine Hannover. In 2013, she already spent two months at AO for a veterinarian externship. Linda wants to gain further insight into preclinical research and project management. She has got a strong interest in anesthesia as well as orthopedic surgeries and looks forward to an exciting year with her team!

Dominic Gehweiler

Germany

Westfälische Wilhelms-Universität Münster

Dominic is a medical research fellow at the AO Research Institute since January 2015 and he is glad to be able to collaborate for one year in the Biomedical Services Program. In 2012 he finished his doctorate at the Westfälische Wilhelms-Universität Münster on a biomechanical study of the spine and started working as resident at the Department of Trauma-, Hand- and Reconstructive Surgery of the University Hospital of Münster. In his year in Davos, he is looking forward to gain new experiences and knowledge and to meet many scientists from around the world.

Dominik Jenni

Switzerland

Swiss Federal Institute of Technology

Dominik Jenni grew up in Wetzikon, near Zurich. He is studying Human Movement Sciences at the ETH (Swiss Federal Institute of Technology) and is currently doing his Master's degree with the major in biomechanics. Dominik is looking forward to do an internship and his Master thesis in the Biomedical Services Program here at the AO Research Institute Davos. He will get the opportunity to work on projects which mainly focus on the finite element analysis of medical implants. Besides this, Dominik enjoys staying here in Davos where he can pursue his hobbies like skiing or hiking.

Stoyan Petkov

Bulgaria

Charité - Universitätsmedizin Berlin

Stoyan studied medicine at Charité - Universitätsmedizin Berlin, where he earned his medical degree in 2011. Since 2011 he has been working as a surgeon- and trauma- resident at Spital Emmental in Switzerland. He completed his doctoral thesis on Novel Clostridium perfringens enterotoxin suicide gene therapy for selective treatment of claudin-3- and -4-overexpressing tumors in 2012 in Berlin. Stoyan is a medical research fellow in the Musculoskeletal Infection Group.

Manuel Schneider

Germany

University of Munich Manuel Schneider - University of Munich.

Manuel is 25 years old and a Medical Engineering student. In 2013 he obtained his Bachelor degree at the University of Applied Sciences in Schwenningen, Germany. Thereby his thesis concerned the development of a titanium CMF screw implant. Since 2014 he participates in the master course at the University of Stuttgart in Germany with specialization on Biomedical Material- and Process Engineering as well as Medical Device Technology. At the AO Research Institute Davos he is working on his master thesis as a non-medical fellow in the Biomedical Services for 9 months. In so doing he improves his knowledge about medical implants as well as he can take the opportunity to get in touch with the expertise in the field of surgical and orthopedic issues at the AO Research Institute Davos. Furthermore he is looking forward to meet people from around the world and enjoys living in Davos.

Theresia Sommerer

Germany

University of Ulm

Theresia studied medicine at University of Ulm where she earned her medical degree in 2011. Since 2011 she has been working as a trauma resident at the Department of Trauma-, Hand-, and Reconstructive Surgery of the University Hospital of Ulm, and completed her doctoral thesis on Apoptosis and Inflammation during Acute respiratory distress syndrome (ARDS) in a cell-culture model in 2014. Theresia is a medical research fellow in the Biomedical Services division at AO Research Institute Davos for 6 months.

Ying Zhang

China

Shanghai Changzheng Hospital China

Ying worked as a spine surgeon in Shanghai Changzheng Hospital, Shanghai, China. She is going to stay in AO Research Institute Davos for 6 months working in the Discform project. In China, there is a key laboratory in her department. She hopes to gain research experience both in performing a specific project and in managing a laboratory. She also wants to build a close connection between AO Research Institute Davos and her laboratory and look for potential cooperation between two laboratories.

Julian Fischer

Germany

Trauma Center Murnau Julian is an AO Trauma medical research fellow within the Musculoskeletal Infection Focus Area. He previously studied at the University of Leipzig and later completed his doctoral thesis on Sentinel lymph node detection in Mammary-carcinoma patients at the Institute for Nuclear Medicine at the University of Bonn. Since 2010 he has been working as a resident in trauma and orthopedic surgery at the Trauma Center Murnau, Germany where he is also part of the ongoing collaboration between the AO Research Institute Davos and the Trauma Center Murnau. Julian is grateful and happy to have the chance to be part of the Musculoskeletal Infection Focus Area and to have the opportunity to gain further experience in research work. He is also proud to join the amazing interactions among scientists from all around the world.

Maren Fischer

Germany

Maren studied medicine at Westfaelische Wilhelms University Muenster, where she earned her medical degree in 2010 and where she also completed her doctoral thesis. Since 2011 she has been working as a trauma and orthopedic resident at the Department of Trauma-, Hand- and Reconstructive Surgery of the University Hospital of Muenster. In January 2014 she joined the AO Research Institute as a Research fellow and is very happy to be part of the Biomedical Services Program.

Guilherme Seva Gomes

Brazil

Guilherme Seva Gomes is 28 years old and comes from Brazil. He performed his medical education at University of São Paulo and graduated in 2009. He finished the General Trauma and Orthopedic Surgery Residency program in January 2014 and has been working as a Trauma Surgeon in public health care in Brazil since then. Guilherme had the opportunity to visit AO Research Institute Davos in 2012 and was very impressed about the work environment, especially the teamwork, the resources and the multicultural staff. Guilherme is really pleased to have had his fellowship application accepted and is looking forward to make a very important contribution to the Biomedical Service Program and to AO. When the fellowship is over he will start his Residency in Hand and Microsurgery, in Brazil.

Christian Günther

Germany

Christian Günther passed his veterinary state examination at the University of Veterinary Medicine Hannover in March 2014. In 2012 he completed a veterinarian externship in the Preclinical Services Program within AO Research Institute Davos. For the last 4 years he has worked as a student assistent in the night and emergency service at the clinic for small animals of the University of Hannover. Christian is very glad to return to AO Research Institute Davos and the Preclinical Services team. The Fellowship is an excellent opportunity to gain further experiences in orthopedic research and in medical treatment of a variety of species in a distinguished institute.

Jennifer Hagen

USA

Jennifer completed her orthopedic residency at the University of Washington and her orthopedic trauma fellowship at Shock Trauma in Baltimore, Maryland. She will be a medical research fellow in the Biomedical Services division at AO Research Institute Davos for 6 months and then will begin work as an assistant professor of orthopedic trauma at the University of Florida, Gainesville in the spring.

Gernot Lang

Germany

Gernot Lang is 25 years old and will work for one year as an AO Research Institute Davos medical research fellow in the Musculoskeletal Regeneration Group. He grew up in Essen, Germany and studied at the Ruhr-University-Bochum. Attending a part of the internship at the Department for Orthopedic Surgery at the Inselspital in Bern he became interested in disc regeneration and now he is very happy and grateful to have the chance of joining the AO Research Institute team in Davos to gain experience in musculoskeletal exploratory research.

Willem-Jan Metsemakers

The Netherlands

Willem is a Trauma surgeon working at the University Hospital Leuven. He studied medicine at the Catholic University of Leuven (Belgium) and recently started his thesis at the Department of Trauma Surgery of the University Hospital Leuven. The title of the thesis is: Long bone fractures in polytraumatised patients: risk analysis of musculoskeletal complications and strategies to prevent them. Willem is especially interested in infection and prolonged fracture healing in Trauma patients, hence he is excited to spend the next 6 months working in the Musculoskeletal Infection Group of the AO foundation gaining experience in innovative Trauma research. He appreciates the opportunity to gain research skills and work in an interdisciplinary group of scientists.

Johanna Nilsson

Sweden

Johanna comes from Sweden. She graduated from the University of Gothenburg in 2011 with a degree in Doctor of Dental Surgery. After graduation she worked as a dentist in a public clinic. Currently she is a PhD student at Uppsala University Hospital in the Department of Surgical Sciences, Oral and Maxillofacial surgery. She is especially interested in virtual imaging for surgical planning and evaluation in CMF. Johanna is honored to be a member of Human Morphology Services where she will focus on the project Virtual bite registration. She is excited to spend the next five months working as a research fellow at the AO Foundation and is looking forward to gaining knowledge and experience in research work while also enjoying the winter in Davos.

Eleftheria Samara

Greece

Eleftheria Samara is a greek medical research fellow in the Musculoskeletal Infection Group. The last 2 years, after having finished Medical School in the University of Thessaly in Greece, she has worked as a resident in Trauma and Orthopaedics in Switzerland. She is excited to spend next 10 months gaining experience in research work in the field of implant associated infections. She appreciates the varied cultural and interdisciplinary experience while working in the AO Center and is looking forward to establishing long-lasting collaborators, friends and mentors for her career.

Jan Voss

Germany

Jan Voss grew up in Berlin, Germany where he finished his studies in medicine and defended his experimental doctoral thesis at the department for neurology about the influence of dendritic cells on the disease progression in an animal model of multiple sclerosis in the year 2012. In his second year of residency at the Department of Oral and Maxillofacial Surgery at the Charité - Universitätsmedizin Berlin he applied for a CMF medical research fellowship at the AO and joined the Musculoskeletal Regeneration Program at the AO Research Institute Davos in the beginning of February 2014. Jan is very grateful to join his team and to have the opportunity to gain experience in the field of tissue engineering research. While being at the AO Research Institute Davos he will be focusing on bone tissue regeneration by modifying human stem cell differentiation.

Gaston Camino Willhuber

Argentina

Italian Hospital of Buenos Aires, Argentina

Gaston Camino Willhuber is an Argentinian resident of Ortophaedic and Traumatology department of the Italian Hospital of Buenos Aires. After finishing his studies at National University of Cordoba, Argentina, he went to Buenos Aires and he is currently in the third year of the five year residency program. Gaston came to AO foundation to be part of the Biomedical Service during his 6 month period as AO trauma Fellow research. He is interested in different projects related to percutaneous techniques and augmentation in pelvis and hip. Since the beginning of his studies Gaston has been interested in research activities, experimental designs and clinical research. Gaston is very happy to work in the AO foundation and to have the opportunity to learn about research, education, language and social life in Davos.

Xu Chen

China

Xu Chen is a Chinese medical Ph.D. of the Trauma and Spine Department of the Shengjing Hospital affiliated China Medical University. For the last 3 years he has been working as a resident in orthopaedics, taking part in the surgeries of complicated fractures. He is a research fellow at the AO Research Institute Davos Musculoskeletal Regeneration Program for 6 months. Xu is honoured to be a member of musculoskeletal regeneration group where he will focus on the nucleus pulposus and/or annulus fibrosus regeneration. He is interested in different programs related to tissue engineering and mechanics research.

Christoph Erichsen

Germany

Trauma Center Murnau, Germany

Christoph Erichsen is an AO Trauma medical research fellow in the Musculoskeletal Infection Group, who grew up in Friedrichshafen, Germany. He studied at the Paracelsus Private Medical University in Salzburg, Austria and completed his doctoral thesis in the Department of Surgery at Yale University, USA. For the last 3 years Christoph has been working as a resident in orthopedic surgery at the Trauma Center Murnau, Germany. Together with his colleague and former research fellow Mario Morgenstern he has been part of the ongoing collaboration between AO Research Institute Davos and the Trauma Center Murnau over the last year. Christoph is very grateful to join the musculoskeletal infection team and to have the opportunity to gain experience in research work in the field of implant associated infections.

Marc Anton Füssinger

Germany

Department of Craniomaxillofacial Surgery, University of Freiburg

Marc Anton Füssinger comes from Langenargen, Germany. He studied at the Medical University of Innsbruck, Austria and finished with his diploma thesis in March 2011. To become a maxillofacial-surgeon he continued with dentistry in April 2011 in Freiburg, Germany. At the CMF-department, Freiburg, he is a member of the musculoskeletal regeneration group of Sebastian Sauerbier and Fabian Duttenhoefer. Marc Anton joined AO Research Institute Davos's musculoskeletal regeneration program in February 2013 where he focuses on bone tissue engineering, especially signaling of MSCs. He is very happy and grateful to join the AO Foundation team at Davos as a Research Fellow and especially enjoys the great interaction among scientists from around the world.

Niklas Grüneweller

Germany

Niklas Grüneweller comes from Münster, Germany and is a medical resident in 3rd year at the University Clinic Münster (Trauma Department). During his fellowship at the AO Research Institute Davos he will work within the Biomedical Services Program, where he will learn more about biomechanical testing, including questions of implant augmentation in osteoporotic bone and articular pressure distribution, especially in fracture models.

Simon Hackl

Germany

Trauma Center Murnau, Germany

Simon Hackl is an AO Trauma medical research fellow within the musculoskeletal infection group. Simon previously studied at the University of Regensburg where he completed his doctoral thesis about the neuroprotective effects of Norrin on retinal ganglion cells at the Institute for Human Anatomy and Embryology. Since 2011 he has been working as a resident in trauma and orthopedic surgery at the Trauma Center Murnau, Germany where he is also part of the ongoing collaboration between the AO Research Institute Davos and the Trauma Center Murnau. Simon is very grateful and happy to get the chance to be part of the musculoskeletal infection group and to have the opportunity to gain further experience in research work. He is also proud to join the amazing interactions among scientists form all around the world.

Jagoda Jalowiec

Poland

Veterinary Fellow, Wroclaw University of Life and Environmental Sciences, Poland

Jagoda comes from Poland. She gained a degree of Bachelor of Science from the Faculty of Biology and Animal Science in 2007 and in 2011 she graduated from Faculty of Veterinary Medicine, both at the Wroclaw University of Life and Environmental Sciences. After graduation she completed an equine internship programme at the University of Veterinary Medicine in Vienna and then worked as an equine veterinarian at the private practice in Germany. Jagoda is strongly interested in orthopaedics and regenerative medicine in equine patients, hence she is excited to spend next few months working at AO Foundation as a research fellow, gaining experience in innovative orthopaedic research.

Bronislaw Nowicki

Poland

Veterinary Fellow

Bronek graduated in 2011 from Vet school in Wroclaw, after studying at 5 different Universities in Poland, China, Germany and Austria. He moved to Vienna where he stayed for a little more than one year completing rotating internship in University Equine Hospital. During that time he became more and more involved in equine surgery and orthopedics. In the beginning of 2013 he visited he visited AO Foundation in Davos, and decided to stay for a fellowship. Bronek likes biking, hiking and horse racing.

Walter Ocampo

Costa Rica

Non-medical Fellow

Walter D. Ocampo is a research fellow in the Biomedical Services group. He comes from Costa Rica where he obtained his BSc degree in Mechanical Engineering. After completing his studies at Universidad de Costa Rica, he continued to work in the area of Manufacturing Engineering of medical devices. Later Walter transferred to the United States where he focused for several years on Research and Development of medical devices. He was involved in projects related to treatment of breast cancer through radiation therapy, as well as treatment of menorraghia through endometrial ablation. After completing his assignment in the United States, Walter went back to his studies to pursue a master's program in Computational Mechanics in Stuttgart, Germany. He is interested in computer simulation of materials and structures, particularly with application to biomechanics. In Davos he will be completing his master thesis in relation to Finite Element modeling of an osteoporotic proximal humerus with the goal of testing statistical bone models to predict fixation failure, as we all the effect of DLS fixation. Walter is very grateful and excited about this opportunity to collaborate with the research carried at the AO Foundation. He also appreciates the varied cultural and interdisciplinary experience that is possible to gain while working in Davos and is looking forward to establishing good and long-lasting friendships.

Philipp Poxleitner

Germany

University of Freiburg, Germany

Philipp is originally from Rosenheim in Germany. He finished medical school in Freiburg im Breisgau in 2010, where he also completed his doctoral thesis. As he wants to become a maxillofacial surgeon he continued with dentistry and is currently a resident at the CMF Department in Freiburg. In January 2013 Philipp joined the Preclinical Testing Facility at AO Research Center in Davos. This is where he is working on his second doctoral thesis on large animal models for bisphosphonate related osteonecrosis of the jaw. He is looking forward to gain knowledge and experience in research work while also enjoying the winter in Davos.

Rukmanikanthan Shanmugam

Malaysia

University of Malaysia, Malaysia

Dr. Rukmanikanthan Shanmugam is a senior lecturer in orthopaedics and practising orthopaedic surgeon in the University of Malaya (UM), Malaysia. He obtained his undergraduate medical degree from the Science University of Malaysia and masters in Orthopaedic surgery from UM. His subspecialty is foot and ankle surgery and deformity correction surgery using internal and external fixators. He is currently working within the Biomedical Services program. Being a lecturer in a teaching institution with a research portfolio in biomechanics, he is excited and happy to get a chance to work with the AO family which is an excellent opportunity to establish contacts and future research collaborations.

Miguel Triana

Colombia

Department Of Orthopaedics and Traumatology, Fundación Cardioinfantil and Hospital Infantil de San José, University of Fundación Ciencias de la Salud and University of el Bosque, Bogotá, Colombia. Miguel is a Colombian Trauma Surgeon who studied at the Universidad del Rosario in Bogotá.He was a student in his last year of residence with Professor Jaime Quintero, the current AO Foundation President. Prof. Quitero was his "mentor" and showed him the "AO family way". In 2004 he was an AO Trauma fellow in Marseille (France), Hôpital Nord with Professor Dominique Poitout. He is teacher at 2 Universities in Bogota on Orthopaedic Residents programs. In AO Trauma Latin America he is an International Faculty and he has achieved Gold Status in AO Trauma. He is a Delegate of the Educational Member Committee in the Colombian Council. He attended the Faculty Education Program and Chairman Education Program in AO Trauma Education. He is member in many different International Orthopedic Societies AO Foundation, AAOS (American Academy Orthopedic Surgeons), SICOT (Sociéte International de Chirurgie Orthopédique), SOFCOT (Société Francaise de Chirurgie Orthopédique), SECOT (Sociedad española de Ortopediay Traumatologia), ILLRS (International Limb lengthening and Reconstruction Surgery) and SCCOT (Sociedad Colombiana de Cirugia Ortopedicay Trauamtologia). Miguel is very happy to join the Biomedical Service program. He will be involved in a project concerning locking plates and locking screws with the team of Dr. Boyko Gueorguiev-Rüegg.

Viktor Varjas

Hungary

Non-medical Fellow

Viktor Varjas is a research fellow at the AO Research Institute Davos for 11 months. He comes from Szeged, Hungary where he received his MSc degree at the University of Szeged as a Software Engineer in January. During his studies he specialized in digital image processing, so it is his main field of interest. He participated in two university projects and worked for GE as a university fellow on a MRI based radiotherapy planning project for 8 months. During his time in Davos he is going to work on the "Workflow for improving 2D and 3D skull visualization – a novel iterative voxel/mesh based approach" project. Besides image processing he is also interested in numerical math, astronomy, psychology and many other things. He likes running, biking, soccer and is planning to discover many parts of Switzerland.

Michael Blankstein

Canada

University of Toronto, Canada

Dr. Michael Blankstein is an orthopedic surgeon with fellowship training in lower extremity reconstruction and trauma. He completed his Hons. BSc. in human biology at the University of Toronto and subsequently received his MSc. degree in orthopedic trauma. His MSc. research focused on the pathophysiologic effects of fat embolism. He went on to complete medical school and his orthopedic surgery training at the University of Toronto as well. Dr. Blankstein's intersts also include surgical education in the developing world.

Manuela Ernst

Switzerland

Swiss Federal Institute of Technology (ETH) Zürich. (Non-medical Fellow)

Manuela Ernst grew up in Schwyz, Switzerland. She studied Human Movement Sciences at the ETH Zürich (Swiss Federal Institute of Technology). She received her bachelor's degree in August 2010 and is now in her last year of her master in Biomechanics. Manuela joined the biomedical services program in October for a three month internship to work on various projects. She is very happy to get the opportunity to do her master's thesis at the AO Research Institute Davos as well and to gain further experience in research work.

Martina Glück

Germany

Albert-Ludwigs Universität Freiburg, Dept.of Orthopedics and Trauma Surgery, University Medical Center Freiburg, Germany

Martina Glück is a medical student at the University in Freiburg im Breisgau, Germany, in her fourth year of studies. After finishing a Bachelor's degree in International Relations she started to study medicine in 2009. For one semester she is taking time off from lectures to carry out research at the AO Research Institute Davos with the Musculoskeletal Regeneration Program. There she is working with human mesenchymal stem cells, osteoblasts and chondrocytes to investigate their interactions and cross-cell-communication. The experiments will be the basis for her medical thesis. The experience in working in a scientific project and carrying out lab work in a self-responsible manner will let her gain a better understanding about research and may be a good basis for any future clinical research in her profession as a doctor.

Michael Götzen

Austria

Medical Fellow, University of Innsbruck

Michael graduated from medical school at the University of Innsbruck in Austria in October 2009. During his study he wrote his thesis on the proximal humerus fracture. Since then he started his residency in traumatologic and orthopedic surgery in Switzerland. In cooperation with the University of Innsbruck he attended to the AO Research Institute in May 2012 for a one year fellowship to investigate new methods in osteoporotic fracture fixation. He is looking forward to gain further research skills on his way as a trauma surgeon and is very grateful to get the support of the AO Research Institute Davos team.

Tobias Helfen

Germany

Ludwig-Maximilians University Munich, Germany

Tobias is an AO medical research fellow in the Tissue Morphology Group. He studied at the Ludwig-Maximilians University Munich, Germany. Since 2009 he has been working as a trauma and orthopedic resident at the Department of Traumatology and Orthopedic Surgery, Ludwig-Maximilians University Munich, Munich, Germany. He focused on trauma and orthopedic surgery but as emergency doctor also in emergency medicine. In September 2012 he started his AO Research Institute Davos Research Fellowship at the AO Foundation in Davos and is joining the Tissue Morphology Group with a special focus on osteoporosis.

Claudia Loebel

Germany

Martin-Luther-Universität Halle-Wittenberg, Germany

After completing her medical studies 2011 in Halle-Wittenberg (Germany) Claudia was very pleased to get the opportunity for a one year medical fellowship in the AO Research Institute Davos Davos. Working in an interdisciplinary group within the Musculoskeletal Regeneration program she is gaining experience in basic orthopaedic research. Her projects are mainly focused on the differentiation of Mesenchymal Stem Cells for the treatment of bone defects. During this time she appreciates the experience of intercultural exchange and is enjoying spending her free time in such a beautiful natural environment.

Mario Morgenstern

Germany

Trauma Center Murnau, Germany

Mario is an AO Trauma medical research fellow in the Musculoskeletal Infection Group. He studied at the University of Munich/ Germany and completed his thesis in the Department of Sport-Orthopedics at the Technical University Munich on the topic of high tibial osteotomies. Since 2008 he has been working as an orthopedic resident at the Trauma Center Murnau, Germany. The large number of polytrauma patients treated in this center and a well-established department for septic and reconstructive orthopedic surgery arose his interest in these two research issues. In preparation for his fellowship he was able to set up a research collaboration between the Murnau Trauma Center and the AO Research Institute Davos on implant associated infections in orthopedic surgery . He appreciates the opportunity to gain research skills and work in an interdisciplinary group of scientist on fundamental topics of orthopedic surgery.

Tomas Nicolino

Argentina

Italian Hospital of Buenos Aires, Argentina

Tomas Nicolino, is the first AO Trauma research fellow from Argentina. After finishing his medical school at the Italian Hospital of Buenos Aires, he started his residence program in Orthopedics and Traumatology and he is currently in the final year of his residency. He has been involved with research activities at the Hospital Research Institute as a student and has continued this as a resident. In 2008 and 2009 he worked at Fremap Hospital in Madrid, Spain on research of ACL reconstruction and cartilage area with a specialized scholarship program through the Mapfre Foundation. Tomas will undertake a 6 month fellowship and will collaborate on projects within the Musculoskeletal Infection Group and the Biomedical Services Program. He is very glad to join the AO Foundation, and to spend time in Davos where he also looks forward to intercultural exchange experiences and outdoor activities during his free time.

Sarah Peters

USA

Sarah Peters is originally from near Chicago in the United States. She majored in biological and environmental engineering at Cornell University and then completed her doctor of veterinary medicine at the University of Pennsylvania in May, 2011. She spent the following year completing a rigorous equine internship at Rood and Riddle Equine Hospital in Kentucky, during which she focused on orthopedic surgery, but also spent time dedicated to soft tissue surgery, emergency duty, internal medicine, and anesthesia. Sarah is thrilled to spend a year in Davos as a veterinary research fellow, gaining experience in cutting edge orthopedic reseach and to work with a variety of species. She looks forward to incorporating what she learns here into a future career dedicated to othopedic surgery and research.

Tatiana Pirvu

Germany

Ms. Tatiana Pirvu completed her medical studies at the Charité Universitätsmedizin Berlin, Germany. In addition to her doctoral thesis on "osteoporotic vertebral fractures" Ms. Pirvu was actively involved in further clinical research projects in collaboration with the Charité (CMSC - Centrum für Muskuloskeletale Chirurgie) and the Inselspital Bern. As a young motivated future surgeon, Ms. Pirvu was recommended for a one-year Fellowship to the AO Foundation to acquire skills relating to basic research in the Musculoskeletal Regeneration Program (Intervertebral Disc Group).

Following the fellowship Ms. Pirvu plans to start her residency in orthopedics / trauma surgery, being engaged in research projects as well. Her main interest lies in degenerative and traumatic disorders of the spine, as well as tumor surgery. Therefore, Ms. Pirvu wants to specialize especially on spine surgery in her future clinical and academic career.

Kerstin Schneider

Germany

Ludwig-Maximilians-Universität München, Germany

After finishing medical school and completing doctoral thesis at the Ludwig-Maximilian-University in Munich, Germany, Kerstin started her residency in traumatology and orthopedic surgery in Switzerland in April 2007. So far, she obtained her practical training in the Kantonsspital Winterthur, the Zuger Kantonsspital and the Bürgerspital Solothurn.

Since January 2012 Kerstin is undertaking a 12 months fellowship within the AO Research Institute Davos`s Biomedical Services where she focuses on failure modes of implants for proximal femoral fracture fixation.

She is very happy to join the AO family for one more year – now at Davos, after a fantastic and successful 3 months fellowship at the AO Clinical Investigation and Documentation in Dübendorf.

Daniel Wagner

Germany

University Medical Center of Johannes Gutenberg-University, Mainz, Germany

Daniel completed his medical school and doctoral thesis at the University of Zürich in 2008 while enjoying the opportunity of studying in Palermo and Lausanne within the scope of exchange programs. He gained surgical experience in Lachen SZ as surgical resident for two years. Since 2011 he was trained as a resident in orthopedic and trauma surgery at the University Hospital Mainz, Germany. Since May 2012 he undertakes a medical research fellowship at the Human Morphology Service to study the morphology of the sacrum and its impact on surgical treatment of sacral insufficiency fractures. He is very happy to conduct this project as he has particular interest in pelvic trauma and the cooperation of research and clinics.

Philipp Zerbe

Switzerland

Vetsuisse Faculty, University of Zurich, Switzerland

Philipp Zerbe is a veterinary research fellow from Zurich, Switzerland. While studying at the Vetsuisse Faculty in Zurich he worked on several scientific projects and published in various journals. His voluntary work with wildlife brought him to different research facilities under changing conditions. After finishing his studies he worked as assistant veterinarian in a rotating internship – focus animal reproduction – and at emergency duty at the small animal clinic, Vetsuisse Faculty in Zurich. He is highly interested in scientific project management and will work on various projects at the Focus Area Preclinical Surgery during his half year fellowship at Preclinical Services Program.

Hayder Al-Saadi

Dubai

Rashid Hospital and Trauma Center, Dubai.

Dr. Hayder Al-Saadi received his M.B.Ch.B from Baghdad University, College of Medicine, Baghdad, Iraq. He graduated as M.R.C.S (Dublin, Ireland) before completing his specialization (M.Sc.) in orthopedics and trauma surgery at Jordan University (Amman). Hayder has also passed the Jordanian Board and the Arab Board in orthopedics and trauma surgery.

After an intensive period of nearly five years clinical work at Rashid Hospital, Dubai, Hayder began looking for an opportunity to learn about basic and translational research. Due to his active involvement in the AO Foundation Middle East section and particularly in AO Iraq he was granted a one year medical research fellowship by the AO Foundation (AOERB and AO Trauma). Hayder will begin working on a project related to infected osteosynthesis with the Biomedical Services programme and the Musculoskeletal Infection group. Hayder is the 1st Iraqi fellow in the AO fellowship schemes history and is very much looking forward to having new experiences, particularlythe snow and cold weather in Davos. He is working on bacterial infection related projects within the infection group.

Balazs Bago

Hungary

AO Research Institute Davos Fellow at Human Morphology Services (Non-medical fellow)

Balazs Bago was born in Györ (Hungary) and holds Master degree in Software Engineering and Mathematics. After his University studies he started working for a Hungarian medical software company. During his AO Research Institute Davos fellowship he will be involved in software development related to computerized preoperative planning. Together with the HMS team and with CMF surgeons he is running the project "Workflow for custom-made CAD/CAM titanium plates based on virtually planned maxillofacial reconstruction". The goal of the project is to virtually reconstruct maxillofacial defects using fibular bone grafting. In his free time he enjoys travelling and cooking.

Lorenzo Calabro

Australia

Depts. of Orthopaedics and Trauma, Princess Alexandra and Queen Elizabeth II Jubilee hospitals, Brisbane, Australia

Lorenzo is an Australian orthopaedic resident who has come to the AO from the departments of orthopaedics and trauma at the Princess Alexandra and Queen Elizabeth II Jubilee hospitals in Brisbane, along with the Institute of Health and Biomedical Innovation at Queensland University of Technology. He graduated from the University of Queensland with MB.BS Hons. in 2008 and has a background as a physiotherapist. Lorenzo will undertake a 6 month research fellowship with the musculoskeletal infection team, working towards establishing an in-vivo model of fracture-fixation associated osteomyelitis.

Iska Miriam Dresing

AO Research Institute Davos Research Fellow

(Non-medical fellow)

Iska Miriam Dresing was born in Düsseldorf and grew up in Göttingen, Germany. She studied veterinary medicine at the Stiftung Tierärztliche Hochschule Hannover (University of Veterinary Medicine Hannover). She completed her examinations in April 2011. Iska started her fellowship with the preclinical testing program in May 2011. She is very happy to get the chance to work with the AO Research Institute Davos team as a fellow, and to gain experience in research work and medical practice at the AO Foundation.

Ursula Eberli

Switzerland

(Non-medical fellow)

Ursula Eberli grew up in Eich, Switzerland. By the end of the year she will finish her study at the ETH Zurich in human movement science, with the focus biomechanics. Ursula started a four month fellowship in the Biomedical Services team of the AO Foundation in February 2011 and extended until the end of 2011 to write her master thesis at the AO. In her thesis she will investigate the influence of stiffness modified bone cement on the implant anchorage in osteoporotic bone. Ursula is very happy to get the chance to join the AO Research Institute Davos team and thereby gain experience in research work.

Julian Erggelet

Germany

Albert Ludwig University Freiburg, Dept. of Orthopedics and Trauma, University Medical Center Freiburg, Germany.

Julian is in his fifth year of Medical School at the Albert Ludwig University in Freiburg/Germany. He has taken time off from Medical School for a 6 month research fellowship with the musculoskeletal regeneration Group of Prof. Mauro Alini. For his doctoral thesis Julian will be conducting research on the reaction of bovine-chondrocytes to a simulated inflammatory surrounding under a bioreactor-stress Model. He is looking forward to a healthy and stimulating summer in the mountains.

Abhay Gahukamble

Abhay Gahukamble is an orthopaedic surgeon from India who is from the Paediatric Orthopaedic Unit of the Christian Medical College, Vellore, India. He has an interest in osteomyelitis and trauma especially in children. He is working in the musculoskeletal infection group in the AO Research Institute Davos and is involved in the development of a preclinical model of fracture fixation associated osteomyelitis. He is excited to join the AO Research Institute Davos team in Davos and hopes to use the knowledge and experience gained here in his future clinical and research career.

Andy Mahoney

USA

University of Arizona, Department of Orthopaedic Surgery, USA

Andy is here for a 6 week AO fellowship with the innovations group. He is in the final year of a 5 year orthopaedic surgery residency and will be working on an innovations playground project designed to reinforce AO principles applied to geriatric fracture management. He is excited to be here and would like to thank the AO foundation for making his visit possible. He looks forward to contributing to the educational tradition of the AO foundation.

Tobias Reuber

Germany

Albert-Ludwigs-Universität Freiburg, Department of Orthopaedics and Trauma Surgery, University Medical Center Freiburg, Germany

Tobias grew up near Arnsberg, Germany. After finishing his education as a Paramedic in 2008, he started studying human medicine at Albert-Ludwigs-University of Freiburg/ Germany. He is currently in his fourth year of Medical School and is taking time off for a 7 month AO Research Institute Davos Research Fellowship to work on his doctoral thesis. He is working with the Musculoskeletal Regeneration Group and is investigating the effect of growth factors on chondrogenesis of human mesenchymal stem cells in a bioreactor model.

Julián Salavarrieta

Colombia

Julián Salavarrieta is a medical research fellow from Bogotá, Colombia. He finished his medical school in 2005 at the Universidad Nacional de Colombia. He finished his residency in Orthopedics and Traumatology at the Hospital Universitario Fundación Santa Fe de Bogotá in 2011. Julian has a special interest in trauma and musculoskeletal infection, and he began his AO Trauma research fellowship in June where he will work on bacterial metal interactions.

Florian Schmidutz

Germany

Ludwig-Maximilians-Universität München, Germany

Florian Schmidutz is a medical research fellow from Munich, Germany. After finishing medical school and completing his doctoral thesis at the University of Heidelberg, he started his residency in trauma and orthopedic surgery at the Ludwig-Maximilian-University of Munich. Florian is highly interested in research about the primary and secondary stability of implants and prostheses. In 2011 he started his AO Research Institute Davos Research Fellowship at the AO Foundation in Davos and is joining the Tissue Morphology Group with a special focus on osseous integration of shoulder resurfacing implants.

An Sermon

Senior Research Fellow, AO Research Institute Davos

University Hospital Leuven, Belgium

An Sermon was born near Brussels in Belgium. She completed her medical studies and surgical training at the Catholic University of Leuven in Belgium. From 2007 on, she works as a trauma surgeon at the University Hospitals in Leuven. She is specialized in hip and hand surgery and has a great interest in osteoporotic hip fracture treatment on which she is performing a PhD. She was in Davos as an AO Research Fellow from September to November 2009 and worked on implant augmentation of the proximal femur. She recently joined the CPP FFOB under the supervision of Prof. M. Blauth and will continue working with the AO on prophylactic augmentation studies on a freelance base. This year she will perform another study on implant augmentation (PFNAloc) during the months of May and June.

Claus Seyboth

Claus Dietrich Seyboth is an orthopaedic surgeon from Curitiba, Paraná, Brazil. He completed his orthopaedic residency program at Hospital Universitário Cajuru (HUC), Pontificia Universidade Católica do Paraná, Curitiba in 2005. He is specialized in Limb Lengthening / Deformity Correction and Hand / Microsurgery. Claus acts as a staff member of the Limb Lengthening and Deformity Corrections / Trauma Group in HUC. In August 2011 he joined the AO Research Institute Davos and appreciates the opportunity to undertake research on the behavior of Schanz screws at the bone/soft tissue interface during 6 month AO Trauma fellowship in the Musculoskeletal Infection team.

Yasuyuki Shiozaki

Japan

University of Okayama Department of Orthopaedic Surgery, Okayama, Japan

Yasuyuki comes from Okayama, Japan. He completed his medical education in 2004 at Showa University Tokyo Japan. From 2009 on he has worked as a trauma and spine surgeon in Okayama University hospital. In 2011 he started his AO Research Institute Davos Research Fellowship at the AO Foundation in Davos and join the Biomedical services program. He will work on various projects from August until February 2012.

Judith Staudacher

Germany Albert-Ludwigs-Universität Freiburg, Department of Orthopaedics and Trauma Surgery, University Medical Center Freiburg, Germany

Judith is a medical student from Freiburg, Germany. She finished her third year at the Albert- Ludwigs University. She has taken time off from University for her doctoral thesis which is being carried out in the musculoskeletal regeneration group of Prof. Mauro Alini. During her six month project she is investigating the use of human mesenchymal stem cells for bone regeneration. She is pleased to be having a fascinating time at the AO institute and a snowy winter in Davos.

Desislav Valchev

Bulgaria

AO Research Institute Davos Research Fellow University Hospital 'Saint Anna', Sofia, Bulgaria

Desislav Valchev comes from Sofia, Bulgaria. He completed his education in 2004 at the Medical Academy in Sofia. Since 2009 he is a trauma and orthopedic resident in the University Hospital 'Saint Anna' in Sofia, Bulgaria. His interests are in osteoporotic bone fracture treatment, concept development, locking plates and screws failure, and bone infection. He will work on various projects from May until the end of 2011.

Ulf Viehoefer

Germany

(Non-medical fellow)

Ulf is in his last year of medical engineering study at the RWTH-Aachen, Germany. He will join the Biomedical Services Group at the AO for a three month fellowship. During his stay at the AO Ulf will do an experimental study on Vertebrae Models to investigate Spinal Irrigation Systems.

Sandra Wissing

Germany

(Non-medical fellow)

Sandra Wissing grew up in Osnabrück, Germany. In 2001 she finished her education as a biological-technical assistant and started studying veterinarian medicine. Sandra graduated in 2007 at the veterinarian faculty of the University of Leipzig, Germany. She then joined the AO Foundation for the first time to do her doctoral thesis dealing with delayed fracture healing in a murine model, working under the direction of Prof. Dr. Keita Ito and Dr. Andrea Tami in collaboration with the Vetsuisse Faculty of the University of Zurich.

In January 2009, Sandra achieved her doctoral degree and thereafter, she gained professional experience as a veterinary in a practice for small animals and horses in Remscheid as well as in a clinic for small animals in Karlsruhe. In May 2011, Sandra returned to AO Research Institute Davos and started a fellowship in the Innovations Group. Her aim is to acquire skills on how to use the Research Implant Systems and to provide scientific illustrations of the surgical technique in a booklet format so that it can be used for training. Sandra is very happy to meet a new challenge by getting the chance to combine her veterinarian anatomical knowledge with graphic abilities in this project.

Marios Petrou

Germany

University of Freiburg, Department of Orthopaedics and Trauma Surgery, University Medical Center Freiburg, Germany

Giuseppe Alajmo, MD

Colombia

Department of Orthopaedics and Traumatolgy Hospital Universitario Fundación Santafe de Bogotá, Bogotá, Colombia

Giuseppe is half Colombian-half Italian senior resident in Orthopedic and Trauma Surgery at the Fundación Santafe de Bogotá Hospital in Bogotá, Colombia. There he started his postgraduate program in 2007 after receiving his MD degree in 2003. Giuseppe will be undertaking a 6-month fellowship under the Innovations Group Program regarding the development of Surgical Skills Teaching technologies, which includes the development of new and better ways to teach and improve the surgical skills of upcoming or already established surgeons. He is thrilled to join the AO Foundation, and looks forward to be able to add some new knowledge in his interesting line of investigation.

Stephan Arlt, MD

After finishing Medical School in 2009, Stephan started his internship in the Department of Trauma Surgery, Employers` Liability Insurance Association Hospital Bergmannstrost in Halle, Germany. Since April 2010 he is undertaking a 6 months fellowship within the AO Research Institute Davos`s Human Morphology Services. He is currently conducting a CT based morphological study on the "Infraacetabular Corridor" of the pelvic bone. The aim of the project is to evaluate the complex structure of the pelvic bone for save screw positioning to strengthen the fixation construct of acetabular fractures, enabling earlier weight bearing and mobilization of patients after fracture. For the Project, software routines will be developed allowing for semi-automated detection of the corridors. Then 3D morphological analysis will be performed to evaluate the intra- and interindividual variability. Stephan is very pleased to be a member of the AO Research Institute Davos and to be involved in AO R&D activities, benefiting from invaluable support from the working group in the completion of his dissertation. Furthermore he is delighted to learn many things here for his future clinical and scientific career in Germany.

Aswin Beck, DVM

Aswin graduated from Ghent University, Belgium, faculty of veterinary medicine in July 2007. Pursuing a career in large animal surgery his clinical experience consists of an equine internship at West Coast Equine, California and a large animal internship at the Ontario Veterinary College Teaching Hospital, University of Guelph, Canada. Driven by an interest in surgery and orthopedic research, Aswin joined the preclinical testing and surgery group as a fellow. This unique experience will hopefully help him to obtain a large animal surgery residency position in the near future.

Fabian Duttenhoefer, MD

Department of Oral and Maxillofacial Surgery, Albert-Ludwigs-University, Freiburg im Breisgau, Germany

Fabian Duttenhöfer comes from Darmstadt, Germany. He completed his medical school and thesis at the University of Heidelberg in December 2008. Since February 2009 he is a resident at the CMF Department University of Freiburg where he works in the scientific field of musculoskeletal rehabilitation. In parallel he is a dentistry student in his third year. Fabian joined the AO Research Institute Davos's musculoskeletal regeneration program in March 2010 where he focuses on bone tissue engineering with 3D scaffolds and autologous mesenchymal stem cells. He is very happy to join the AO Foundation team at Davos as a CMF-Research Fellow and especially appreciates the great exchange among scientists from around the world.

Balazs Erdöhelyi

Hungary

(Non-medical fellow)

Balazs Erdöhelyi comes from Szeged, Hungary. After finishing his studies in computer science and informatics in 2000 at the University of Szeged he worked in Basel, Switzerland on a banking application. In 2002 he returned to the University of Szeged to work on a surgical planning project. Since 2005 he is assistant lecturer at the Department of Image Processing and Computer Graphics at the University of Szeged. His main interests are surgical planning and biomechanical analysis.

He will be involved in R&D, related to the scientific evaluation and development of software-tools for three-dimensional fracture classification and for integrating virtual implant positioning techniques, using a computerized "collision detection" approach. In a further step it is intended to transfer this know-how into related projects, performed together with the AO Network.
He is very happy to join the AO Foundation at Davos as a Research Fellow. Balazs will be undertaking a 6-month fellowship and will work in the AO Research Institute Davos's Human Morphology Services (HMS) with special focus on Medical Image Analysis. In his free time he enjoys football and biking.

Paata Gudushauri, MD

(Senior AO Research Institute Davos Research Fellow)

Dep of Orthopedics and Traumatology, L.T.D. Academician Z. Tskhakaia West Georian National Center of Interventional Medicine, Kutaisi, Georgia

Paata Gudushauri is Georgian and comes from Georgia. After finishing his studies in medicine, 12 years ago he started working as an orthopedic surgeon at the O. Gudushauri Scientific Research Centre of Traumatology and Orthopedics in Tbilisi. Three and a half years ago he moved to T.Tskhakaia NMC in Kutaisi, Georgia as a orthopedic surgeon. Paata is AO Georgian Group Chairman. He is very happy to join the AO Foundation and work as AO Research Fellow particularly in such a beautiful natural setting.

Rafael Lara De Freitas, MD

Brazil

Hospital das Clinicas da Faculdade de Medicina, Ribeirão Preto-USP, Brazil

Rafael Lara de Freitas is Brazilian and comes from Ribeirão Preto, São Paulo. He completed his residency in orthopedic trauma surgery in 2006 at Ribeirão Medical School, University of São Paulo, Brazil. Following this, he graduated with a masters and then in 2009 a doctorate in the orthopedic biomechanics at the same University. Since 2007 Rafael is a member of the AO Faculty at AO TraumaLAT. He is starting a new experience in the field of musculoskeletal research and he is very happy to join the AO Foundation team at Davos. In his leisure time he enjoys tennis, soccer and jogging.

Mark Lenz, MD

Germany

Clinic of Traumatology, Hand and Reconstructive surgery, Friedrich Schiller University of Jena, Germany

Mark Lenz studied medicine at the Charité - Free University of Berlin, Germany earning his medical degree and finishing MD thesis in 2003. He obtained his clinical formation in trauma and orthopedic surgery at Martin-Luther-Hospital Berlin, university medical center Mannheim and the Jena university hospital. Since September 2010 he is very happy to join the AO Foundation as a Research fellow in the Biomedical Services Program.

Albrecht Popp, MD

Switzerland

Poliklinik für Osteoporose, Universitätsspital Bern, Inselspital, Switzerland

Albrecht completed his thesis in periprosthetic femoral fractures at the Medical School, University of Erlangen, Germany. Once he started with internal medicine his clinical career led quickly in the field of metabolic bone disease. In 2000, he joined the Osteoporosis Policlinic, University Hospital of Berne, focusing on clinical densitometry and treatment. Together with the AO Biomedicals Services team in Davos, he is trying to correlate ex-vivo data on bone quality with clinical data.

Josh Schroeder, MD

Israel

The Hadassah University Hospital, Ein Kerem, Jerusalem, Israel

Josh Schroeder, a medical fellow at the AO Research Institute Davos, is a resident in orthopedic surgery at the Hadassah Hebrew University Medical Center in Jerusalem Israel. He received his MD in 2007 from Hebrew University, Jeursalem. Josh served as an Israel Defense Forces officer in joint teams with the Palestinians in the regional cooperation in the Bethlehem district. He spent several months volunteering as a doctor in a refugee camp in Kampala, Uganda. He was awarded the medical school's first Matzner Prize for student academic and social excellence, the Sheman fellowship for medical students and won a prize, in a young medical innovators' competition. He was awarded best intern for the Hadassah hospital's for 2007. Josh has previous research in gene methylation, nanomedicine (quantum dot labeling of cancer cells) and several clinical trails. He is part of the musculoskeletal regeneration research team, specifically working on cartilage regeneration.

Ahmad F Seifeldin

Orthopaedic Trauma and Surgery, Kasr El Ainy Cairo University Hospitals

Ahmad graduated from the Cairo University School of Medicine in 2005. Thereafter, he completed his residency in the department of orthopaedic trauma and surgery and was then promoted to an assistant lecturer position in this department. Ahmad is a member of the Egyptian Orthopaedic Association and is an instructor for the Basic Surgical Skills Course conducted for house officers and junior residents at his University Hospital. Ahmad is currently proceeding through his MSc thesis and one of his objectives from his fellowship at AO Research Institute Davos is to gain training and experience in all phases of clinical research (study planning, monitoring, data analysis and publication) and to ensure his research work has high clinical relevance. Ahmad will be working with the Musculoskeletal Infection Group, the Innovations group and the Experimental Surgery group in the AO Research Institute Davos to develop a contaminated fracture model for infection studies comparing intramedullary nail versus plate fixation in rabbits.

Angharad Simpson, MBChB

Bachelor of Medicine and Surgery

University of Birmingham Medical School, Birmingham, United Kingdom

Angharad Simpson comes from Birmingham, UK where she has recently completed her medical degree and gained her Doctor title at the University of Birmingham. Previous to this, she studied for a BSc in Biomaterials Engineering at the University of Nottingham (2000-2003), and a research masters here at the AO Foundation in collaboration with the University of Edinburgh (2004-2006). Angharad will return to the UK to take up a position as a Foundation doctor in the National Health Service in August, following which she intends to specialise into surgery as a career. Angharad will be in Davos for 3 months undertaking a short pre-residency fellowship, and will primarily work on a project in collaboration with Homburg University looking at the expression of osteoblastic markers from human cells cultured on surfaces with varying topographies. Angharad is glad to be back in Davos as she has always enjoyed the surroundings and outdoor lifestyle, whether it is skiing in winter or running/hiking in the summer.

Endre Varga, MD

Hungary

Dep. of Oral and Maxillofacial Surgery, Faculty of Medicine, University of Szeged, Szeged, Hungary

Endre Varga comes from Szeged, Hungary. He has a Doctor of Dental Medicine from the University of Szeged, Faculty of Dentistry in 2009. After some time practicing dentistry, Endre decided to start a PhD at the Oral and Maxillofacial Department of the University. As a part of his PhD, he will be a fellow in the Preclinical Testing Program for one year. His main interests are 3D visualization and computer treatment planning in dental implant and maxillofacial surgeries. He is very happy to have the possibility to join the AO family. In his freetime, he enjoys snowboarding, wakeboarding and discovering Switzerland.

Cameron Lutton, PhD

Institute of Health and Biomedical Innovation (IHBI), Queensland, Australia

(Non-medical fellow)

Cameron is a Research Fellow at the Queensland University of Technology. He has worked at QUT since receiving a PhD in polymer chemistry from the University of Queensland in 2007. Since moving to QUT he has worked in a range of areas including drug delivery, controlled polymer surfaces for biological applications and the manipulation of early immune microenvironments for wound healing. He is here on a 6 month fellowship with the Musculoskeletal Infection group to establish improved and clinically relevant models of infection in fracture healing.

Justine Roberts

University of Colorado at Boulder, Boulder, USA

(Non-medical fellow)

Justine Roberts joined the AO Research Institute Davos (ARI) Musculoskeletal Regeneration Team on a two month ThinkSwiss research fellowship. Justine comes from Boulder, Colorado in the United States where she started her Ph.D. in Chemical and Biological Engineering in September 2008. Her Ph.D. thesis is focused on the development of biomimetic, polymeric scaffolds for cartilage tissue engineering. Within AO Research Institute Davoss Musculoskeletal Regeneration group Justine is adapting the scaffold chemistry of AO Research Institute Davoss thermoreversible hyaluronan hydrogels to increase the mechanical integrity so that the hydrogel can be used in high load bearing applications, such as cartilage regeneration.

Virginia Post

(Non-medical fellow)

Virginia Post was born in Offenburg and grew up in Wutöschingen (Germany). She studied Biology at the University of Zürich (Switzerland). After her University studies she moved to Sydney (Australia) and was working as a Research Assistant in the School of Molecular Bioscience at the University of Sydney for almost two years. She started her PhD studies in the same lab and submitted her thesis in August 2010. In September 2010 she started a 6 month AO Exploratory research fellowship with the Musculoskeletal Infection group. The goal of the project is to analyze and characterize clinical Staphylococcus aureus isolates from different clinics. In her free time she enjoys all kind of outdoor activities.

Markus Loibl, MD

Germany Medical School Ludwig-Maximilians-University, Munich

Markus was born and raised in Munich, Germany. He attended medical school in Munich and did clinical electives in Los Angeles, Cape Town, London, and Zurich. He did his M.D. thesis at the Department of Sports Medicine of the Technical University of Munich about sudden cardiac death and the hormone BNP (brain natriuretic peptide). Markus will do a one-year research fellowship with Sophie Verrier (Tissue Engineering Program) on pre-cellularized 3D constructs for large bone defects. After that he will begin a 2-year residency at the Spital Davos in the Department of Orthopedic Surgery.

An Sermon, MD

Belgium

University Hospital Leuven

Shinohara Yasushi, MD

Japan

Nara Medical University

Ning Wang, MD

China

Peking University People's Hospital

Markus Lill, MD

Austria

Innsbruck University Hospital

Markus Lill grew up in Innsbruck where he attended both High School and Medical School. Finishing his studies in 2007, Markus planned to leave Innsbruck to live in another city. However, he was immediately offered a position at the Department of Traumatology at the Innsbruck University Hospital where he worked for one and a half years until moving to Davos in August to work on the RIA DEF project until the end of January 2010.

Volker Braunstein, MD

LMU München, Chirurgische Klinik München, Germany

Maria Buchberger, MD

Technical University of Munich, Germany

Piyawan Chatuparisute, MD

Othopaedic Departement, Faculty Medicine Khon Kaen University, Thailand

Florian Hilz, MD

Technical University of Munich, Germany

Ben Ockert, MD

LMU München, Chirurgische Klinik München, Germany

Benedikt Nürnberger, MD

Technical University of Munich, Germany

Sven Hoppe, MD

Universitätsklinik für Orthopädische Chirurgie und Traumatologie, Inselspital Bern

Sebastian Lippross, Dr. med.

UK S-H Klinikum für Unfallchirurgie

Thomas Randau, Dr. med.

University of Bonn, Germany

Joachim Horn, PhD, MD

Riskhospitalet, University Hospital Oslo, Norway

Tingting Tang, MD, PhD

Shanghai Ninth People's Hospital, China

Ohashi Satoru, MD

University of Tokyo, Department of Orthopedic Surgery

MacLean Jeffrey John, PhD

Mechanical Engineering
(Non-medical fellow)

Yeung Kelvin WK, PhD

Queen Mary Hospital, Hong Kong
(Non-medical fellow)

Thorsten Hammer

Paulo Jorge Valejo Coelho, MD

University of Lisbon, Department School of Dentistry, Lisboa, Portugal

Markus Egermann, MD

Universitäts Klinikum Heidelberg, Germany

Jörg Goldhahn, PD MD

Schulthessklinik, Zürich, Switzerland

Chia, Shi-Lu, MD

Singapore

Nicolai Adolphs, MD

Charité Universitätsmedizin Berlin, Germany

Ivan Tami, MD

Universitätsspital Zürich, Switzerland

ap Gwynn Iolo, Prof. Dr

Insitute of Biological Sciences, The University of Wales
(Non-medical fellow)

Zhou Lin, PhD

(Non-medical fellow)

Christian Gatzka, MD

Park Krankenhaus, Leipzig, Germany

Michael Ahrens, MD

Orthocell GmbH, Oldenburg, Germany

Dirk Artelt, MD

Zentrale der Frauenhofer-Gesellschaft, München, Germany

Rainer Holz, MD

Klinikum Augsburg Klinik für Allgemein- u. Visceralchirurgie, Augsburg, Germany

Christoph Kunz, PD MD

Kantonsspital Basel, Kiefer- und Gesichtschirurgie, Basel, Switzerland

Christoph Lill, Prof.

Orthopädie Bavariapark, München, Germany

Alexander Müller, Dr. Med.

Orthopaedic Department, Kantonsspital St.Gallen, Switzerland

Kirk J. Bundy, Prof. PhD

Department of Biomedical Engineering, Tulane University
(Non-medical fellow)

Hege Vårdal, PhD

Department of Systematic Zoology, Evolutionary Biology Centre, Uppsala University
(Non-medical fellow)

Edmund Chao, Prof. PhD

(Non-medical fellow)

Christian Bilat, MD

Hirslanden Klinik Aarau, Switzerland

Bernd Füchtmeier, MD

Klinikum der Universität Regensburg, Germany

Max Kääb, PD MD

Sportorthopaedicum Straubing, Germany

Clayton Kraft, PD MD

Helios Klinikum Krefeld, Germany

Christoph Leiggener, MD

Universitätsspital Basel, Switzerland

Roland De Roche, Prof.

Plastische Chirurgie Merian Iselin, Basel, Switzerland

Hendrik Eijer, MD

Facharzt für Orthopädische Chirurgie u. Traumatologie, Bern, Switzerland

Christof Müller, Prof.

Städtisches Klinikum, Klinik für Unfall-, Hand und Orthopädische Chirurgie, Karlsruhe, Germany

Carsten Wingenfeld, MD

Remigius-Krankenhaus-Opladen, Leverkusen, Germany

Philip J. Kregor, Prof.

Traum Vanderbilt Orthop Institute, Nashville, USA

Pierre Mainil-Varlet, MD PhD

Institut für Pathologie der Universität Bern, Bern, Switzerland

Gian A. Melcher, Prof.

Hospital Uster, Switzerland

Keizo Morikawa, MD

Aichi Medical University, Aichi-gun, Japan

Stephan Arens, PD MD

Chirurgische Klinik und Poliklinik, BG-Kliniken Bergmansheil, Bochum, Germany

Rami Mosheiff, MD

Hadassah Medical Centre, Jerusalem, Israel

Martin Runkel, Prof.

Klinikum Konstanz, Konstanz, Germany

Heim Stein, Prof.

Dept. of Orthop. Surg. Rambam Medical Center, Haifa, Israel

Dominik Heim, PD MD

Spital Frutigen, Frutigen, Switzerland

Kurt P. Kaech, PD MD

Kantonsspital Winterthur, Switzerland

Theodore Miclau, Prof.

San Francisco General Hospital, University of California, San Francisco, USA

Ling Qin, Prof. Dr.

1992–1993
The Chinese University of Hong Kong
Professor and Director of Musculoskeletal Research Laboratory, Department of Orthopaedics & Traumatology, The Chinese University of Hong Kong

Fred Baumgärtel, Prof.

Stiftsklinikum Koblenz, Koblenz, Germany

J. Carel Goslings, Prof. MD, PhD

Trauma Unit Dept. Surgery, Amsterdam, The Netherlands

Reiner Hente, PD MD

Krankenhaus Berchtesgaden, Berchtesgaden, Germany

Richard P. Meinig, MD

Front Range Orthopaedics, Colorado Springs, USA

Rainer Schmelzeisen, Prof.

Albert Ludwigs Universität, Freiburg, Germany

Hoentzsch Dankward Prof. Dr. med.

Meinig Richard P. M.D.

Turner Simon Prof. Dr.med.vet.

Timothy Biliouris, MD

Ulrich H. Brunner, Prof Dr.med.

Brunner Ulrich H. Prof.Dr.med.

Hente Reiner PD Dr. med.

Horn Joachim PhD, M.D.

Brutscher Robert Prof. Dr.med.

Lippuner Kurt Prof. Dr.med.

Kortmann Horst-Reiner Prof. PD Dr.med.

Braun Walter Prof.Dr.med.

Paulus Gerhard W Prof. Dr.Dr.

Götz Gerd Dr.med.dent.

Meeder Peter Jürgen Prof.Dr.med.

Schmitt Wolfgang Dr.med.dent.

Waldron John Assist. Prof.

Donald A. Nagel, Dr.

(Non-medical fellow)

Wentzensen Andreas Prof. Dr.

Karl Walter Zilkens, Prof. Dr. med.

Christoph Eggers, Prof. Dr. med.

Jürgen Küchlin, Dr. med.

James Neff, PhD

Geoff Summer-Smith, Prof. med. vet.

Chris Evans, Prof.

(Non-medical fellow)

H. K. Uhthoff, Prof. MD

Emanuel Gautier, Prof. MD

(1980–1983, 1985)

R. Jacobs, Prof. MD

John Jeffrey Mast, Prof.

Ulrich Pfister, Prof. Dr.

P. Reinmann

S. M. Rezaian, PhD

A. Sarmiento, Prof.

Helmuth Schmelzeisen, Prof. Dr.

Otto Wörsdörfer, Prof. Dr.

Michael Chapman, Prof. MD

Pietro Regazzoni, Prof. Dr. med.

Stanley Brown, Prof. PhD

Case Western Reserve University
(Non-medical fellow)

George Habel, Prof. Dr. Dr.

Jürg Stadler, Dr. med.

Kathy Brown-Merritt, PhD

Case Western Reserve University
(Non-medical fellow)

Bern Claudi, Dr. med.

Lothar Kinzl, Prof Dr. med.

Urs Schneider, Dr. med.

Franz Kroon, Dr. med.

Peter Matter, Prof. Dr. med.

George Herrmann, Prof.

(Non-medical fellow)

D. Fraser, Prof.

(Non-medical fellow)

J. T. Irving, Prof.

(Non-medical fellow)