AO Annual Report 2020: AO Trauma year in review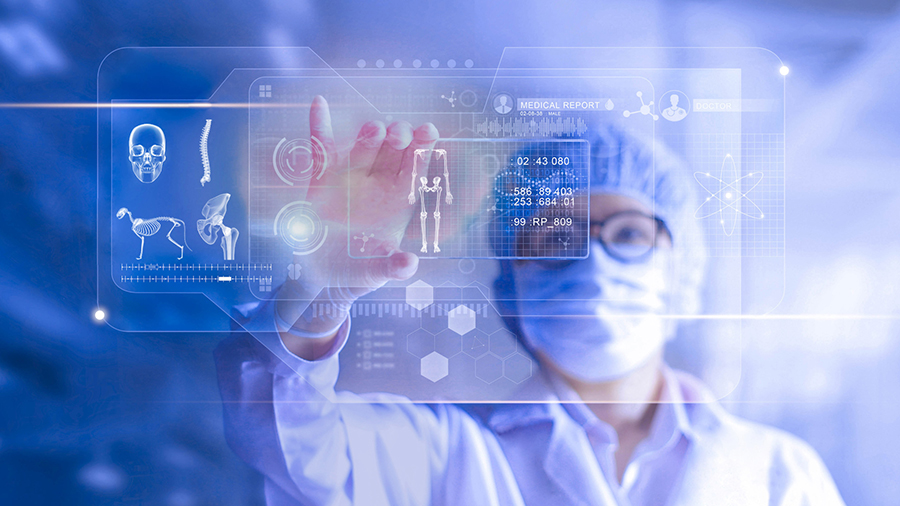 The AO Annual Report 2020, now available online, looks at the challenges and achievements of a year out of the ordinary across five separate chapters—education, innovation, research, finance and governance, and corporate social responsibility (CSR)—and AO Trauma's milestones played an important role.
Education
The AO Annual Report 2020 details how AO Trauma intelligently harnessed digital technology in response to the COVID-19 pandemic-driven scarcity of on-site educational opportunities.
For example, AO Trauma successfully piloted its upper extremity curriculum in an online format to impressive results and enthusiastic responses. Additional evidence of AO Trauma's response to the overwhelming global demand for high-quality education in a globally accessible format in the face of COVID-19 was the new AO Trauma Online Course—Basic Principles of Fracture Management Essentials. Moreover, AO Trauma successfully pivoted to an online format for the AO Trauma World Meeting, employing the AO's highly engaging and immersive event platform to deliver education at the event originally scheduled for April 2020 in Madrid, Spain.
AO Trauma further asserted its innovative nature in 2020 with the continued development of its new, digital Competency-based Training and Assessment Program. This program aims to establish the AO as the globally recognized, trusted provider of a certificate of proficiency.
Research
Leading the way in research, AO Trauma in 2020 recorded progress in a number of areas, from the AO Trauma Clinical Priority Program (CPP) Bone Infection to the six-project CPP Patient Outcome and the AO Trauma surgical site infection prevention bundle multicenter intervention trial focusing on prevention.
Innovation
In yet another example of AO Trauma's innovative nature in 2020, the clinical division teamed up with AO Recon in October to take part in a live, avatar-based 3D interaction platform, Surgical Island's fully online Treatment Week broadcast, comprising demonstrations on prepared anatomical specimens, including lifelike pathologies with closed soft tissue. The event attracted nearly 500 participants.
Alongside AO Trauma's 2020 achievements, the AO Annual Report 2020 details AO Spine, AO CMF, AO VET, and AO Recon milestones, as well as key AO accomplishments, such as mobilization to leverage technology to facilitate online education and expand its reach, as illustrated by the overwhelmingly successful, first-ever fully online AO Davos Courses. Moreover, the AO Innovation Translation Center was launched, and the AO Research Institute Davos underscored its innovation legacy with the launch of OSapp and recorded a new record high number of publications. Additionally, the AO renewed its cooperation with DePuy Synthes; underscored its commitment to opportunity, diversity, and inclusion with the launch of AO Access; launched the AO Sports initiative; and, in response to the global crisis, continued its local and global CSR activities to positively impact patients, the health sector, and communities.
Read the AO Annual Report 2020—enriched with compelling infographics, images, and videos—today.