AO Trauma Course calendars
Find your next educational event from the calendars below, organized by region.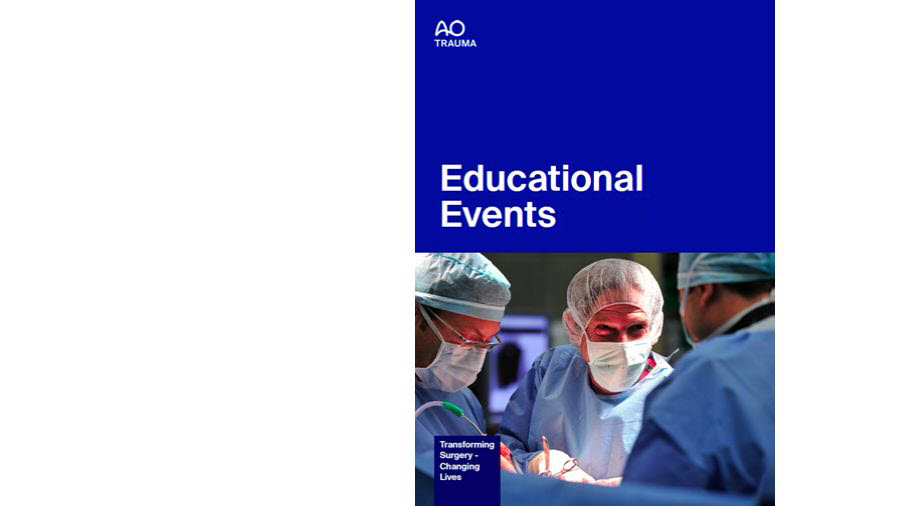 You can explore and find the upcoming courses, webinars or online events interactively, using the AO Trauma Course Finder.
You might be interested in
Videos and webinars
Browse through hundreds of online videos including course lectures, instructions for practical exercises, and best treatment options.
Journals and publications
AO Trauma publications focus on the clinical, educational, and networking needs of orthopedic and trauma professionals.