Education
AO Trauma is committed to improving patient care and outcomes through high quality education.
You might be interested in
Courses and events
Browse through all AO Trauma courses and events worldwide.


AO/OTA Classification
Check out the revised compendium and support resources for adults and pediatrics.


AO Milestones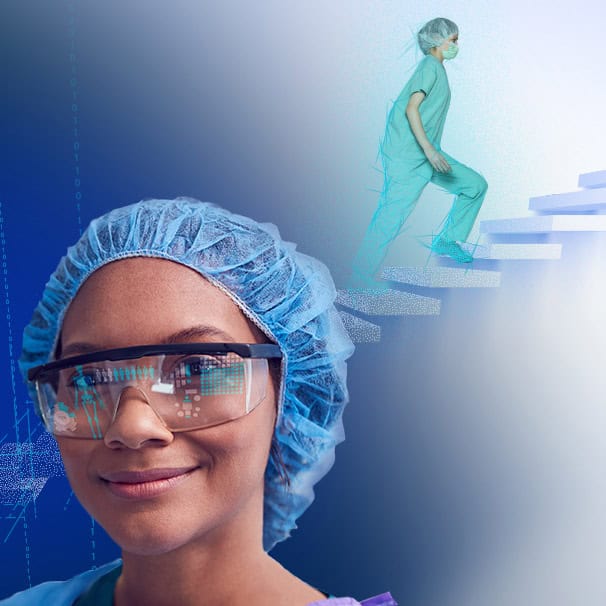 In a world where learning is increasingly happening on-the go, AO Trauma's competency-based training and assessment programs will certify orthopaedic residents and practicing surgeons in key areas of surgery.
AO Milestones will support residency program directors, residents and practicing surgeons by providing tailored digital curricula offering adaptive learning modules, skills training courses, as well as assessments.
AO In-Hospital
AO In-Hospital, designed exclusively for AO Trauma faculty, is the stress-free way to organize high-quality, regular, in-hospital training events for junior orthopedic trauma surgeons, residents, and general trauma surgeons.
Meeting the recurring obligation of providing in-hospital training and education for your surgical staff can be challenging, given your busy schedule.
AO Surgery Reference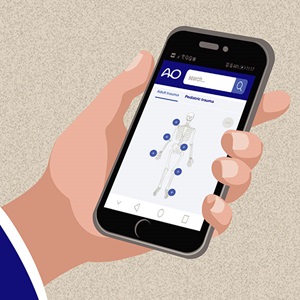 Explore the award-winning online repository for surgical knowledge, describing the complete management process from diagnosis to aftercare for fractures in a given anatomical region.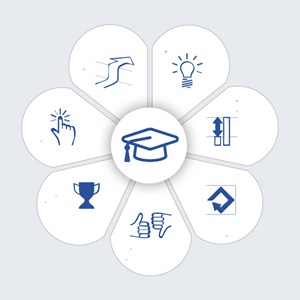 Innovative education concepts
AO Trauma has 60 years' experience with consistent application of progressive adult learning concepts. We are constantly striving to improve our educational offerings. Competency-based curricula, ongoing evaluation, best-in-class faculty development, and hospital-based offerings are some elements ensuring that our education is focused on addressing relevant patient problems.
What we offer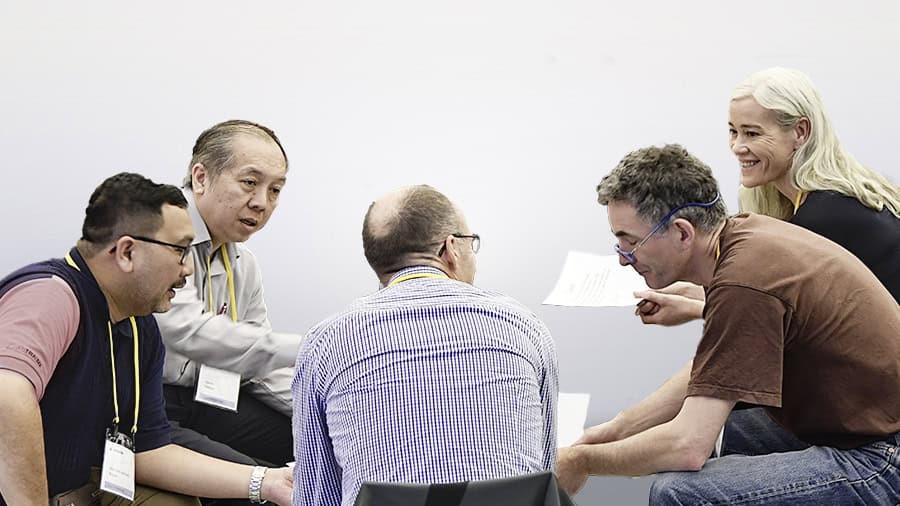 Faculty
Faculty development is key in developing and delivering high quality education.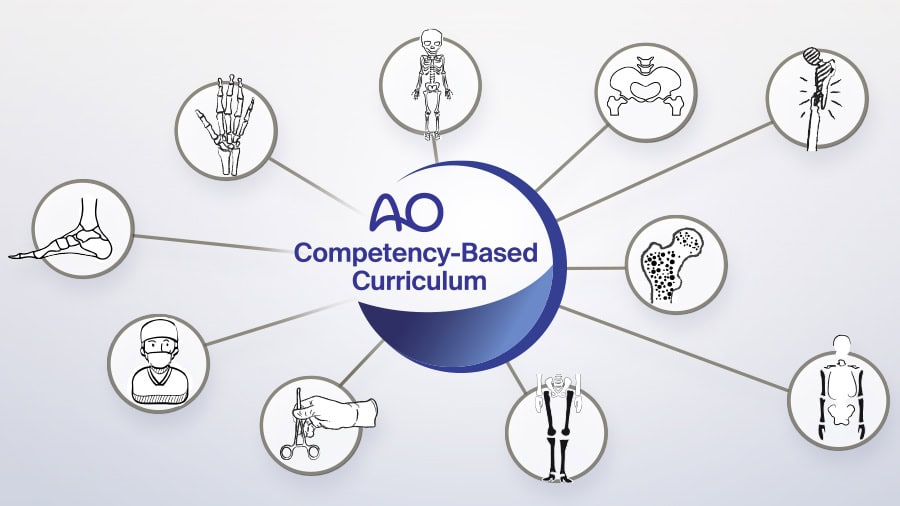 Curricula
Competency-based curricula ensure highest quality content is delivered consistently across the globe.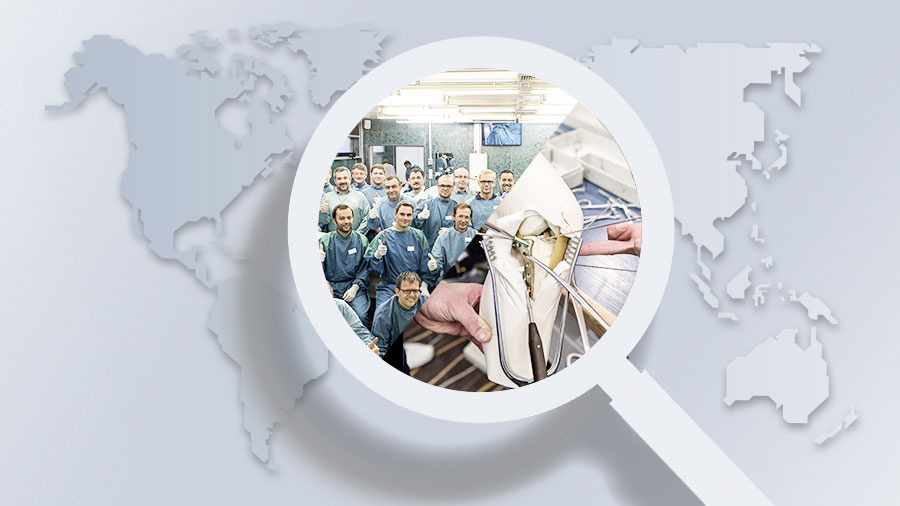 Educational events
AO Trauma offers several event formats, varying from courses to hospital-based education.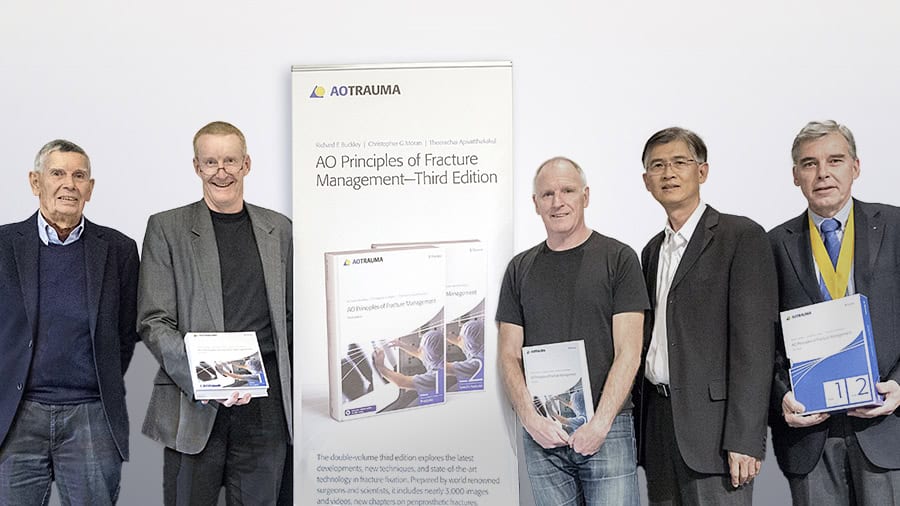 Publications
AO Trauma books and e-books provide in-depth knowledge and expertise.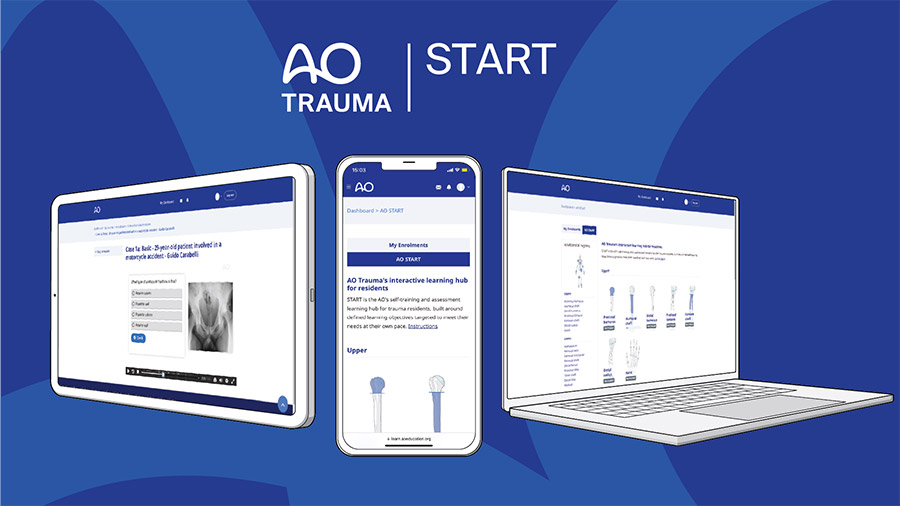 AO START
Discover the award-winning educational tool for orthopedic trauma residents.
AO Trauma education in numbers
>400
Educational events per year
34,000
Event participants per year
4.8
Average course rating of 4.8 out of 5
Welcome from Wa'el Taha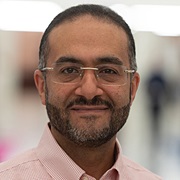 "AO Trauma carefully designs its education programs to match surgeons' and practitioners' current experience and clinical needs, delivering crucial knowledge, skills and perspectives in the most optimal way for you."
Wa'el Taha, Past Chairperson AO Trauma Education Commission