Orthogeriatrics
As the global population ages, the need for improved fragility fracture care grows. The AO Trauma curriculum follows a comprehensive approach addressing challenges of fracture care and orthogeriatric co-management.
Orthogeriatrics education taskforce
The Orthogeriatrics education taskforce is a group of experts who build and continuously improve our educational program. It consists of three international program editors (IPEs).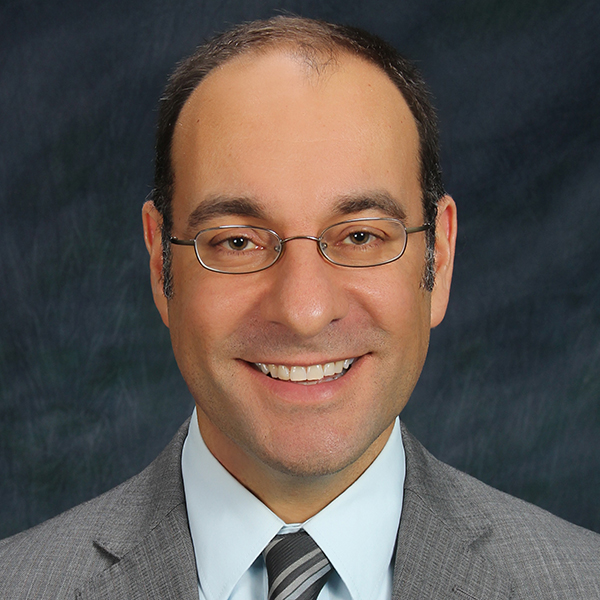 Joseph Nicholas (US)
Term: 2020–2025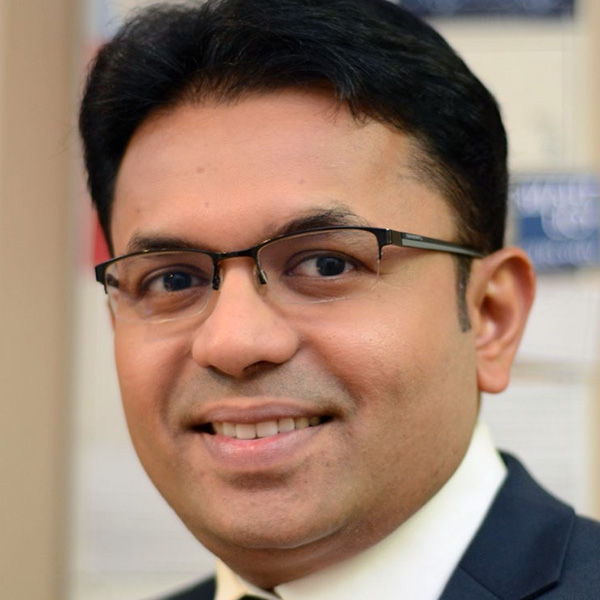 Hitendra K Doshi (SG)
Term: 2021–2023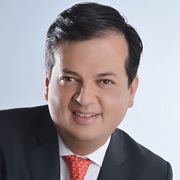 Carlos Maria Olarte Salazar (CO)
Term: 2022—2024
Regional Program Contributors (RPCs)
Asia Pacific
Noratep Kulachote (Thailand)
Ji-Wan Kim (South Korea)
Europe and Southern Africa
Leonid Farba (Russia)
Theodoros Tosounidis (Greece)
Middle East and Northern Africa
Emad Saweeres (Egypt)
Muhammad Usman Sarwar (Pakistan)
Latin America
Ana Milena López Salazar (Colombia)
Jose Eduardo Grandi (Brazil)
North America
Anna Miller (USA)
Lynn McNicoll (USA)
Emilio Fantin (Argentina), 2017–2020
Christian Kammerlander (Germany), 2016–2021
Markus Gosch (Germany), 2017–2019
Hazem Abdel Azeem (Egypt), 2014–2016
Clifford Jones (USA), 2014–2016
Katrin Singler (Germany), 2013–2016
Tak Wing Lau (Hong Kong), 2013–2015
Stephen Kates (USA), 2010–2013
Michael Blauth (Austria), 2010–2013
Cornel Sieber (Germany), 2010–2012
Frankie Leung (Hong Kong), 2010–2012

Steve Schelkun (USA)
Roger Harris (New Zealand)
Wilson Li (Hong Kong)
Bruce Twaddle (New Zealand)
Han Hegeman (Netherlands)
Hans-Christoph Pape (Germany)
Norbert Suhm Switzerland
Jorge Paz (Colombia)
Simon Mears (USA)
Daniel Mendelson (USA)
Muhamad Usman Sarwar (Pakistan)
Joseph Nicholas (USA)
Hitendra K Doshi (Singapore)
Tobias Roth (Austria)
Hans Jürgen Heppner (Germany)
Carl Neuerburg (Germany)
Radwan Metwaly (Egypt)
Sahar Usman (Pakistan)
Tak Wing Lau (Hong Kong)
Daniel Schweizer (Chile)
Carlos Dominguez (Mexico)
Eric Meinberg (USA)
Program description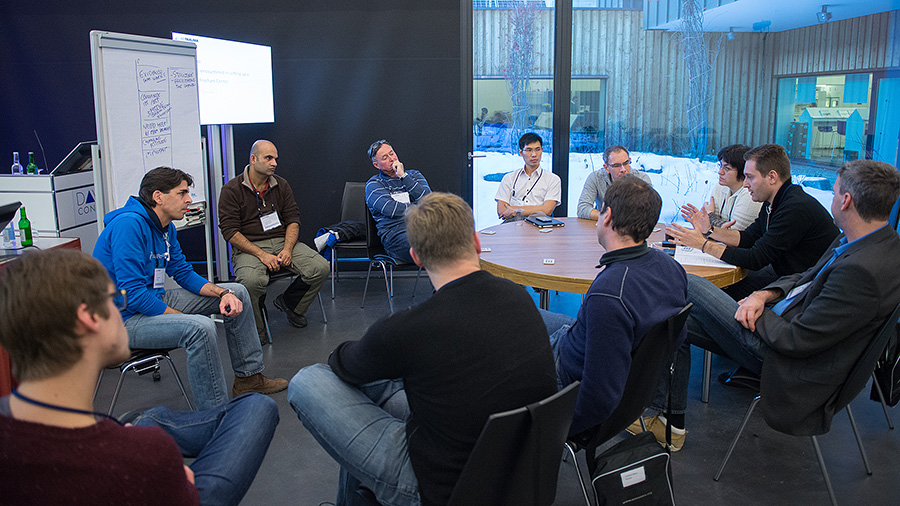 The orthogeriatrics curriculum provides the framework for participants to learn how the overall care of the fragility fracture patient can be substantially improved. Since the fracture represents only one aspect, orthogeriatric comanagement of the patient from admission to completion of rehabilitation is the optimal approach. The AO Trauma Course—Fracture Care in Older Adults delivers the latest evidence as well as practical details on the comprehensive management of fragility fractures in older adults, with the aim of changing attitudes and improving the care of this patient group. An important focus is placed on small group work and discussions. The course consists of seven modules:
Module 1: preoperative phase
Module 2: operative phase
Module 3: upper extremity
Module 4: lower extremity
Module 5: practical exercises
Module 6: postoperative and rehabilitation phase
Module 7: orthogeriatric comanagement
Event defined in the curriculum
AO Trauma Course—Fracture Care in Older Adults
AO Trauma Course—Operative Fragility Fracture Managment (with anatomical specimen)
Target audiences
Practicing surgeons in orthopedic trauma, orthopedics, and general trauma
Geriatricians and other medicine physicians (eg, internal medicine, anesthesiology)
Residents/trainees (surgical and medical)
Resources for faculty
Already a faculty member? Explore resources supporting your teaching activities.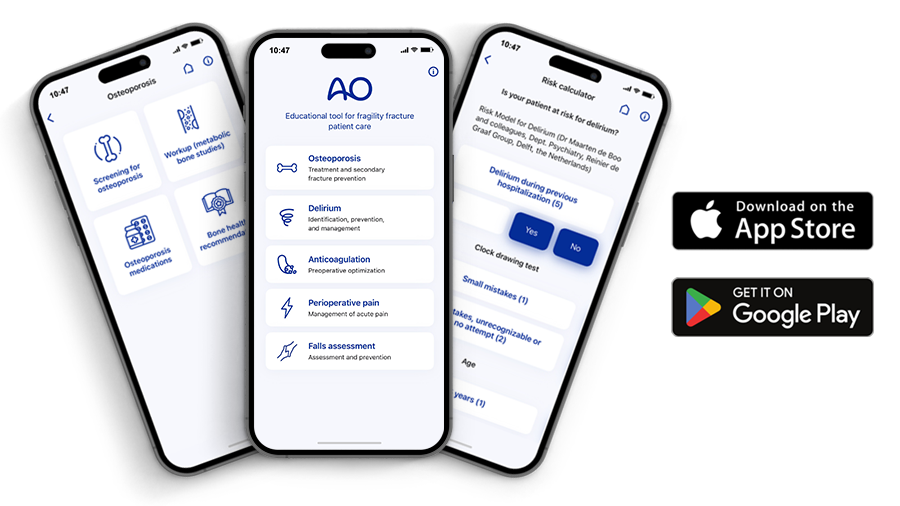 Orthogers Mobile App
Discover this educational tool for health-care professionals managing older adults with fragility fractures.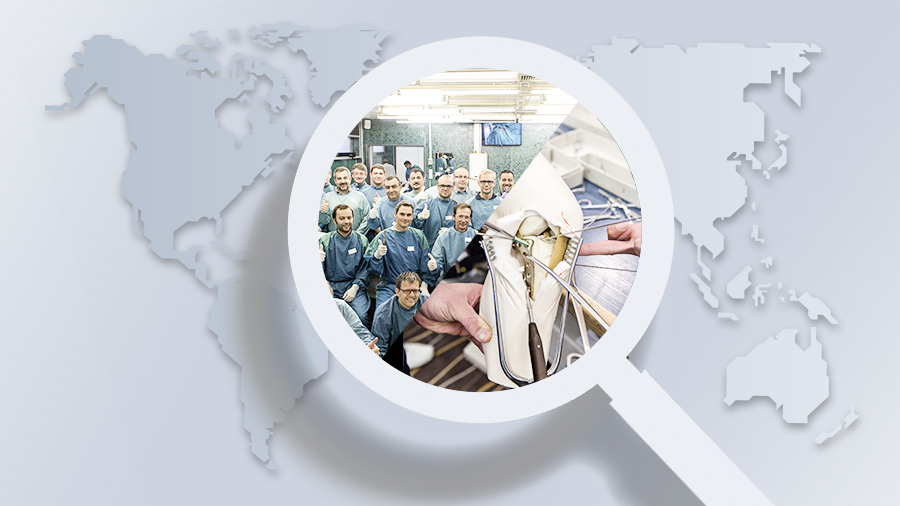 Courses and webinars
Explore our database and search for events on specific topics.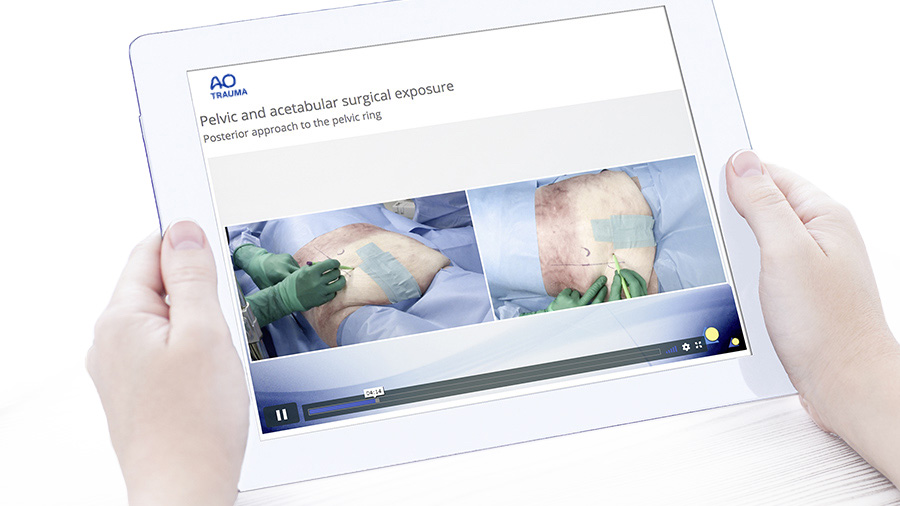 Members only
AO Videos
Access hundreds of videos and look for your area of interest.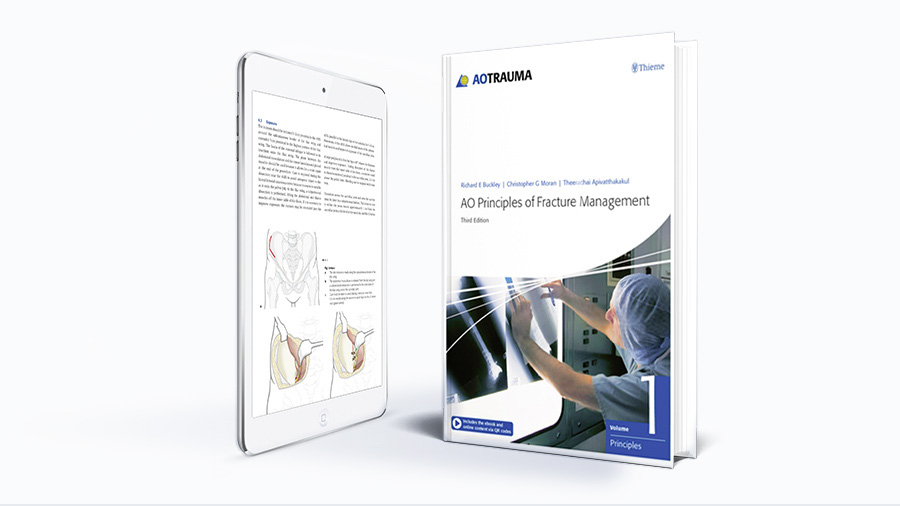 Books
NEW: Osteoporotic Fracture Care—Medical and Surgical Management
Minimally Invasive Plate Osteosynthesis—Second Expanded Edition (Chapter 24 Fragility Fractures) Periprosthetic Fracture Management (Chapter 3, section 3.1: Causes of and risk factors for periprosthetic fractures: Age)
Resources for faculty
Already a faculty member? Explore resources supporting your teaching activities.
Competencies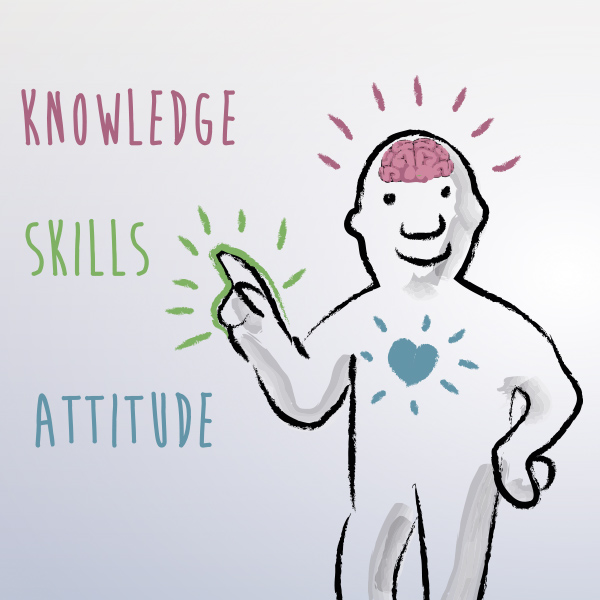 The education taskforce has identified the following competencies for this area of practice:
Correctly fix fragility fractures as indicated
Adapt treatment in line with aging
Recognize comorbidities and polypharmacy
Prevent, identify, and treat complications
Address secondary prevention (osteoporosis, falls)
Restore function early
Apply the basic science of fixation and bone biology
Initiate and comanage patient care with the healthcare team
Build a system of care for fragility fractures
Seek to restore and preserve functionality, independence, and quality of life
What does competency-based curriculum development mean?
Contacts