AO community mourns death of Prof Sigvard T Hansen, MD, father of modern traumatology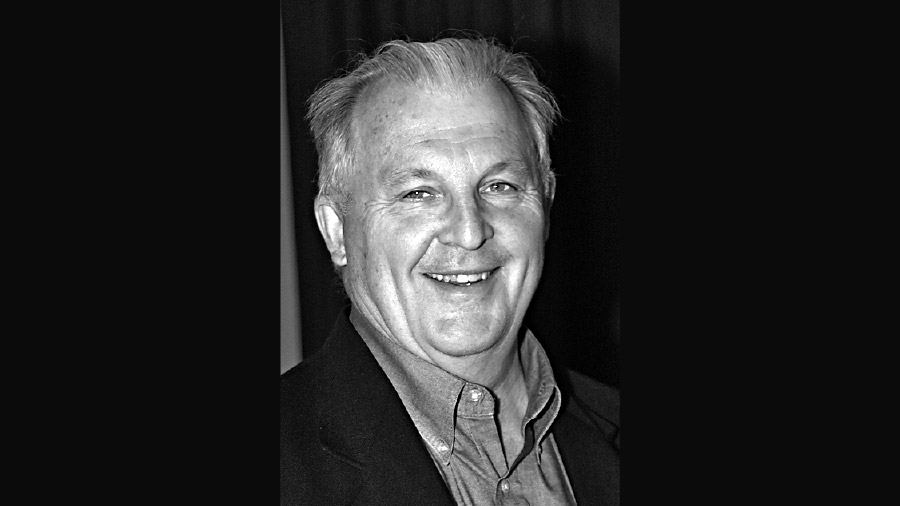 The global AO community today mourns the death of Prof Emeritus Sigvard T Hansen, Jr, MD, an AO Honorary Trustee and cofounder of AO North America (AO NA). Widely renowned as the father of modern traumatology and among the most acclaimed orthopedic surgeons of his generation, Hansen, 87, died November 11, 2023, in Seattle, United States.
A problem solver
Born in Spokane to parents who were educators and raised on a small farm in eastern Washington state, Hansen was known as "Sig" by most of his professional colleagues, but he was "Ted" to family and close friends. He is said to have been repairing tractors by the age of ten—early proof of a pragmatic approach: identifying a problem, breaking it down to its cause, and then fixing it. For more than five decades, he shared his knowledge, experience, and skills in foot trauma and reconstructive foot surgery; across his career, he hosted hundreds of AO Fellows from around the world and supported dozens of AO foot-and-ankle courses worldwide as chairperson, instructor, or faculty.
A Phi Beta Kappa member, Hansen graduated cum laude from Whitman College in Walla Walla, with a degree in biology in 1957, before earning his MD from the University of Washington (UW) Medical School in Seattle in 1961. Following an internship at King County Hospital in Seattle (1962), he spent three years in the United States Navy as a general medical officer and senior medical officer at Naval Ammunition Depot Ohahu. Returning to Washington, he completed his residency in orthopedics at UW Medical Center (1969), and—while still a resident—was asked to join the orthopedic faculty in 1968, but instead took a six-month leave of absence for pediatric neuromuscular training at Sheffield Children's Hospital in the United Kingdom. While in Europe, Hansen visited trauma specialist in Germany, Austria, and Switzerland to learn internal fixation techniques not yet available in the United States.
Father of modern traumatology
In 1971, Hansen became an assistant professor in the UW Department of Orthopaedics, advancing to chief of the department in 1973, at about the same time the department began absorbing injured patients from the newly formed paramedic program. Hansen initiated a protocol of fixing trauma patients' fractures within hours of injury, using surgical techniques he had learned in Europe He was confident that enabling these patients to sit up and walk instead of allowing them to linger in casts or long-term traction would prevent pulmonary and neurological deterioration and save lives. Though this protocol was very controversial at the time, it proved itself and eventually became the gold standard of orthopedic trauma care. It was Hansen's introduction of early internal fixation for severely injured patients that earned him the title, "father of modern traumatology."
Hansen ran an orthopedic traumatology fellowship from Harborview beginning in 1979 and in 1991 started a foot and ankle fellowship applying traumatology techniques in both traumatic and congenital foot-and-ankle disorders. From 1981–85, He was chair of the UW Department of Orthopaedics, a role he left in order to focus on his work at Harborview Medical Center in Seattle, which he established as one of the premier trauma centers in the world and where he was director of the Sigvard T Hansen Jr Foot and Ankle Institute. In 2000, he published Functional Reconstruction of the Foot and Ankle, a single-author textbook that has become, for many, the bible of foot surgery. A founding member of both AO NA and the Orthopaedic Trauma Association (OTA), Hansen retired from full-time practice in late 2010.
Ever an innovator
Hansen was an early and influential North American advocate for primary intramedullary nail stabilization of long bone fractures and a champion of early "aggressive" management of open fractures with primary, meticulous—but conservative—debridement coupled with internal or external stabilization. His innovations of aggressive and expeditious care for polytrauma patients revolutionized the field and—unsurprisingly—Hansen amassed a number of awards over the course of his long career, including having Harborview's foot-and-ankle clinic dedicated to and named after him (2000); the UW School of Medicine's Distinguished Alumni Award (2001) ; recognition in 2019 as a Pillar of the American Orthopaedic Foot & Ankle Society (AOFAS) for his dedication to educating foot and ankle orthopedic surgeons and advancing the specialt y; and the AO Technical Commission Executive Board's 2006 Innovation Prize recognizing his lifetime achievement and exceptional contribution to the development of new concepts, technologies, and treatment options in trauma, reconstructive, and orthopedic surgery.
Hansen's interests outside of medicine focused primarily on physical work: for example, climbing Mount Rainier and digging out a wine cellar under the kitchen at home. He loved his family and his dogs.
'A mentor to us all'
Dr Andrew K Sands, a member of the AO Technical Commission (AO TC) Trauma, described Hansen's courage in the face of resistance to early stabilization of long bones and open fractures.
"Hansen was an early adopter of OTA/AO principles in the United States and their approach of screw/plate fixation," Sands and coauthor Bruce H Sangeorzan, MD, wrote in a 2020 Journal of Orthopaedic Trauma tribute to Hansen. "However, he advanced the concept of intramedullary fixation of long bones well before it was adopted by the OTA/AO thought leaders or performed at other trauma centers in the United States."
For those contributions and countless others, the authors offered "Thanks to the man who, often in the face of professional resistance, taught us to be surgeons, showed us the right way to do things, and is a mentor to us all."
'The mentor we all aspire to be'
Dr Keith Mayo, also a member of the AO TC Trauma as well as a member of the AO Recon Steering Board, remembered Hansen as "unflappable."
"He rarely, if ever, raised his voice and then usually to protect his staff or colleagues so they could proceed with their jobs," Mayo said. "He was confident without a trace of arrogance. He had a subtle sense of humor that his patients and all around him enjoyed. He was the mentor that we all aspire to be. He taught [and] provided appropriate independence and support. He thrived in our successes and provided insight and guidance when we fell short of his or our own expectations. The world is a far better place thanks to the legacy of Ted Hansen."
'A true hero'
Prof Hans Zwipp, former chairperson of the AO TC Trauma's Foot and Ankle Expert Group (FAEG) and recipient of the 2014 FAEG-AO-International ST Hansen Award, an accolade established in Hansen's honor in 2012, described the indelible mark Hansen left on the lives of those he taught and those he treated.
"He differed from other orthopedic surgeons in the United States in that he allowed podiatrists to do operative training rotations at Harborview to learn from him how to treat foot problems correctly," Zwipp said. "He was outstanding with his pioneering foot surgery, his incredible expertise on how to repair painful feet, and his unique ability to operate, explain, and teach," said Zwipp, "and by—what seems to me to be the most important— always remaining the patient's caring partner: honest, humble, and willing to pass on his knowledge to inexperienced [surgeons] so that patients could benefit from it. We have lost a true hero."
'Truly a great loss'
"This is truly a great loss of one of the pioneers of foot surgery," said Dr Michael Raschke, chairperson of the AO TC Trauma.
Hansen is survived by Dalia, his wife of 36 years; sons Christopher (Andrea) and Eric (Tami) from a previous marriage to Mary Jane Weinman; grandchildren AnaLucia, Peter, Emma, Sam, and Ben; his wife's daughters Daina Leon (Jorge) and Kima Schwend (Greg) and their children Joseph, Sofia, Wesley, and Sebastian; nephew Tracy Dethlefs (Francine) and their son Keon. He was preceded in death by his parents, Sigvard and Beverley, brother Derek (also known as Pete), and sister Marilee.


Written by AO President Tim Pohlemann