The results are in: AO In-Hospital is the new name of AO Trauma's newly launched educational product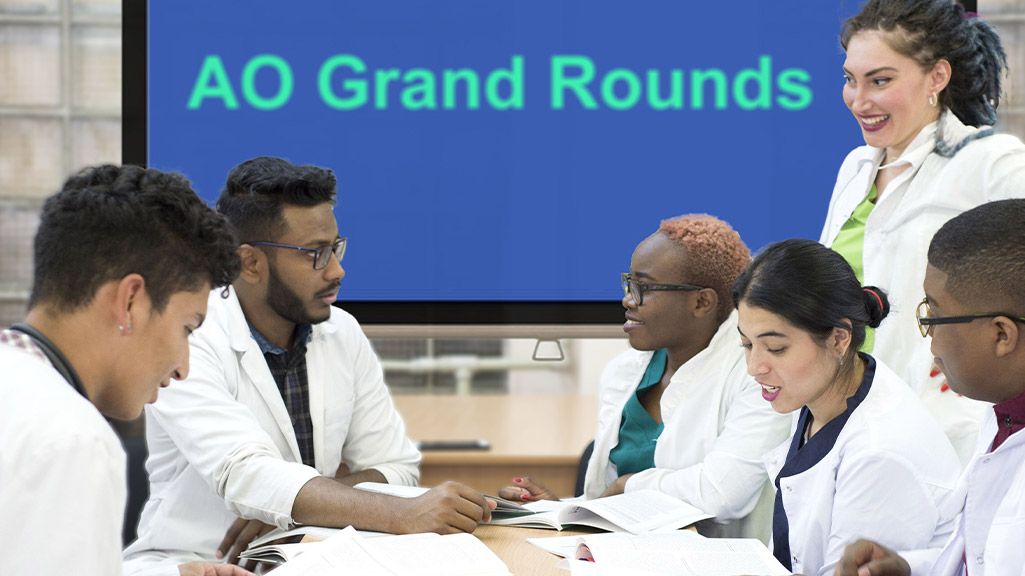 AO Trauma's community product naming contest drew to a close this week with voters choosing AO In-Hospital to replace the working name, AO Grand Rounds, of its newly launched educational product exclusively for AO Trauma faculty to use to deliver training in their own hospitals. The third and final round of the contest drew 760 voters from 101 countries.
The grand prize winner—picked at random from all entries received from all stages of the contest—is Dhaval Sagala from Dubai, UAE, who receives an economy flight, hotel accommodation and course fees voucher to attend an AO Trauma course of his choice at the AO Davos Courses 2022, December 4–16, in Davos, Switzerland.
The contest to choose a product name with broader, more global appeal marked the official launch of AO In-Hospital, which was two years in the development and pilot phases under the AO Grand Rounds working name. Voters chose AO In-Hospital from a short list of name proposals that also included AO On-Site and AO@home. Winners in the first two stages of the competition received vouchers to the AO Trauma course of their choice in their respective regions.
A milestone in AO Trauma history
Members of the AO In-Hospital Steering Committee, Michael Baumgaertner, Kodi Kojima and Wa'el Taha called the community naming contest a great success.
"We thank everyone who contributed to this milestone in our history by contributing name proposals and voting in our contest," they said. "The contest generated considerable buzz about our new digital offering. In stage 1, more than 880 participants submitted more than 1,500 proposals for new names for our suite of free-of-charge, module-based, in-hospital training content. The contest as a whole inspired more than 5000 actions ranging from submissions of names and referrals of friends to visits to the product page on the AO website."
Responding to hospitals' needs
Responding to hospitals' need to provide regular education to their surgical departments, the AO launched the innovative educational product which comprises free, module-based content for AO faculty to deliver at their own hospitals. Currently, four modules are available: acute compartment syndrome, polytrauma, management of open fractures and best practices in geriatric hip fractures.
AO Trauma faculty can already access the AO In-Hospital Dashboard and register to organize one of these four in-hospital training modules for their junior orthopedic trauma surgeons, residents, and general trauma surgeons.