New AO Trauma Lower Extremity Curriculum launched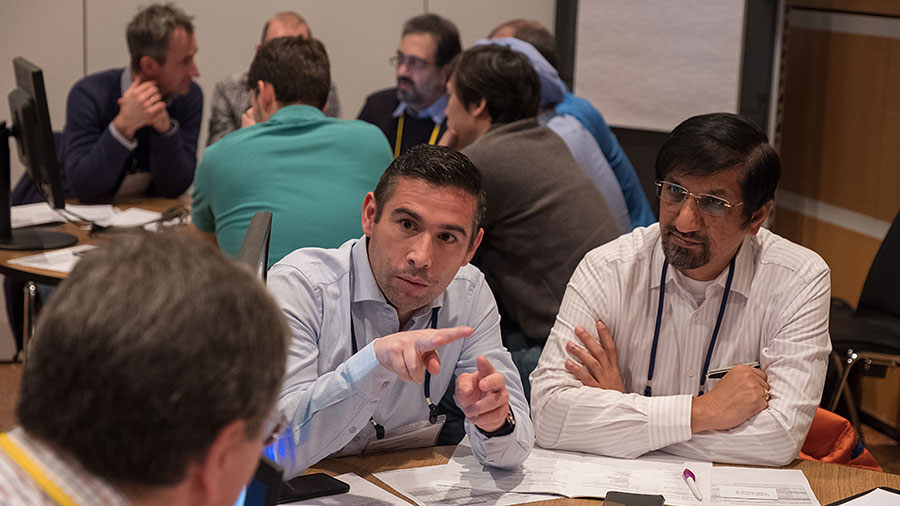 Following approval by the AO Trauma Education Commission this year, the AO Trauma Lower Extremity Education Taskforce of international program editors (IPEs) and regional program contributors (RPCs) have worked on finalizing the program and the support materials for lower extremity trauma courses for both practicing surgeons and experts for full global rollout. Final adjustments will be made based on feedback and suggestions for improvement to be collected from every event in 2022–2023.
Resources
The faculty support package now provides a structured starting point for each chairperson to run an effective event that meets the needs of the local audience using the collective input of many experts worldwide. Instead of spending time gathering and checking cases for quality, a full library of cases and lectures is available for selection.
Modular structure
The entire program is built from modules, making it possible to combine anatomical regions to plan the course and to select optional material depending on local needs. Besides the comprehensive 3-day AO Trauma Masters Course—Lower Extremity Trauma (With Anatomical Specimens), three more specialized courses on the femur, the knee, and the tibia and fibula are envisaged, and templates for those are being developed.
Teaching is strongly based on case discussion
Most of the course is delivered through small group discussions, where structured cases integrate the learning objectives from the curriculum. The cases have been carefully selected and documented and have undergone a peer-review process to ensure that they deliver appropriate key messages and follow the AO principles. Lectures are only used to introduce the challenges related to each anatomical region and to summarize the evidence for current management. The ideal educational setting for this course is one large room with roundtables, each consisting of six to eight participants and two faculty members.
Contributions
The curriculum work has been led by the five past and current IPEs: Marinis Pirpiris, Brett Crist, Marco Berlusconi, Lisa Blackrick, and Robinson Esteves Santos Pires, supported by surgeon RPCs from all over the world. For more information and all contributors, please see the curriculum website.
Feedback is welcome and encouraged
Faculty chairing lower extremity courses in 2022–2023 are asked to utilize the available material for course planning and delivery. The IPEs and RPCs are happy to provide support in setting up the program and be available as faculty.
Any feedback on the framework and material is highly valued and can be shared with the AO Trauma Lower Extremity Education Taskforce via Barbara Niederee.