Learning and growing together: Adaptable self-service clinical training modules bring the AO principles to AO Trauma faculty members' hospital ORP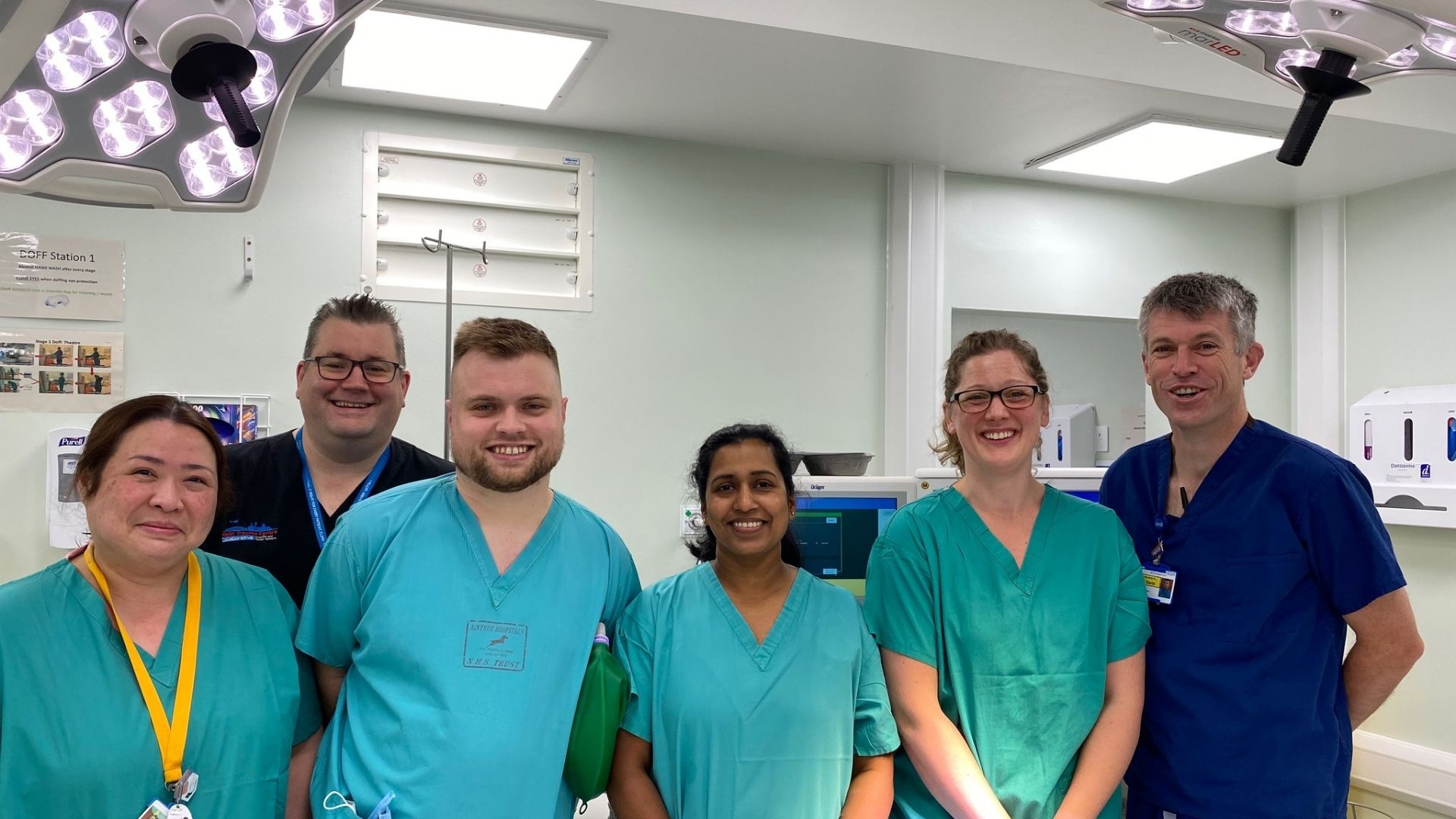 AO Trauma's highly interactive clinical training modules (CTMs) for operating room personnel (ORP) aren't new, but they are picking up steam, thanks to their flexibility, high degree of interactivity, accessibility, and team-building value.
Free of charge to AO Trauma faculty members and available in five languages, the six modules of self-service AO-developed educational material are aligned with the AO Trauma curriculum for ORP CTMs and rooted in the AO principles. They are available today for AO Trauma faculty to use in their organization of ORP training in their hospitals.
"Our ORP CTM curriculum really addresses a mix of interests, needs, and problems," explains AO ORP Project Manager Isabel Van Rie Richards, noting that ORP courses typically are expensive and require participants to take time off of work. In contrast, AO Trauma ORP CTMs are ready for hospitals' surgeons and senior ORP to teach at their own hospitals and they are adaptable to surgeons' and hospitals' own practices."
Agile response to the need for in-hospital education
The modules are the brainchild of the AO Trauma ORP education taskforce, specifically addressing the value ORP place on educational sessions within their own hospitals. Since the first ORP CTM module was launched in 2014, ORP in the United Kingdom, Peru, Belgium, and the Netherlands have completed the modules, Van Rie Richards says. Because the modules are taught in hospitals, they can easily be postponed or rescheduled—an important consideration during the COVID-19 pandemic, when hospitals, surgeons, and ORP must be able to quickly shift gears to meet escalating needs for patient care.
Competency-based self-service content
The ORP CTMs are competency-based, completely standardized, and adaptable, but the embedded competencies and outcomes remain unchanged. The "self-service" approach means surgeons can apply online to participate, receive their own dashboards, and then simply send a link to invite their target participants to the short, focused educational sessions that promote reflection, discussion, and hands-on demonstrations, and include participant self-assessment at the beginning and end of the training. Each 2.5- to 3.5-hour CTM is designed for eight to 20 participants and includes all the materials a surgeon needs to organize the event, from pre-event reading and lectures to videos, user manual, participant study guide, and pre- and post-event assessments. Participants receive a certificate upon completion of each CTM.
Six modules are available today in English, Spanish, French, German, and Dutch, with Russian and Chinese translations coming soon.
Learning is 'front and center'
AO Trauma ORP education taskforce member Pauline Johnston, who was involved in development of the content, says the ORP CTMs' design puts the learning experience front and center.
"The duration of each CTM prevents information overload. This gives ORP time to reflect on what they have learned prior to attending the following module," Johnston points out.
Easy-to-use educational content
AO Trauma faculty member David Melling, a consultant trauma and orthopedic surgeon at Liverpool University Hospitals National Health Service (NHS) Trust, knows personally the value delivered by the CTMs: His ORP staff recently successfully completed all of the ORP CTM training.
"The AO Trauma ORP CTMs have been fantastic for me as an educator, for the operating theater team members who have experienced these events and gained knowledge and skills from them, and for the department that has gained a little recognition from running them," he says. "From a busy consultant's point of view, these events are really easy—and not time consuming—to set up."
'A chance to grow together'
Van Rie Richards says surgeons and ORP clearly appreciate the ORP CTMs.
"The longer the pandemic goes on and the bigger the education gap becomes, the more eager ORP are to get the education we're offering," she says. "Our ORP CTMs give surgeons and ORP a chance to work together and grow together as a team. We owe a big thank you to the AO ORP and surgeon community…who have been so devoted to bringing the AO Trauma ORP CTM curriculum to life."
Are you interested in organizing an ORP CTM in your hospital?
Visit https://clinicaltrainings.aofoundation.org/sites/registration.html and register today.