Basics in fracture treatment for ORP, Basel 24.10.–25.10.2023
Our annual basic principles course for ORP in Basel was a great experience!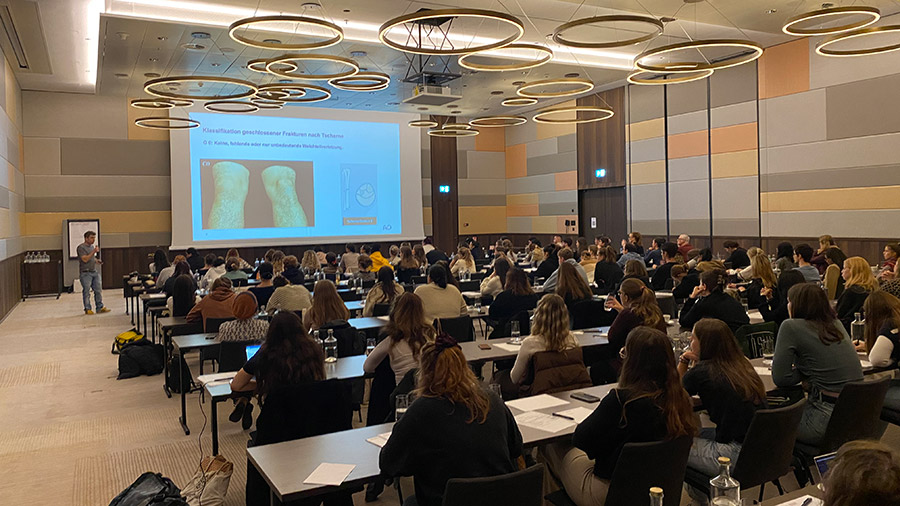 Der AO Trauma Kurs "Prinzipien der Frakturbehandlung für Fachpersonal Operationsbereich" war ein voller Erfolg. Zahlreiche engagierte Teilnehmer aus verschiedenen Einrichtungen trafen sich in einer modernen, bestens ausgestatteten Location. Der Kurs bot ein ausgewogenes Verhältnis zwischen Theorie und Praxis, förderte die aktive Teilnahme und beinhaltete praxisnahe Übungen. Dies ermöglichte den Teilnehmern, relevante Fähigkeiten zu entwickeln und tiefes Verständnis zu erlangen. Ein beeindruckendes Bildungsangebot, das zweifellos die berufliche Praxis des Teilnehmerpersonals in der Traumatologie verbessern wird.
Christian Michelitsch
---
The AO Trauma course "Basics in fracture treatment for ORP" was a complete success. Committed participants from various institutions met in a modern, excellently equipped location. The course offered a balance between theory and practice, encouraged active participation and included practical exercises. This enabled participants to develop relevant skills and gain deep understanding. An impressive educational offer that will undoubtedly improve the professional practice of the participating staff in traumatology.
Christian Michelitsch