Why should I join AO Trauma? 
Explore our valuable member privileges
AO Trauma membership privileges
Gain access to exclusive educational content, networking and professional development opportunities, direct reference tools, and great career path opportunities for trauma surgeons, operating room personal (ORP), and researchers at every stage of their career.
As a member of our unique network, you will learn from and share knowledge with expert colleagues from around the world. Belong to the leading global orthopedic trauma community with a unique culture of surgeon leadership, camaraderie, volunteerism and mutual respect.
Benefit from AO Trauma's rich membership opportunities, share your passion, and help shape the future of AO Trauma.
What AO Trauma's members say: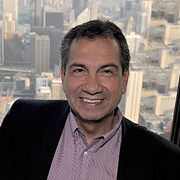 "The benefits are amazing. I improve my skills with recorded lectures to become a better surgeon."
Fernando de la Huerta (MX)