Jubilee fund tibial fracture education project makes headway in Latin America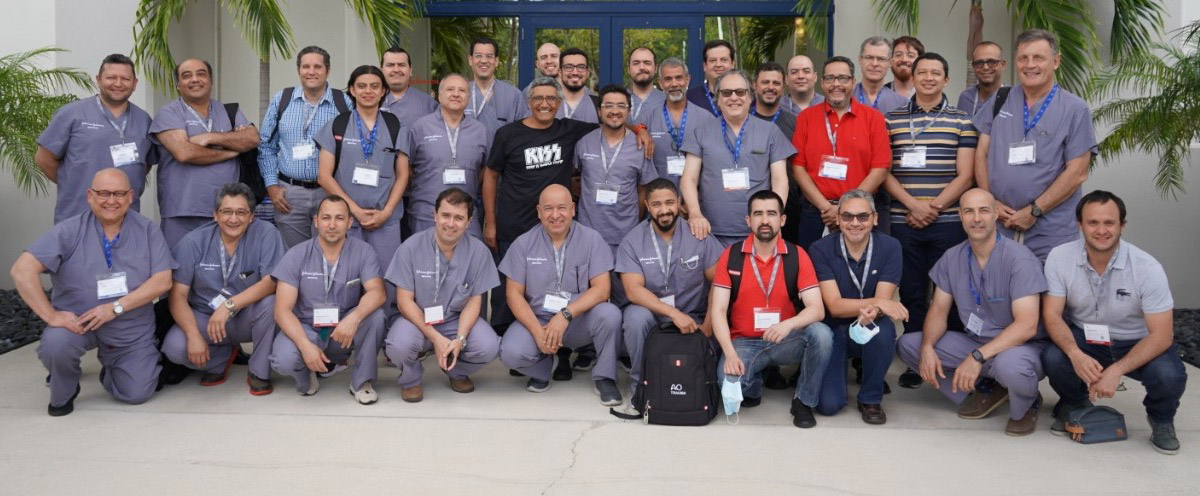 As part of the AO's 60th anniversary celebrations, the AO Trauma Latin America Regional Board—advancing the AO's mission of promoting excellence in the care and treatment of musculoskeletal disorders—proposed an AO Jubilee project to improve the outcome of the open tibial shaft fractures in Central American countries.
Supported by the AO Jubilee Fund, this AO Trauma Latin America (AO TLA) project is making headway in its aim to educate local surgeons on the management of open tibial fracture related to road traffic accidents.
Selected to participate in the project were El Salvador's Hospital Nacional San Rafael and Hospital General Instituto Salvadoreño del Seguro Social, Honduras' Instituto Hondureño de Seguridad Social, and the Dominican Republic's Hospital Traumatológico Ney Arias Lora.
The project started with a field diagnosis of the hospitals' infrastructure and emergency services for road traffic accidents, followed by development of an educational plan aimed at reducing open tibial shaft fractures' sequelae. Local surgeons following the protocol collected data from all patients with open tibial shaft fractures for one year according with the expertise of each hospital and surgeon.
According to protocol, all patients were took the 12-item short-form health survey (SF-12v2®) assessing health-related quality of life issues like complication and return-to-work rate. During the case discussions, the lessons learned, the impact of these interventions, and what could have been done better were evaluated.
After this phase, the surgeons took part in online courses on various aspects of managing open tibial fractures and, in a second phase, participated in practical exercises during cadaver courses in April 2022.
Participating surgeons received specific hands-on training and mentoring by AO TLA faculty including project chairperson William Belangero (Brazil), Paulo Barbosa (Brazil), Guido Carabelli (Argentina), Emilio Fantin (Argentina), Vincenzo Giordano (Brazil), Carlos Olarte (Colombia), José Arturo Xicará (Guatemala), Miquel Videla (Spain), Rodrigo Pesántez (Colombia) and Robinson Pires (Brazil).
After the courses, the third and the last phase of the project consists primarily of conducting a new follow-up of the patients, applying the knowledge received and supported by a mentoring activity conducted by the faculty. During the mentoring activity, participants will have the opportunity to analyze difficulties and identify and assess new needs.
The final report will analyze and measure the importance of this educational approach to improving participants' knowledge, skills, and attitudes.
Bringing the project to life has been a collaboration between Latin American orthopedic surgeons committed to ensuring better outcomes for patients in the region. Twenty-four surgeons are involved in this project which can also help to advance useful educational material for all Latin American surgeons, given the importance of proper management of open tibial fractures and the constant search for efficient treatments.