AO In-Hospital events earn enthusiastic response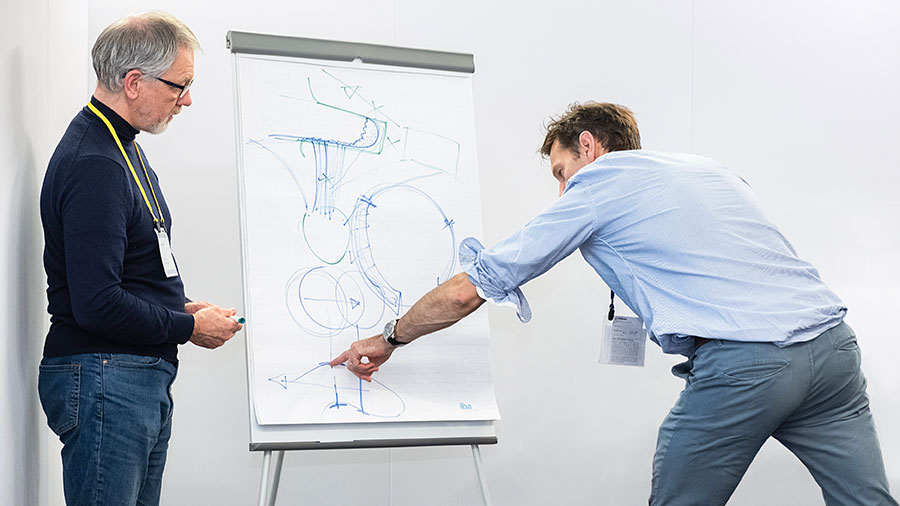 An enthusiastic response shows that AO In-Hospital modules are high-value assets for AO Trauma faculty members, helping them to organize educational events for their surgical staff at their workplace.
Not yet a full year since its official launch, AO Trauma training modules continue to pick up steam—and participants. AO In-Hospital—the stress-free way for AO Trauma faculty to organize high-quality, in-hospital-based events for junior orthopedic trauma surgeons, residents, and general trauma surgeons—has facilitated 66 successful events since its June 2022 launch.
Designed exclusively for AO Trauma faculty, the modules help these busy surgeons meet the recurring obligation of providing in-hospital education for surgical staff. AO In-Hospital comprises a library of high-quality training modules. AO Trauma faculty can easily access these assets online through the dashboard to efficiently organize events.
Positive feedback from faculty
AO In-Hospital event organizing chairpersons are already realizing the modules' value: As evidenced by the number of returning hospitals and organizing faculty, AO In-Hospital has proven to be an excellent teaching opportunity for AO Trauma faculty, allows faculty to take their teams' knowledge to the next level.
"Almost unanimously, AO In-Hospital educational event chairpersons agree that the platform provides extremely useful and applicable knowledge and that they would recommend it to their peers," said AO Trauma Chairperson Michael Baumgaertner. "Faculty testimonials range from 'The faculty loved the quality of lectures and residents loved the engagement—already planning the next one' and 'highly organized and detailed, perfect event for current teaching and learning theory' to 'great experience,' 'minimal effort to set up the event,' and 'intuitive system, easy to use.'"
Currently, event packages for four modules are available in the dashboard:
Acute compartment syndrome
Polytrauma
Management of open fractures
Best practices in geriatric hip fractures


Full package for organizers' convenience
In addition to access to content, the platform provides everything for conveniently organizing the event in-hospital, from event registration and participant management and pre- and post-event assessments to issuing certificates of attendance.
Getting started with AO In-Hospital is as easy as visiting the dashboard , or, for further information, reaching out to in-hospital@aofoundation.org.