Panagiotis "Peter" Giannoudis is the new AO Trauma Research Commission Chairperson-elect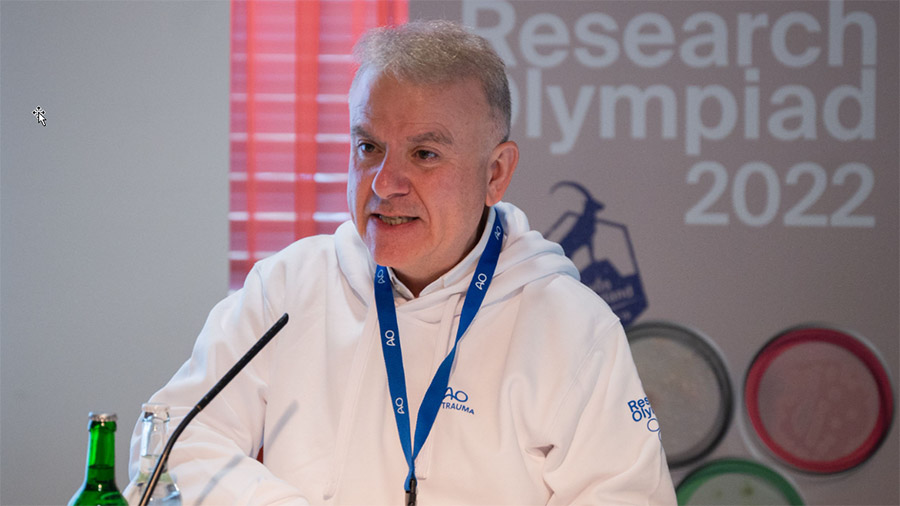 We are pleased to announce the results of the election of AO Trauma Global Research Commission (AO TRC). Following the election conducted in December 2022, Panagiotis "Peter" Giannoudis will take the reins as AO Trauma Research Commission Chairperson-elect on July 01, 2023.
Prof Giannoudis, who was trained in Greece and the United Kingdom and whose specialist training included an AO Trauma Fellowship in Germany, is internationally renowned, working as Consultant Trauma and Orthopaedic Surgeon at the Leeds Teaching Hospitals NHS Trust in Leeds, United Kingdom.
Prof Giannoudis extensive service to AO Trauma includes terms as Chairperson of the AO Trauma Europe and South Africa Research Committee (AO TESA RC). He also has served as a member of the AO medical team assigned by Technical Commission, to work in the RIA-2 project which received the innovation prize award for 2020.
On July 01, 2023, Prof Giannoudis will begin his 1 year term as Chairperson-Elect of the AO Trauma Research Commission. From July 1, 2024, he will start a 4 years term as Chairperson, succeeding Prof. Pol Rommens in this position.
The election process was overseen and ratified by the Nomination Committee (NomCom), which has confirmed that the process was transparent, fair, and in full compliance with the AO TRC Terms of Reference. The AO Trauma International Board approved Giannoudis' election on December 10, 2022. AO Trauma congratulates Panagiotis "Peter" Giannoudis, thank him for his commitment and wishes him every success in his new role.