Cast your vote for AO Grand Rounds' new name and win a place at the AO Davos Courses 2022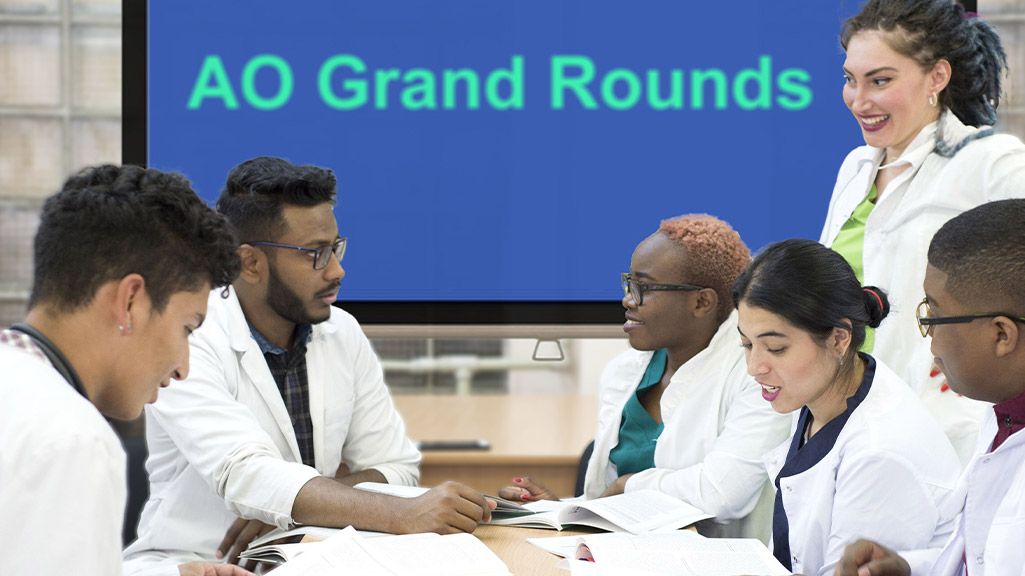 The final voting phase in AO Trauma's community product naming contest to choose a new name for AO Grand Rounds—the AO's free-of-charge, module-based, in-hospital training—gets underway today with a short list of submissions for you to choose from.
The competition to select a new name with broader, more global appeal marks the official launch of AO Grand Rounds, an innovative product answering the demand for in-hospital training.
The shortlist:
AO In Hospital
AO On-Site
AO@home
All the short-listed entries were proposed by more than one participant in stage 1 of this competition. In stage 2, everyone who proposed a name on the short list was entered into a drawing, with the winners receiving a voucher for the AO Trauma course of their choice in their respective regions.
The following are the stage 2 winners:
Jaime A L from Colombia (from the AO Trauma Latin America region) for AO In Hospital name suggestion
Tarek B from Jeddah (from the AO Trauma Middle East and Northern Africa region) for AO On Site name suggestion
Chung Ming Chan from Singapore (from the AO Trauma Asia Pacific region) for AO@home name suggestion
Cast your vote in the third and final stage
In this final voting phase of the competition, all members of the AO Trauma community have a chance to vote for their favorite short-listed name proposal. The new name for AO Grand Rounds, naturally, will be the entry that receives the most votes from the AO Trauma community.
Don't miss your last chance to be part of an AO Trauma milestone by voting for the name of your choice using the contest widget below:
Your stage 3 vote makes you eligible for the contest's grand prize: an economy flight and hotel accommodation to attend the AO Trauma course of your choice at the AO Davos Courses 2022, December 4–16, in Davos, Switzerland. The winner of the grand prize will be chosen at random from all valid entries received in stage three of the competition.