AO Surgery Reference: distal humerus revision published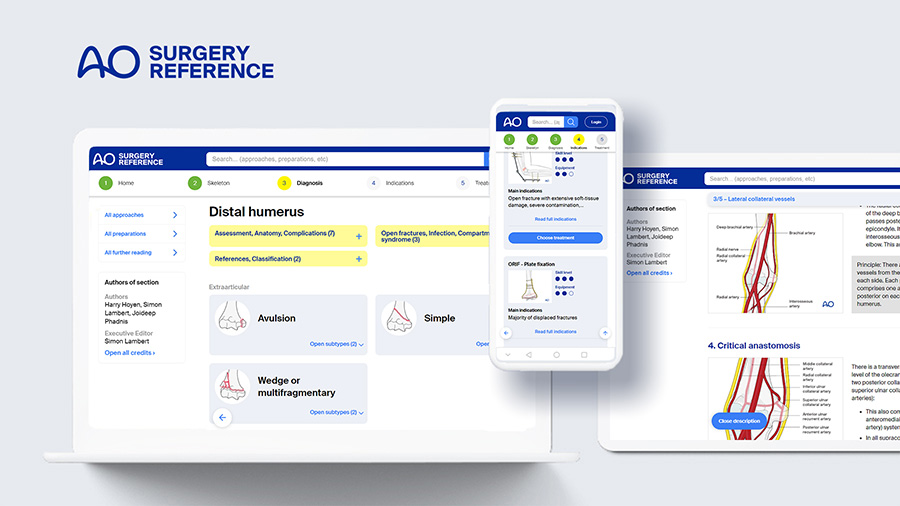 Now featuring state-of-the-art techniques and implants, the module was revised and expanded by Harry Hoyen (United States) and Joideep Phadnis (United Kingdom) together with Simon Lambert (United Kingdom) in his dual role as editor and author.
The module now contains:
Patient assessment (new)
Detailed patient preparation
Approaches with wound closure and olecranon fixation options
Further reading on complications and neurovascular considerations (new)
Plating techniques with state-of-the-art implants
The revision has been supplemented with indications and a step-by-step description of elbow arthroplasty (hemi and total). A chapter on vascularization gives insight into the blood supply to the epicondylar region.
Work in progress
As part of its continuing efforts to improve and expand the content, the AO Surgery Reference team is currently working on the production of:
The pediatric distal tibia module
The third periprosthetic module covering the shoulder
The following adult trauma modules are under revision:
Proximal femur
Hand modules
Foot modules
Improved navigation
As suggested by our users, the following improvements have been introduced to the AOSR user interface:
Step 5 (Treatment) in the navigation bar
Reduced header
Shortcuts to all approaches, all patient preparations, and all further reading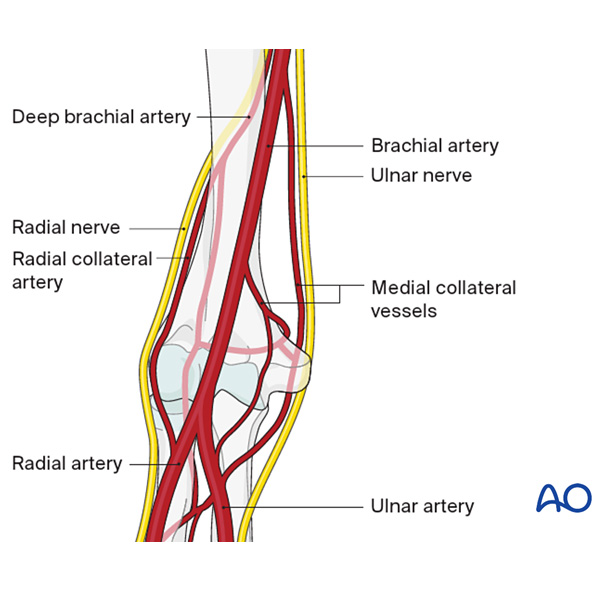 Vascularization around the elbow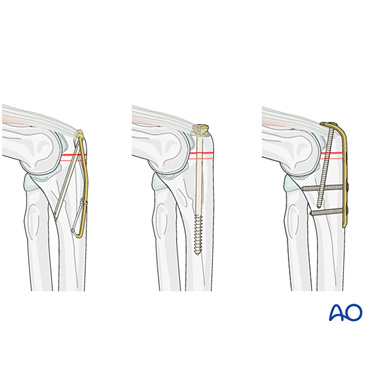 Fixation options of olecranon osteotomy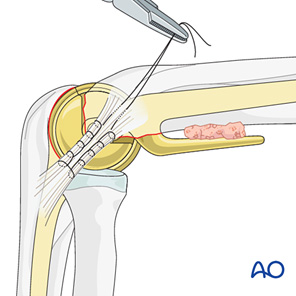 Total elbow arthroplasty with repair of the collateral ligaments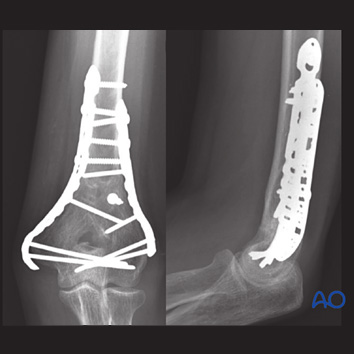 Parallel plate fixation of an oblique extraarticular distal humerus fracture