Congratulations to the two best papers in the special Injury journal edition: Tribute to Stephan Perren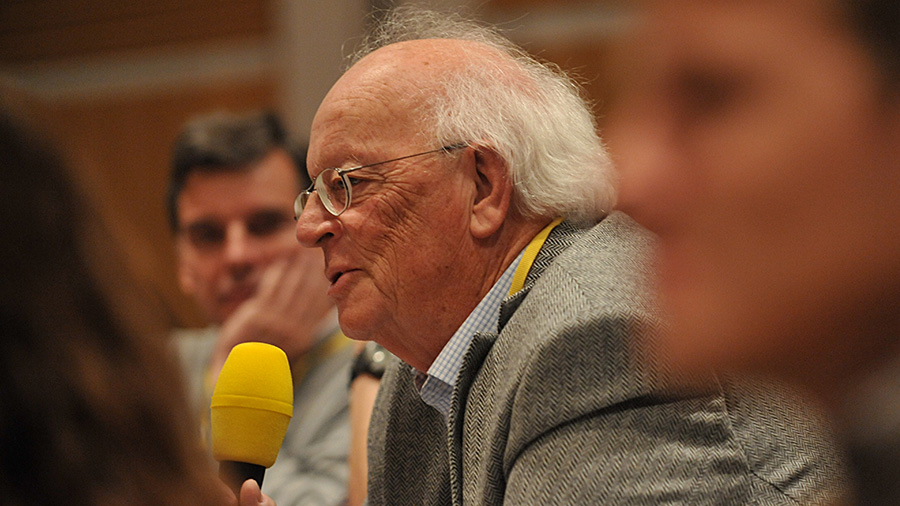 Prof Stephan Perren (1932–2019)
In May 2020, a call for submissions of clinical, basic science, and experimental research papers was announced for consideration and publication in a special "In Tribute" edition honoring AO founding father Prof Stephan Perren.
Selecting the prize winners out of sixty-four articles from around the globe was not easy as each paper offered something different in terms of expansion of current knowledge and potential impact on clinical practice. The panel of experts voted to honor the following two manuscripts with awards and certificates from the AO:
The first prize was awarded to

Y Dai, et al

. The authors investigated whether the identification of a specific miRNA expression profile can facilitate the diagnosis of infected tibial nonunion.
The second prize was awarded to

S Halvachizadeh, et al

. The authors investigated in an acute porcine trauma model (moderate blunt chest trauma, abdominal injury and femoral shaft fracture) with a standardized femur fracture the impact of the unreamed nailing technique and reaming on pulmonary and systemic effects.

These two papers support Perren's vision: He was a very strong advocate of freedom to explore in research to allow discovery of real novelties, which could be subsequently further developed and translated into clinical practice. Both the editorial board of Injury and the AO congratulate the winners for their success.
Selection process
Following a peer-review process by specialists in the field relevant to each manuscript, 16 of the 64 manuscripts were accepted for publication. The content of the papers accepted included such themes as basic science, experimental work, and reconstruction of pelvic, upper- and lower-extremity fractures.
The scoring of each paper was carried out by a panel of six experts.
Congratulations also are extended to all the other authors whose manuscripts are included in this special "in tribute" edition to honor the Perren's work.