One AO—LearnX 2023 Speaker Spotlights
Learn more about our guest speakers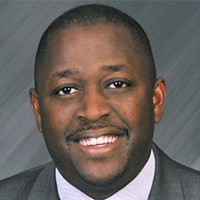 Garth Graham, MD, MPH, FACC
Director and Global Head of Healthcare and Public Health at Google/YouTube
A cardiologist, researcher, and public health expert, Dr. Garth Graham joined Google in 2020 as Head of YouTube Health. He previously served in two US administrations as US Deputy Assistant Secretary for Health and was Assistant Dean for Health Policy and Chief of Health Services Research in the department of medicine at the University of Florida School of Medicine.
Most recently, Dr. Graham served as President of the Aetna Foundation as well as Vice President & Chief Community Health Officer at CVS Health. He currently sits on several boards, including the National Heart, Lung, and Blood Institute Advisory Council, the Institute of Medicine Board on Population Health, and the board of the National Quality Forum.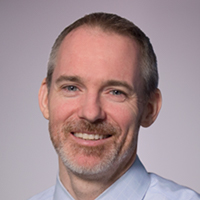 Graham McMahon, MD, MMSc
President and Chief Executive Officer, ACCME
Dr. Graham McMahon leads efforts to leverage the power of accredited CME to address national and international healthcare challenges. In collaboration with ACCME's governance, he oversees initiatives to fulfill ACCME's mission and vision by setting standards for education that accelerate learning, change, and growth in healthcare; and by sustaining a framework that supports, inspires, and motivates educators to achieve their full potential.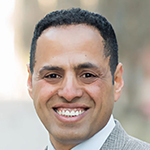 Adnan Alseidi, MD, EdM
Professor of Clinical Surgery, Vice Chair for Education, Department of Surgery, University of California, San Francisco
Dr. Alseidi is a gastrointestinal surgeon specializing in surgical care for conditions involving the liver, bile duct, pancreas, and endocrine system.
Dr. Alseidi's research focuses on surgical education, minimally invasive surgical techniques, and methods to improve patients' outcomes with liver, pancreas, and biliary cancers. He also studies deep learning networks and artificial intelligence to enhance patient care during surgery and minimize postoperative complications.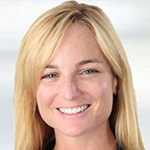 Haley Perlus, PhD
Performance Coach, J & J Human Performance Institute
As an elite alpine ski racer, Dr. Perlus competed and trained with the best in the world, pushing herself to the limits time and time again. Now, as a sport psychologist and Performance Coach for the Johnson & Johnson Human Performance Institute, she works with individuals and teams to manage and expand their energy capacity while increasing resilience, focus and drive.
Dr. Perlus is an adjunct professor at the University of Colorado lecturing on applied sport and exercise psychology at the graduate level. She has authored several books including The Ultimate Achievement Journal and The Inside Drive and her articles have been featured in publications such as Thrive Magazine, Fitness Magazine, IDEA Fitness Journal, EpicTimes, Telluride Inside, MyVega and BeachBody®.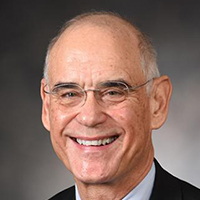 Joseph Zwischenberger, MD, FACS
Professor of Surgery and Professor of Pediatrics, University of Kentucky
Dr. Joseph Zwischenberger received his medical degree from the University of Kentucky, College of Medicine. He completed residencies in General Surgery and Cardiothoracic Surgery. He completed a Critical Care/ECMO fellowship at the University of Michigan Health System, Ann Arbor, Mich. He also completed a Cardiac Surgery fellowship at the National Institutes of Health.
Dr. Zwischenberger is board certified by the American Board of Surgery and Surgical Critical Care and the American Board of Thoracic Surgery.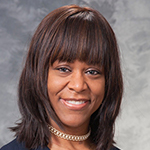 Carla Pugh, MD, PhD
Professor of Surgery at Stanford University School of Medicine, Director of the Technology Enabled Clinical Improvement (T.E.C.I.) Center
Dr. Carla Pugh's clinical area of expertise is Acute Care Surgery and her research involves the use of simulation and advanced engineering technologies to develop new approaches for assessing and defining competency in clinical procedural skills. Dr. Pugh is considered to be a leading, international expert on the use of sensors and motion tracking technologies for performance measurement.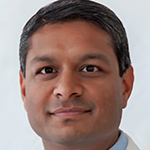 Sanjay Desai, MD
Chief Academic Officer, American Medical Association
Dr. Desai joined the AMA in October 2021 from the Johns Hopkins University School of Medicine where he served as a Chief Resident and was the Myron L. Weisfeldt Professor of Medicine, Director of the Osler Medical Residency, and Vice Chair for Education in the Department of Medicine. He is an accomplished clinician, researcher, educator, and administrator with appointments in Pulmonary and Critical Care, General Internal Medicine, as well as with the Carey School of Business. Before Hopkins, he was Director of the medical ICU at the Medstar Washington Hospital Center, the largest hospital in Washington D.C.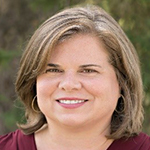 Julie Dirksen
Author, Design For How People Learn
Julie Dirksen is the author of the book Design For How People Learn and a learning strategy consultant with a focus on incorporating behavioral science into learning interventions. She has experience creating digital learning experiences for diverse clients ranging from Fortune 500 companies, international NGOs, technology startups, and grant-funded research initiatives. She loves brains, and games, and evidence-based practice.
Dirksen's MS degree is in Instructional Systems Technology from Indiana University and she has been an adjunct faculty member at the Minneapolis College of Art and Design and is a Learning Guild Guildmaster. She is happiest whenever she gets to learn something new and you can find her online at www.usablelearning.com.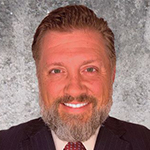 Travis May
Workforce Innovation & Strategy, Groove Jones
Travis May has over two decades of creating, building, and leading global programs from intelligence, security, learning & development, training, and workforce innovation. He is a recognized expert in XR technology and innovation, having led early development efforts with immersive technologies for Mastercard.
May spearheaded the use of Virtual Reality (VR) and Augmented Reality (AR) for Learning & Development and remote workforce collaboration, seeing marked improvement in staff engagement, knowledge retention, and collaboration, which helped shape the foundation for XR use throughout the enterprise.
Leadership Series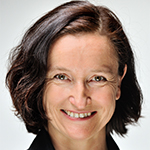 Cordula Pflaum
Airline Pilot, Lufthansa Passage Airlines
Ms. Pflaum has 29 years of experience as a pilot and 16 years of experience as leader and commander of teams up to 16 members (Lufthansa, LH Cargo, CIB). She also serves as assessor, trainer, and course design expert for Lufthansa Aviation Training GmbH, conducting classroom trainings, workshops, and coaching internally and externally among different brands.