Our community
Share insights, gain knowledge, and build expertise as you experience a community created by surgeons, for surgeons.

Learn from and with your peers
We believe that people are the most important part of any educational experience. This belief drives our specialty-area community leaders and faculty to create learning environments that foster long-lasting relationships as well as excellent instruction. Find your community below.
AO CMF North America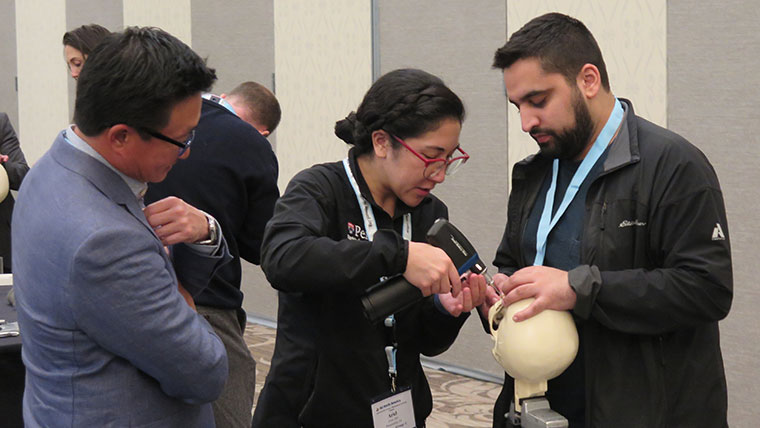 The AO CMF NA community is a multidisciplinary group composed of oral and maxillofacial surgery, otolaryngology, and plastic surgery.
AO Spine North America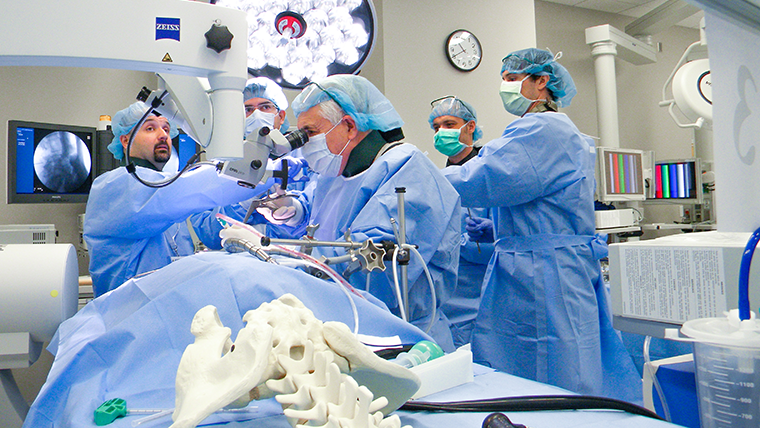 The AO Spine NA community is a tight knit group of like-minded spine surgeons who believe in a patient-first, principle-based, and evidence-supported approach to spine care. Friendship and collegiality top the list of priorities.
AO Trauma North America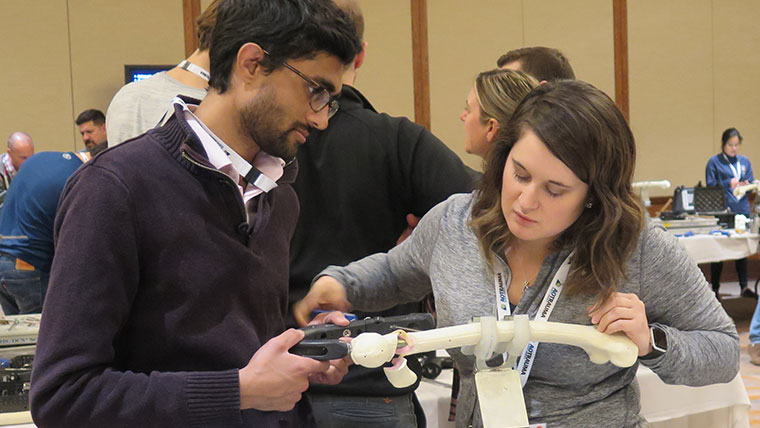 The AO Trauma NA community is passionate about sharing knowledge and experience in the advancement of trauma care and promoting excellence in education. Their goal is to improve the lives of patients across North America and the globe through innovative research and mentoring the next generation of surgeons.
AO Trauma Hand North America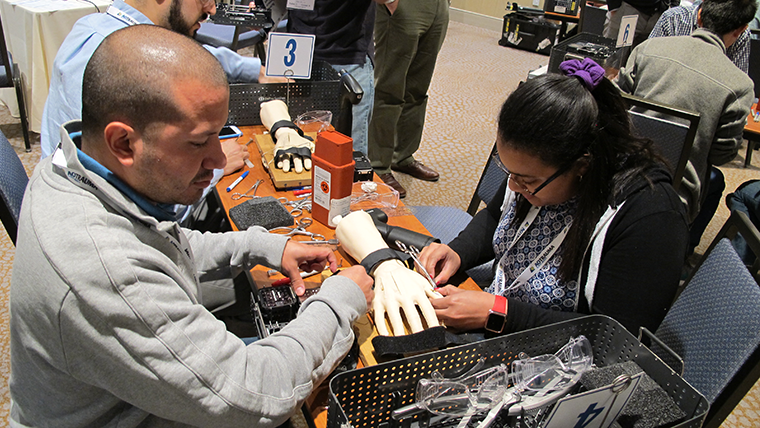 The AO Trauma Hand NA community consists of diverse, yet like-minded, individuals involved in the care of patients with dysfunctional or injured hands and upper limbs. Their faculty is extremely comprehensive and includes orthopedic surgeons, plastic surgeons, and hand therapists—it is their motivation, zeal, and unbridled passion for adult education that is our greatest strength.
AO VET North America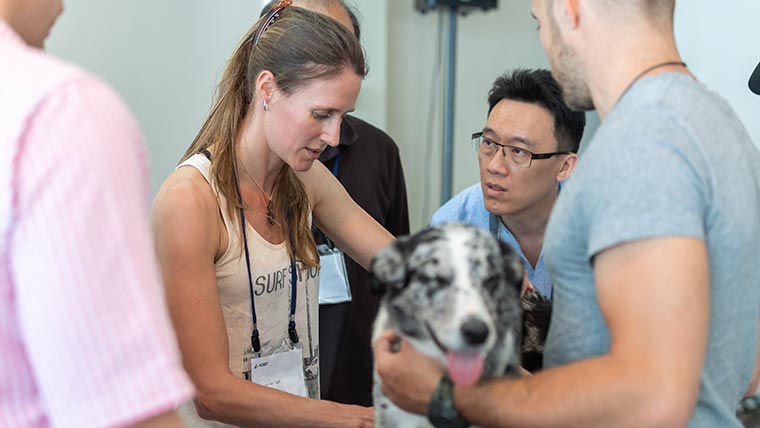 AO VET NA is a learning community of veterinary surgeons committed to improving outcomes across species for patients affected by musculoskeletal disease.
AO Recon North America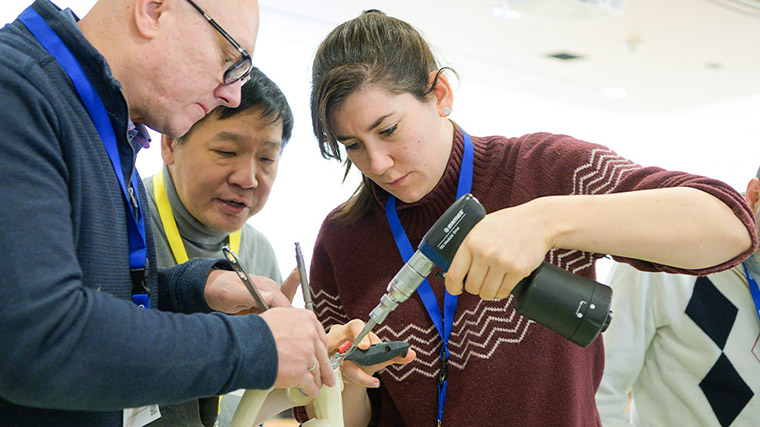 AO Recon NA is dedicated to providing outstanding opportunities for residents and young orthopedic surgeons to acquire conceptual and practical skills in joint arthroplasty.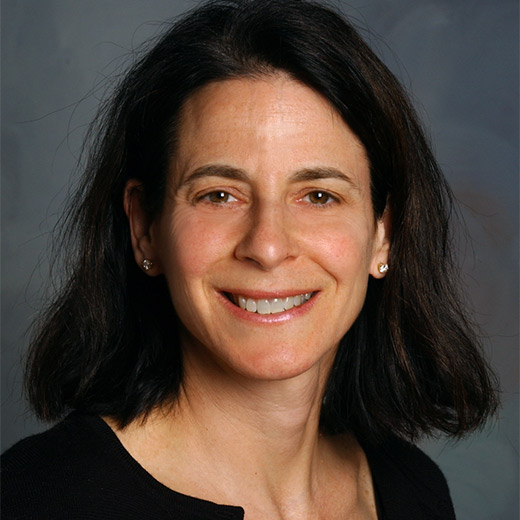 "AO NA is made up of a vibrant group of health professionals who believe that learning, connecting, and sharing expertise with others is not only professionally and personally enriching, but critical to improving patient outcomes."
Amy S. Kapatkin, DVM, MAS, Dip ACVS
President, AO North America