Mission
AO North America, Inc. (AO NA) is the AO entity representing the North America region. As such, we adopt the mission of the AO:
Promoting excellence in patient care and outcomes in trauma and musculoskeletal disorders by
Improving performance through education
Optimizing clinical treatment pathways and guidelines
Promoting innovation through research and development
Our purpose is to serve as a credible and validated resource for continuing professional development in North America, specifically for orthopedic trauma, spine, craniomaxillofacial, and veterinary surgeons. We provide solutions that facilitate and enable learning from and with each other. By doing so, we build a community that fosters the AO spirit of camaraderie and encourages the exchange of knowledge and expertise.
Values
AO NA bases its purpose on a set of core values that represent who we are. We achieve this purpose with integrity and transparency, implementing best practices to remain relevant, effective, and efficient as an organization.
Integrity
Honesty, strong moral principles and ethics
Camaraderie
A network of friends and colleagues with a common sense of purpose and passion
Excellence
Highest standards of quality, efficiency, and effectiveness
Transparency
Openness, communication, and accountability
Diversity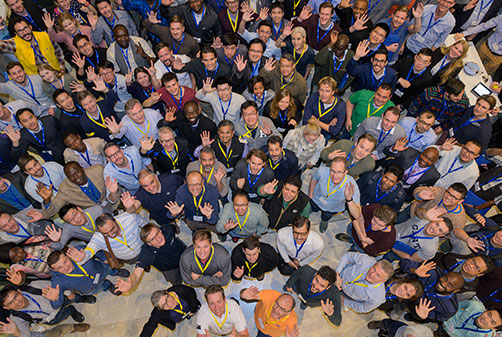 The AO is an international network of surgeons specializing in the treatment of trauma and musculoskeletal disorders. The AO recognizes that a diverse and inclusive community of surgeons, operating room personnel, health care professionals, and researchers is of paramount importance in its mission of promoting excellence in patient care and outcomes.
The AO will focus on recruiting staff, faculty, and leaders that represent the cornerstone of this diverse, global, network. The AO is committed to cultivating diverse leaders who are passionate about advancing its mission and enhancing its position as a world leader in education, research, innovation, and clinical practice.
Click here to learn about AO Access—the AO's diversity, inclusion, and mentorship initiative.