Regions and countries
Most of the AO Trauma Regional Boards govern a network
of AO Trauma country chapters each led by a country council.
AO Trauma understands that regional diversity—culture, language, economics and health-care–systems makes management by a single regional board challenging. Country Chapters were introduced to ensure representation of the diverse needs of national groups and provide local members the opportunity to get involved with the most essential activities of AO Trauma.
Through AO Trauma Country Chapters, AO Trauma continually promotes its support for members at the global and local levels and maintains interaction with the local orthopedic trauma community and its aligned organizations.
In most regions, AO Trauma Country Chapters are in an advanced stage of development, creating an integrated network managed by elected Councils comprised of AO Trauma officers.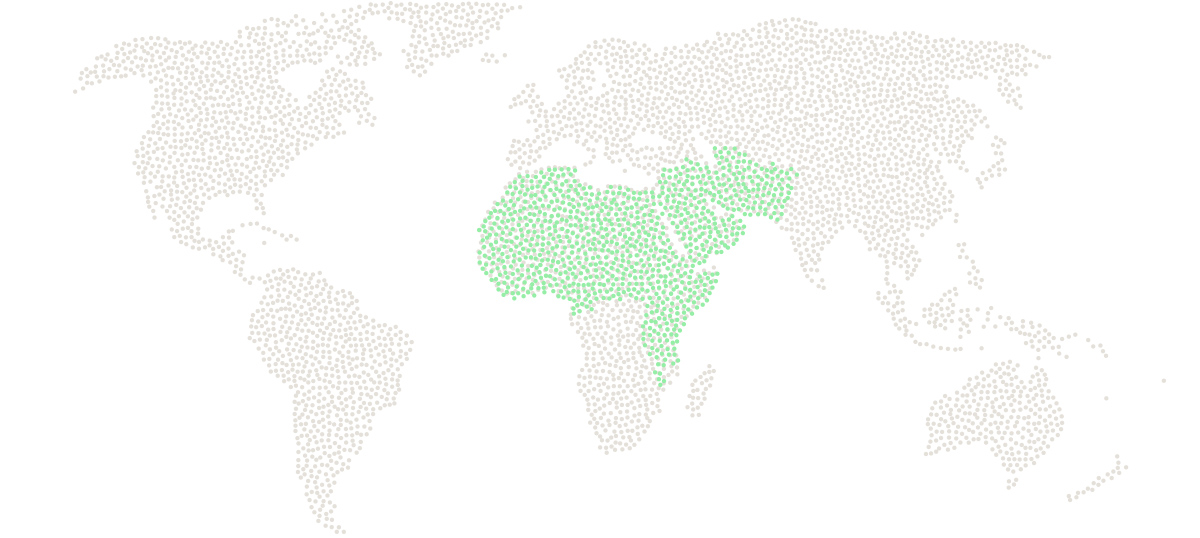 AO Trauma Middle East and Northern Africa (AO TMENA)
Access the regional AO TMENA website and find a collection of all AO TMENA country websites.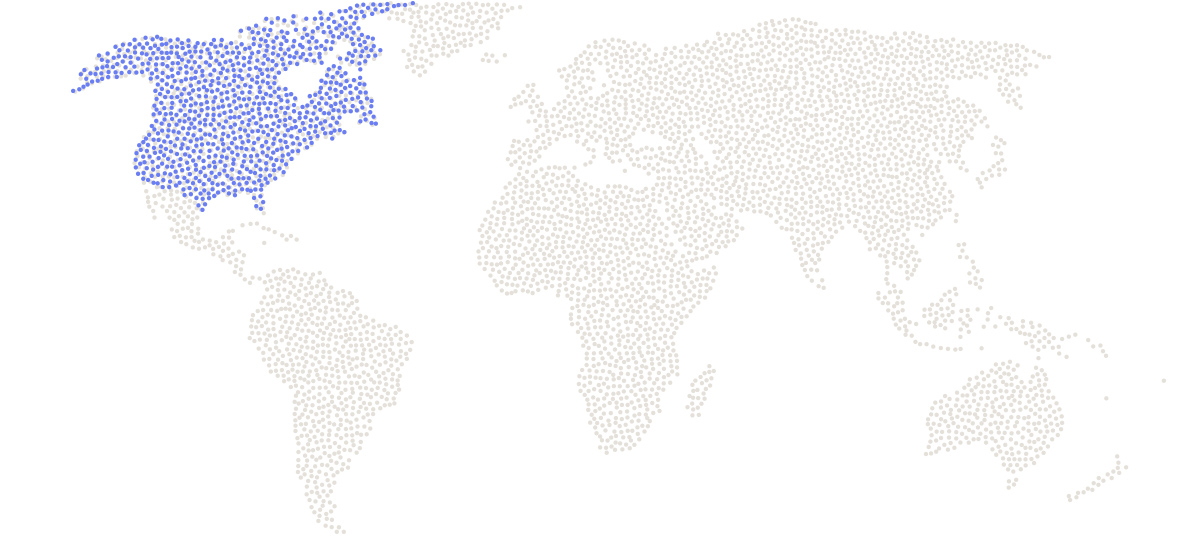 AO Trauma North America (AO TNA)
Access the regional AO TNA website and find a collection of all AO TNA country websites.
AO Trauma countries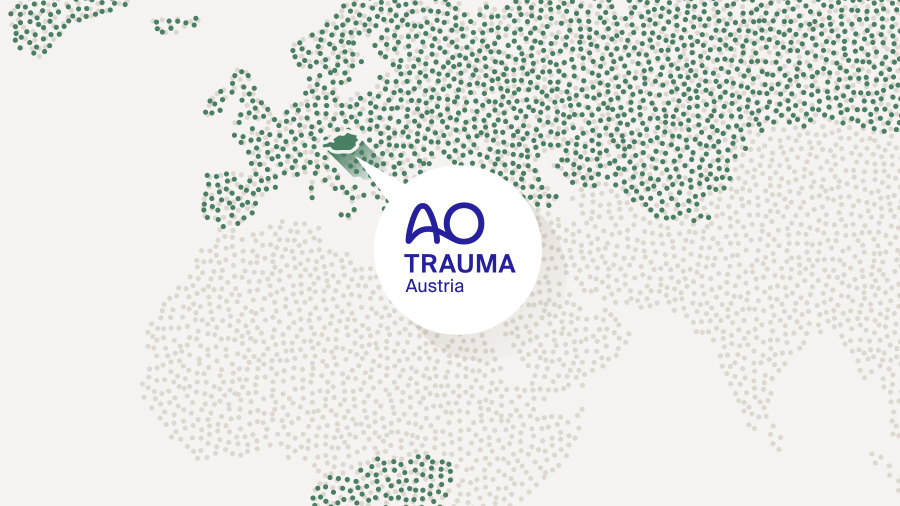 AO Trauma Austria
Der Zweck der AO Austria ist die Förderung, Weiterentwicklung und Lehre ihres hohen Standards in der Behandlung von Knochenfrakturen.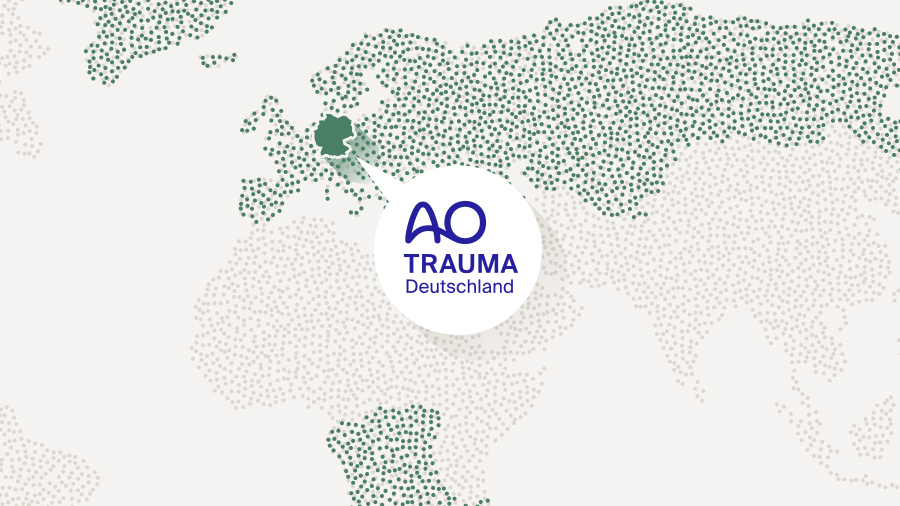 AO Trauma Deutschland
Die AO Deutschland ist eine Vereinigung von Chirurgen, Orthopäden, Kieferchirurgen und Ärzten weiterer medizinischer Fachbereiche, auf dem Gebiet der Chirurgie des Stütz- und Bewegungsapparates.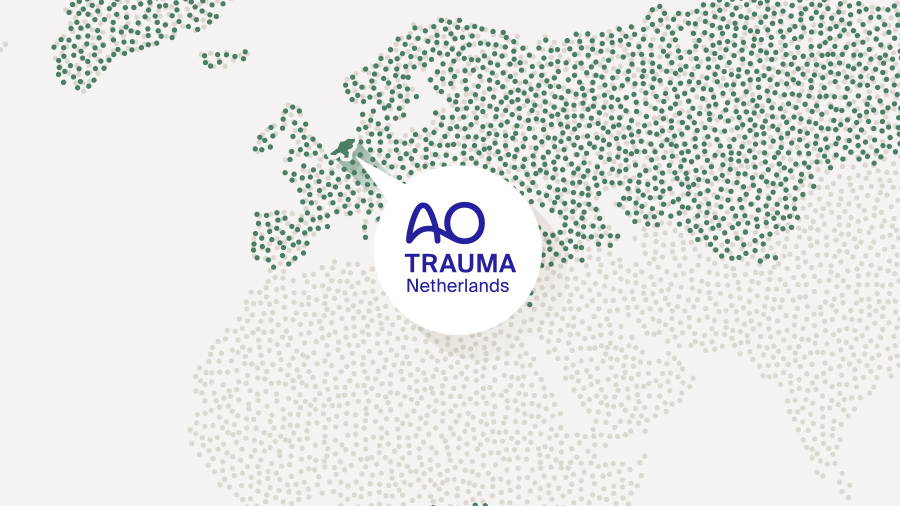 AO Trauma Nederland
De AO Nederland bundelt de krachten van chirurgen, orthopedisch chirurgen en operatieassistenten op het gebied van fractuurchirurgie, om de patiëntenzorg te verbeteren.
More external AO Trauma country pages:
Disclaimer:
The information contained on the national AO websites is for general information purposes only. The information is provided by the national AO organizations and we make no representations or warranties of any kind, express or implied, about the completeness, accuracy, reliability, suitability or availability with respect to the websites or the information, products, services, or related graphics contained on the websites for any purpose. Any reliance you place on such information is therefore strictly at your own risk. In no event will we be liable for any loss or damage including without limitation, indirect or consequential loss or damage, or any loss or damage whatsoever AO Research Institute Davossing from loss of data or profits AO Research Institute Davossing out of, or in connection with, the use of national websites.
Through this website you are able to link to other websites which are not under the control of AO Trauma International. We have no control over the nature, content and availability of those sites. The inclusion of any links does not necessarily imply a recommendation or endorse the views expressed within them. Every effort is made to keep the national websites up and running smoothly. However, AO Trauma International takes no responsibility for, and will not be liable for, the national website being temporarily unavailable due to technical issues beyond our control.
About AO Trauma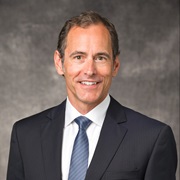 "The AO is a source of camaraderie and mentorship that has sustained and improved me throughout my career. It has allowed me to become incrementally better, in a welcoming yet demanding environment. My patients and I both owe a debt of gratitude to this organization."
Roger Wilber (US)