AO Trauma Hand NA Internet Live Master Class Series
Benefit from the experiences and missteps of AO experts as they discuss specific cases and procedures
Missed the series? Find recordings here
Description
The AO Trauma Hand NA Master Class Series will help surgeons understand the indications, surgical technical steps, pros and cons, surgical pearls and pitfalls, and possible complications regarding certain cases and procedures. We expect learners and patients to benefit from the experiences and missteps of the masters.
Each biweekly session will be conducted by eminent hand surgeons who have mastered the art of that session's procedure(s). Most sessions will include participation by one of our hand therapy faculty who will provide perspectives on the postoperative therapeutic management of these cases. A review of literature most relevant to the session's topic will also be included in the presentations.
Sessions will occur on the first and third Thursday of each month starting in October 2021 and ending in April 2022. The penultimate Master Class will feature a session with the partner nation of the AO NA Hand Education Committee – India. The final session will culminate in an international round table, which will include several international hand surgeons, each of whom will be discussing one surgical trick.
Sessions are recorded and uploaded to the Hand Master Class Series playlist on AO Trauma Hand NA's YouTube.
Upon completion of this event, participants will be able to
Identify radiographic indications for surgical procedures discussed
Identify and understand clinical criteria required for the indications of the procedures
Define appropriate surgical anatomy and surgical steps in the execution of the procedures
Recognize possible pitfalls and develop strategies to avoid them and methodology to deal with them should they arise
Review pertinent literature regarding the procedures being discussed and their outcomes

Orthopedic, plastic, and general surgeons—as well as trainees—actively involved in the treatment of patients with disorders of the upper limb and post traumatic reconstruction. Hand therapists will also benefit from knowledge of surgical procedures and therapeutic nuances discussed by hand therapy faculty.
Event calendar
| | | |
| --- | --- | --- |
| Event topic | Date | Recording |
| Session I: Distal Radius Malunion - When and How to Correct? | Oct 7 2021 | Watch |
| Session II: Phalangeal / Metacarpal Malunion | Oct 21 2021 | Watch |
| Session III: Assessment and Management of the Unstable DRUJ | Nov 4 2021 | Watch |
| Session IV: Flexor Tendon Repair in Zone II | Nov 18 2021 | Watch |
| Session V: Scaphoid Fractures and Non-Union: Controversies and Technical Challenges | Dec 2 2021 | Watch |
| Session VI: Hemi-Hamate Replacement Arthroplasty | Dec 16 2021 | Watch |
| Session VII: My Three Most Common and Successful Nerve Transfers | Jan 6 2022 | Watch |
| Session VIII: Functioning Gracilis Transfer | Jan 20 2022 | Watch |
| Session VIIII: Soft Tissue Coverage in the Upper Extremity | Feb 3 2022 | Watch |
| Session X: Applications of Wide Awake Surgery in the Hand | Feb 17 2022 | - |
| Session XI: Complex Forearm Fracture Fixation Techniques | Mar 3 2022 | Watch |
| Session XII: Partner Nation: Technical Pearls in Digital and Major Replantations | Mar 17 2022 | Watch |
| Session XIII: International Round Table | Apr 7 2022 | Watch |
*Eastern Time (GMT-4:00)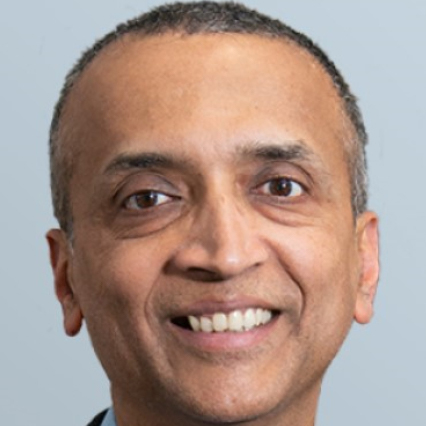 Chaitanya Mudgal, MD, MS (Ortho), MCh
<p>Harvard Medical School</p><p>Massachusetts General Hospital</p>
Faculty
Terry Axelrod, MD, MSc, FRCSC
Anil Bhat, MS (Ortho), DNB (Ortho)
Paul Binhammer, MSc, MD, FRCSC
Christina Boulton, MD
Jay Bridgeman, MD, DDS
Kanur Gopinath, MPT
Ruby Grewal, MD, MSc, FRCS(C) Ortho
Amit Gupta, MD, FRCS
Sonu Jain, MD
Donald Lalonde, MD
Jeffrey Lawton, MD
Susan Mackinnon, MD
Christine Novak, PT, PhD
Nicholas Pulos, MD
Peter Rhee, DO, MS (Ortho)
Marco Rizzo, MD
S. Raja Sabapathy, MS(Gen), MCh, DNB(Plastic), DSc(Hon), FAMS, FRCSEd(Hon), FRCSGlas(Hon)
Milan Stevanovic MD, PhD