DPM education returns to AO North America
First event, Basic Principles of Foot and Ankle Trauma and Reconstructive Surgery for DPMs, is being held this May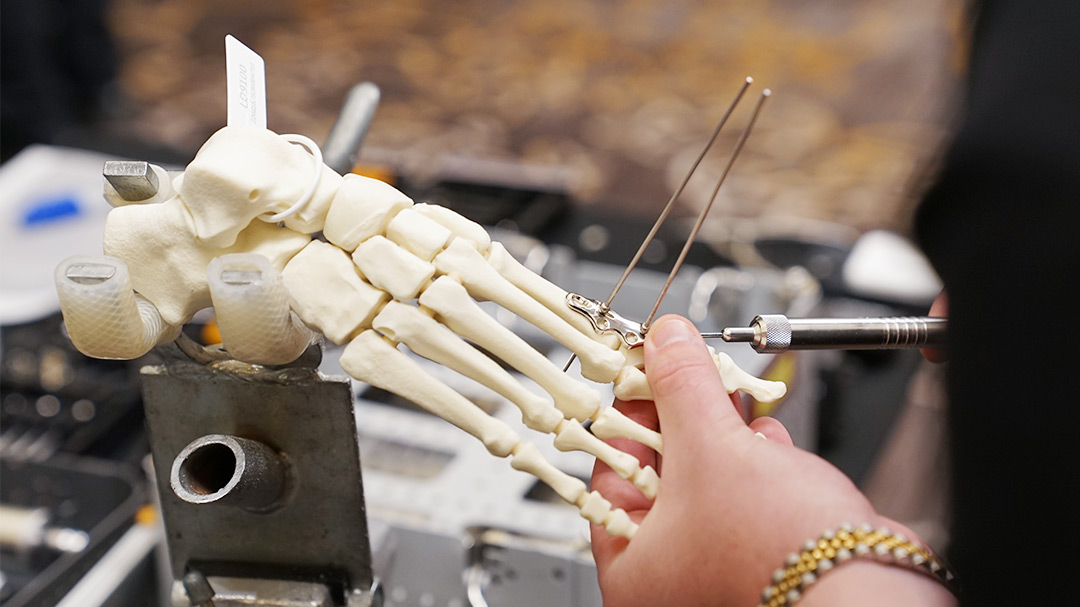 We're excited to welcome back a series of familiar and new faces as we host two new podiatry medicine educational experiences.
These events, Basic Principles of Foot and Ankle Trauma and Reconstructive Surgery for DPMs, are being jointly provided by AO North America alongside the American College of Foot and Ankle Surgeons.
Each course includes two days of evidence-based lectures, AO skills lab, practical exercises, and small group case-based discussions. Participants will:
Discuss the concepts of stability, their influence on bone healing, and how to apply implants to achieve appropriate stability
Plan treatment for metatarsal fractures, hallux valgus, and first MTP arthritis based on assessment, imaging, classification, and decision making
Apply reduction techniques in fracture management with attention to the importance of the soft tissue
Use appropriate fixation techniques to treat common pathologies of the foot and ankle including (peri) articular fractures
Our first Basic Principles of Foot and Ankle Trauma and Reconstructive Surgery event takes place May 5-6, 2023 in La Jolla, California. The second event is currently being planned for Fall 2023.
While these events are designed for Doctors of Podiatric Medicine in training, practicing surgeons may also find this material beneficial.
Stay connected with AO DPM NA
As part of this DPM initiative, we have expanded our website to include continuing updates and information regarding AO DPM NA offerings. You can find the AO DPM NA homepage under "Our community" or by typing aona.org/dpm into your web browser. You can also search for DPM events and materials via the search bar at the top of most pages.
Below: photos from our October 2022 DPM Faculty Education Program and curriculum planning event.