Eldoret, Kenya: International Fellowship Experience
AO fellow and program director on orthopedic trauma fellowship experience through Indiana University – Methodist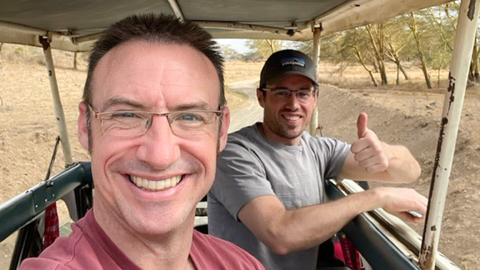 Written by Nathaniel Wilson, MD.
Above: Dr. Roman Natoli and Dr. Nathaniel Wilson on safari.
Eye opening, challenging, educational, and transformative. An international surgical experience, when properly supported, can be described with any number of adjectives. The exchange of ideas, culture and expertise can leave a lasting impression on all involved. Perhaps those who benefit most from these relationships are the surgical trainees in the respective systems.
As a very recent graduate of the Orthopedic Trauma Fellowship at Indiana University (IU) Methodist Hospital, I had the opportunity to participate in a clinical rotation in western Kenya alongside my Program Director Dr. Roman Natoli. I can definitively say the words eye opening, challenging, educational, and transformative all apply.
IU has a long-term partnership in western Kenya that is focused on care, research, and education. In the late 1980s, a group of IU physicians travelled the world looking for sites amenable to partnership in medical education. They found that the faculty at Moi University in Eldoret, Kenya, shared their vision and a strategic relationship with IU quickly developed. The overwhelming success of this partnership led other North American universities to join the mission.
This collective group of institutions consolidated their relationship with the formation of the Academic Model Providing Access to Healthcare (AMPATH) Consortium in 2001. The partnership has expanded tremendously over the last 20 years and now is affiliated with more than 300 clinical Ministry of Health sites serving a population of 24 million people in western Kenya.
Physicians from IU and other AMPATH partners work alongside colleagues at Moi Teaching and Referral Hospital (MTRH) in Eldoret and in the surrounding communities. The Orthopedic Trauma Department at Methodist Hospital has taken part in this medical exchange for several years.
Most years, the trauma fellows are able to travel to Kenya for a clinical rotation. An attending physician from IU accompanies each fellow for a 1-2 week stay. During the rotation, the IU representatives are integrated into the team at MTRH and participate in morning didactics, ward rounds, clinics and operative cases. Throughout, there is a nearly continuous dialogue that enhances the orthopedic trauma care delivered to patients in both Kenya and at IU.
Importantly, the AMPATH Consortium, MTRH, Moi University and IU have worked hard to make this an equitable, sustainable, and long-term relationship that will pay dividends for years to come. True to the AMPATH mission of "leading with care," IU supports full-time general surgery faculty in Kenya who work alongside their Kenyan colleagues and the AMPATH consortium has always been committed to bilateral exchange of learners.
Outside of the enriching clinical experience, the natural beauty of western Kenya is without comparison. The Rift Valley, the Masai Mara, and Lake Nakuru are a few of the sights within driving distance. The ability to see flocks of flamingos, rhinos, and giraffes on one day, and then learn from Kenyan traumatologists the next, is an experience not easily forgotten.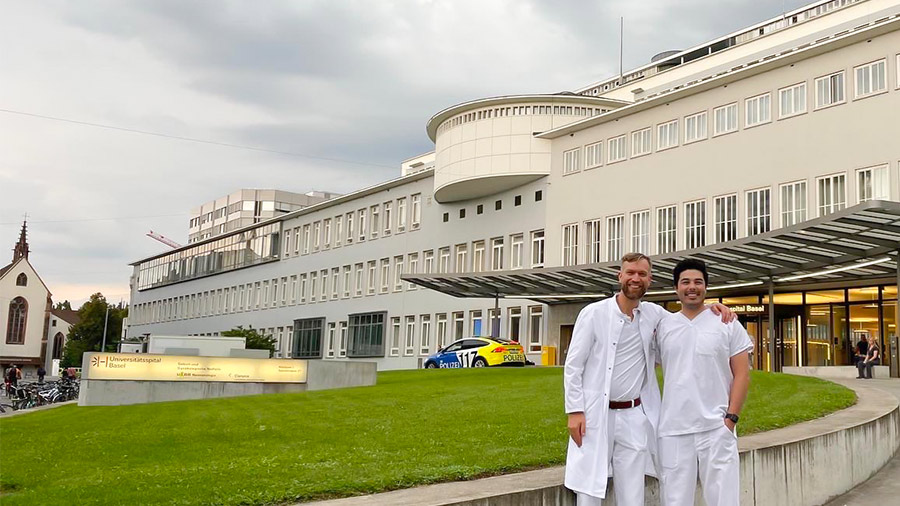 My experience as a Jack McDaniel Fellow
A professionally and personally formative visit to Universitätsspital Basel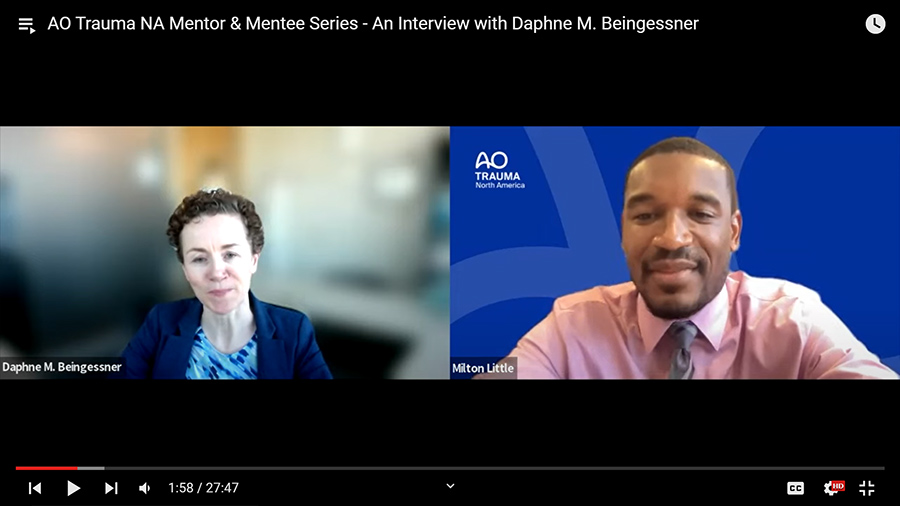 Mentor & Mentee Series—Interviews with AO Trauma NA luminaries
Watch these masters tell stories from their careers and share advice on patient care, education, and work-life balance