AO Recon North America fills formal training gap in arthroplasty and reconstructive learning
New curriculum begins with Principles of Total Hip and Knee Arthroplasty events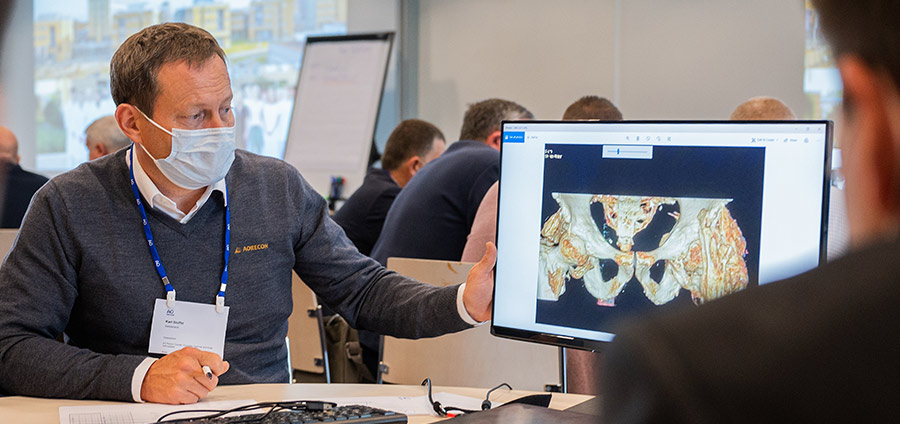 Arthroplasty and reconstructive learning experiences in North America have historically been delivered by individual residency programs. To date, there has not been a prominent national or international resource devoted to education in this area for residents and younger surgeons.
AO Recon North America hopes to fill this gap and serve a role parallel to the one AO Trauma North America has in orthopedic education—providing basic skills to residents and young physicians through conceptual and practical training.
AO Recon has successfully held events internationally for several years, with offerings geared towards those in the middle of their training or early on in their practice who want to acquire skills in arthroplasty and need an opportunity to do so efficiently.
The establishment of this curriculum in North America is an exciting step forward and begins primarily with the Principles of Total Hip and Knee Arthroplasty events.
Principles of Total Hip and Knee Arthroplasty is a two-day course in which participants will gain several different facets of excellence in arthroplasty.
First, conceptual: developing knowledge of primary hip replacement and primary knee replacement. What are the indications, what are the key decisions with respect to, for example, hip surgical approaches—bearing surfaces, implant fixation, and avoidance of complications.
In the knee, similar ideas will be discussed: indications, key surgical steps of the technique, methods of balancing the knee, how to manage the knee with or without cruciate retention, management of complications, and avoidance of complications.
Joining the conceptual element is the practical element. For the hip, there are exercises related to acetabular preparation, implant position, and implant fixation. Knee practical exercises include cutting the tibia properly with hand instruments to ensure consistent implant alignment.
Principles of Total Hip and Knee Arthroplasty will also feature case discussion sections and small group discussions covering perioperative management questions and certain surgical nuances.
With a participant to faculty ratio of approximately four to one, it is guaranteed that participants will have opportunities to speak with and learn directly from interactions with experts on-site.
We hope these events, and AO Recon North America offerings to come, will provide young surgeons with a formal understanding of arthroplasty, including a strong foundation of knowledge and skills that can sustain great performance late into their careers.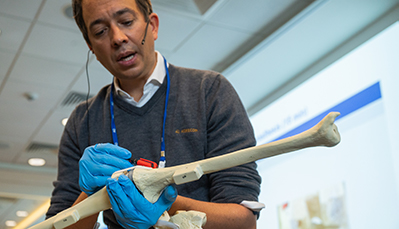 AO Recon North America
AO Recon NA is dedicated to providing outstanding opportunities for residents and young orthopedic surgeons to acquire conceptual and practical skills in joint arthroplasty.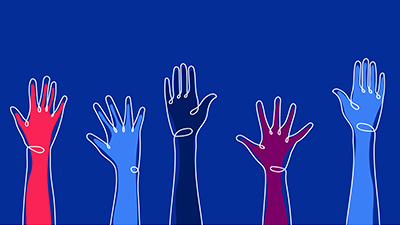 Faculty engagement taskforce realizes new volunteer opportunities
Getting involved in AO Trauma NA activities is about to get easier