Veterinary informatics: trending translational research in VET medicine
VET informatics offers opportunities for improving patient care but faces challenges in application
VET informatics is the study of how veterinary medical information is created, managed, communicated, and applied as knowledge to allow effective and efficient decisions to be made 1.
The field of veterinary (VET) informatics was defined in 1991,2 along with a description of the many applications it could have in the field. Since then, our understanding of VET informatics has steadily grown 3,4.
However, veterinary medicine has historically lagged in key areas related to medical information. Integrating the bioinformatics principles applied in human medicine with veterinary domain knowledge offers significant possibilities in translational research for VET medicine.
One of the key limiting factors of VET informatics is the scarcity of pet insurance coverage. In human medical practice, there are primary incentives for billing and coding. No such standardized billing code exists between VET hospitals 5.
Another major limitation is the lack of formal, organized support for robust informatics training and development from national veterinary organizations. Without this support, it's much harder to set basic standards for data organization that would allow for further applications in translation research.
There is a dire need for making data reusable and accessible. Doing so will bring opportunities and incentives for excellent research. Standardized VET medical records are present among private organizations that require specific techniques for extraction, but there have been fewer attempts towards integrating structured terminology in VET clinical practice 5.
Better access to pets' electronic health records means physicians and researchers can analyze genetic, medical imaging, and clinical lab data that may help in answering questions related to improving patient care, such as antibiotic resistance, disease outbreak predictions, etc. This highlights the importance of VET informatics as a decision-support system.
The concept of VET informatics is not limited to research—internet-based learning and information exchange also benefit from these principles. This, of course, is tremendously growing in the VET informatics.
Many practitioners can use their computers to search remote online bibliographic databases, obtain expert consultation on diagnostic and prognostic options, and participate in online discussions of interesting or difficult cases with colleagues around the world. These databases can certainly help in establishing evidence-based VET research.
The use of VET informatics provides opportunities that could benefit both humans and animals.
References:
Bellamy JE. Veterinary informatics--why are we dragging our feet?. Can Vet J. 1999;40(12):861-863.
Survey of veterinary medical libraries in the United States and Canada, 1996–97. Compiled and produced by the Medical Sciences Library, Texas A & M University for the Veterinary Medical Libraries Section of the Medical Library Association. April1998 24p.
Talbot RB. Veterinary medical informatics. J Am Vet Med Assoc. 1991 Jul 1;199(1):52–7.
Shortliffe EH, Perreault LE, Wiederhold G, and Fagan LM. eds. Medical informatics. computer applications in health care. Reading, MA: Addison-Wesley Publishing Company, 1990.
Smith RD, Williams M. Applications of informatics in veterinary medicine. Bull Med Libr Assoc. 2000;88(1):49-55.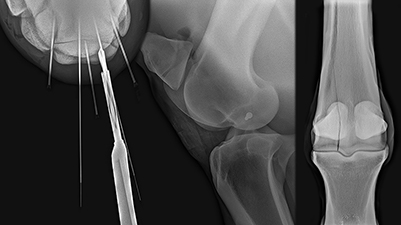 Advanced Course—Arthroscopic-guided Repair of Equine Articular Fractures and Treatment of Subchondral Bone Cysts
Gain clinical insight and hands-on experience treating intraarticular fractures and using implants to manage subchondral cystic lesions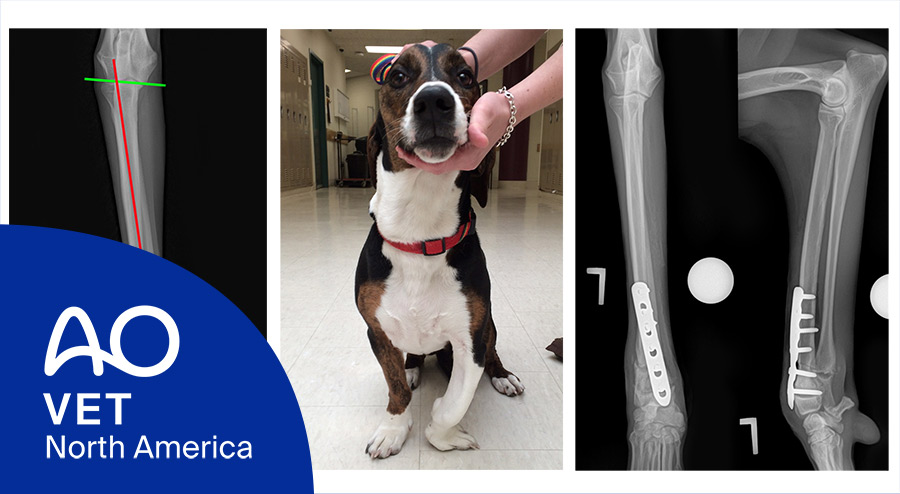 Masters Course - Principles of Deformity Correction: Thoracic Limb
Learn the fundamental knowledge and skills related to canine forelimb alignment and apply those understandings in highly interactive laboratory experiences